Can vaccine passports ensure a safe return to school?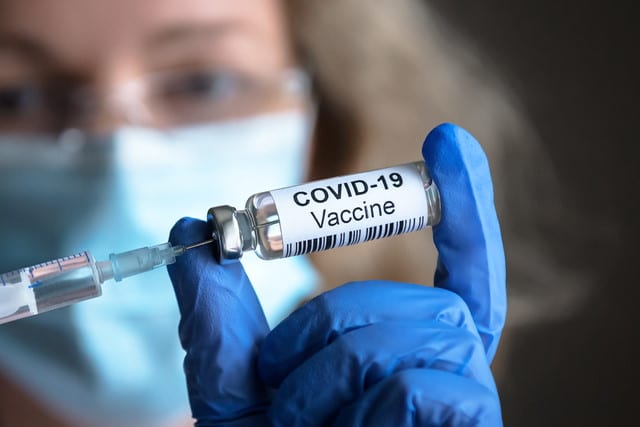 With no true end to the COVID-19 pandemic in sight, there are growing concerns from parents, teachers, and dignitaries alike about how schools can operate safely as the new school year gets into full flow. As vaccination rates increase across the board, educational institutions nationwide are determining whether or not to make it mandatory for students to be vaccinated upon re-entry.
Vaccine passports have become a hot topic of discussion. They are valid pieces of documentation that prove that you have been vaccinated against COVID-19 and other infections. They can be physical copies, such as a paper card. Or, more conveniently, vaccine passports are digital, available through phone apps and other technological means. Some universities and colleges have required that these passports be shown, while several apps have been developed to show these passports. As health officials express concern about COVID spread and variants make their presence felt, can vaccine passports assure students a safe return to school this year?
What are the Risks of a Full Return to School?
As with any other aspect of daily life in the new normal, returning to school poses its share of risks. Variants are driving up hospitalizations across the country, including at pediatric hospitals. This has driven public and private schools across the United States to push for mandates that students be fully vaccinated before returning to school. Duke University was one of the first notable schools that made this requirement public back in April. Other institutions like Cornell University and others also announced their intention to require proof of vaccination before re-entering school halls.
Debates surrounding the issue will likely heighten as there has been significant pushback from various groups. In fact, several states have enacted legislation that outlawed public schools' demanding proof of vaccination status or required vaccinations.
As those debates continue and regulations are ironed out in court systems across the country, one stopgap measure to mitigate COVID risk is the use of mobile apps. Schools, organizations, non-profit entities, and hospitals can use COVID screening apps to help them identify any potential risks, put related policies in place and keep the public at large safe.
Mobile apps can be a great help for schools, which have been faced with many challenges during the global health crisis. At the end of 2020, there were over 397,000 cases of COVID-19 at colleges and universities across the United States. Much of the population, however, is getting vaccinated, which has been a growing source of optimism. Still, mobile apps can help reduce the chances of COVID spreading on campuses as the pandemic continues.
How Can Mobile Apps Be Used to Mitigate These Risks?
Continued social distancing methods and masks will likely be recommended to manage risk reduction in schools as both methods have proven effective in the fight against coronavirus. Schools have also made recommendations to combat the spread by limiting the crossover of students and teachers across classrooms, encouraging the use of hand sanitizer, and leaving classroom doors open to reduce the number of high-touch surfaces.
The Centers for Disease Control (CDC) has recommended advanced screening to check students that have not been fully vaccinated. Temperature checks are recommended, though they aren't as feasible to implement. COVID screening apps can help schools implement these checks and mitigate the risk of ill students entering campus.
These apps allow students and school staff to present the result of their daily health check, allowing them access to campus with an approved health check.
Some mobile wellness apps offer a daily self-screening for COVID symptoms and contain questions that adapt to changing CDC guidelines. Many of these apps, such as the AlphaMED Back to School Screening App, incorporate experience from physicians on the front lines of diagnosing and treating COVID patients. Advanced technology also includes a data engine and dashboards that provide administrators with aggregated data showing daily check results. This health data is not stored on mobile devices, but can be used by schools to spot trends and potential outbreaks. With these mobile apps, schools can verify the health status of their staff and students each day, often anonymously. This will allow students to safely return to classrooms as the pandemic evolves.
Countless apps have been developed to store vaccine cards on behalf of app users. These apps allow everyone entering a school campus to upload their proof of vaccination and a piece of identification to develop a vaccine status QR code. Such apps don't expose your sensitive information, just show official information regarding the user's vaccinations status. There are general apps and travel-specific apps available for people who need to show their status to be able to enter their preferred destination.
Thirdly, there are a slew of contact tracing available that allow people to successfully schedule COVID tests and vaccinations while determining if people have come in contact with people who are potentially infected with the virus. Schools can use these apps to keep track of the health of students, teachers, and other school staff, and alert others who may be at risk. More importantly, they can help organizations reduce the risk of exposure and the spread of new COVID cases.
Why are Mobile Apps Part of the Solution?
As vaccine passport implementation is being fine-tuned, mobile apps are strong alternatives for the foreseeable future, reducing the need for lockdowns as herd immunity is within reach. They can be cost-saving options for institutions and lead to the eventual lifting of COVID-19 restrictions, getting people well adjusted to this new normal. More clarification and optimization are required to ensure that these health apps allay any privacy and security concerns.
Students and staff can quickly show their smartphones to confirm a safe daily screening or open up digital vaccine passports to present proof of vaccination. These types of apps ensure a safer school environment while maintaining social distancing guidelines as we continue to confront COVID variants
The continued advent of high-tech solutions like mobile apps can dramatically improve communication and safety going forward in the pandemic era.
Image credit: Viacheslav Lopatin / Shutterstock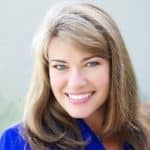 Amy Groden-Morrison has served more than 15 years in marketing communications leadership roles at companies such as TIBCO Software, RSA Security, and Ziff-Davis. Most recently, she was responsible for developing marketing programs that helped achieve 30%+ annual growth rate for analytics products at a $1Bil, NASDAQ-listed business integration Software Company. Her past accomplishments include establishing the first co-branded technology program with CNN, launching an events company on the NYSE, rebranding a NASDAQ-listed company amid a crisis, and positioning and marketing a Boston-area startup for successful acquisition.