Windows 11 SE is Microsoft's Chrome OS rival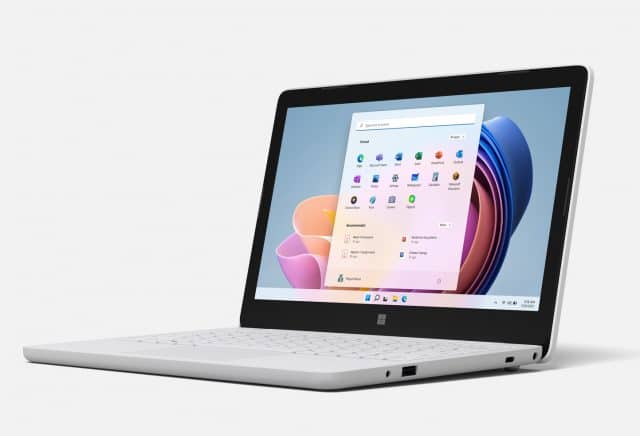 It's been rumored for a while, but today Microsoft finally took the wraps off Windows 11 SE, its education-focused operating system.
Built specifically to support the K-8 classroom, Windows 11 SE will be available on devices from Acer, ASUS, Dell, Fujitsu, HP, Lenovo, and others, as well as on the new Surface Laptop SE (pictured above) which Microsoft says has been "custom built for students".
The operating system was built for "teachers who need a simple, distraction-free environment for their students and for school IT admins who need devices that are secure, easy to deploy and manage, and perform well all day across the changing conditions of a school year".
Features of the new OS include:
Controlled app installation
Full screen app launch
Cloud-first storage + 1 TB
Better battery life
"We have heard from educators that they need options that are simpler, secure and work on more affordable devices," says Paige Johnson, vice president of Education Marketing. "This expanded portfolio complements our current Windows 11 devices for learning, providing even more choices for schools to have the tools, insights and controls they need to deliver optimal learning experiences, at a price that broadens access to Microsoft performance, security and reliability."
Microsoft says the majority of the new Windows 11 devices will be available to order through education channels later this year and into 2022.
You can find out more about Windows 11 SE here.