OWC launches Mercury Elite Pro mini USB-C storage drive for Mac, Windows, and Linux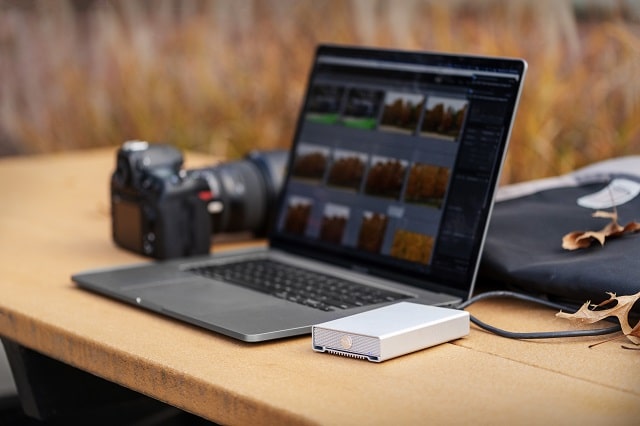 Solid state drives make wonderful internal boot drives for computers, but they are also great options for external storage too. Not only are they often smaller than mechanical hard disk drives, but they also use less power and are much quicker. With that said, sometimes hard disk drives can be a good option for external storage -- depending on your needs and budget, of course.
Today, OWC launches its latest portable storage drive. Called "Mercury Elite Pro mini," this elegant storage solution has a USB-C port and ships with both a USB-C cable and USB-A adapter. In other words, it can be used with any modern computer -- whether it has a USB Type-C port or not. In fact, the company says the drive is compatible with Mac, Windows, and Linux-based operating systems, including Android and Chrome OS.
ALSO READ: Tripp Lite U460-ST4-4A-C USB hub is also an adjustable, foldable, and portable laptop stand
"The OWC Mercury Elite Pro mini is a powerhouse that gives creative pros, small office/home office users, students, and families the speed and universal connectivity of a USB-C 10Gb/s interface and up to 4TB of storage capacity and 542MB/s real-world performance speeds. The included USB-C cable with tethered USB-A adapter lets you plug into nearly anything, anywhere," says OWC.
ALSO READ: Satechi 3-in-1 Magnetic Wireless Charging Stand simultaneously charges iPhone, Apple Watch, and AirPods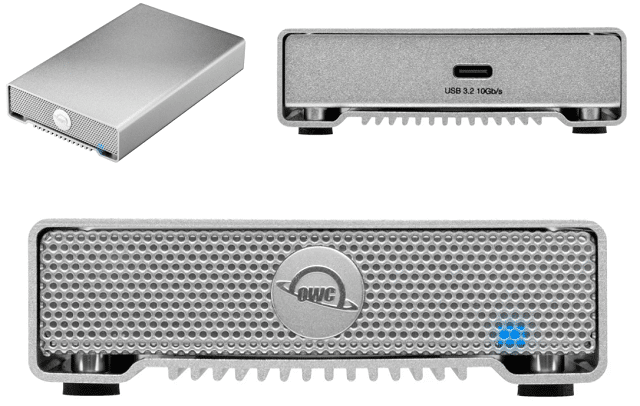 The company adds, "Connect the OWC Mercury Elite Pro mini to past, present, and future Macs and PCs and iOS, Android, and Chrome OS devices. The OWC Mercury Elite Pro mini is bus-powered so that you can free yourself from power adapter limitations. Cut the cord and take high-performance storage where you need it from the desktop to a mountaintop."
The OWC Mercury Elite Pro mini isn't really a storage drive itself, but instead, an enclosure for both 2.5-inch SATA SSDs and hard disk drives. In other words, you can buy a barebones model without any pre-installed storage, so you can add your own drive to it.
The barebones enclosure with no pre-installed storage costs just $42.99. You can then install an SSD such as this one. OWC will also sell you a Mercury Elite Pro mini with a storage drive already installed, starting at $94.00 with a 1TB HDD or $149 with a 480GB SSD. You can buy your own OWC Mercury Elite Pro mini USB-C SSD here now with several capacity options.
Please note: Some of the above links may be affiliate links, meaning we, or our writers, may receive payment if you purchase one of these items (or other items) after clicking on them.