Chat Commerce, machine learning and a stronger privacy focus -- eCommerce predictions for 2022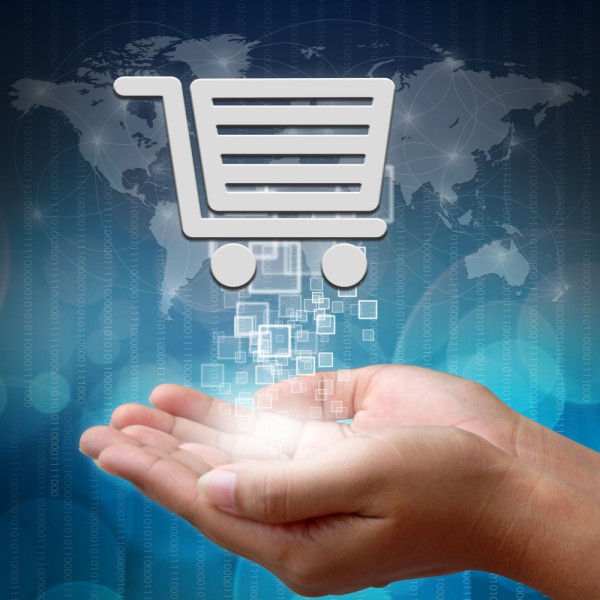 One of the side effects of the pandemic over the last two years has been a boom in online shopping. But is this something that's here to stay? And what are we likely to see happening in the eCommerce field in 2022?
Here is what some of the industry's experts think will be next year's trends.
"Chat Commerce is the third wave of digital commerce, following on from eCommerce and app commerce," says Pieter de Villiers, CEO and co-founder at Clickatell. "More than 7.7 billion people use some form of chat several times a day, making chat the largest digital engagement channel in the world. With COVID-19 accelerating digital commerce adoption and businesses fast tracking their digital transformation to meet consumers where they are, we can expect an increased demand for and deployment of Chat Commerce services and experiences."
Gabriel Straub, chief data scientist at Ocado Technology believes we'll see machine learning used to improve the customer experience.
Organizations can improve customers' experience by making the full interaction feel like a continuous conversation that flows naturally from end-to-end. For Ocado Technology, from a data point of view, this means thinking about the customer's journey through the shop from the selection of a delivery slot all the way to the checkout, rather than as a series of discrete interactions. Where in the customer flow would it make sense to add a bit of friction now, that will allow us to remove more friction later in the journey? Where can we explicitly ask a user about an assumption that we might have about them to ensure that we really understand their needs and preferences? And how do we make sure that the way we think about ML in a product covers the whole journey rather than just a single interaction or click?

Nowhere is this more important than in the world of grocery retail where an average basket size is significantly larger and shopping frequency much higher than in most other retail segments. Combining algorithms to create a more consistent user experience across the user journey will be a key focus.
Nathanael Coffing, CSO and co-founder of Cloudentity thinks privacy and consumer control over data will be a key factor. "Consumers today are calling for more control over their online data and how it's being used by companies. While government regulators enforcing privacy laws such as GDPR, CCPA and CPRA are a step in the right direction, more needs to be done to protect consumers' privacy and this needs to start at registration and continue through API-based data sharing. Every website or app should display an icon (similar to SSL) as soon as a user opens the page that rates the certifications the company is meeting to protect their customers' data. These must be written in a way that is easy for consumers to understand as well -- no hiding behind confusing legal jargon. Then, organizations will have no choice but to be transparent with how they are harvesting, using and sharing their users' data. The icon must provide consumers the ability to control their privacy settings on an attribute level, control their sharing of that attribute and delete their data after they are done with the website/app, so the user remains in control of their personal information at all times."
Stanley Huang, CTO and co-founder of Moxtra believes we'll see a blurring of boundaries between consumer-facing and backend systems. "Backend systems are designed to manage internal data, processes and operations in an organized fashion. They help determine which ROI measurements are about productivity, management efficiency and cost savings. On the other side, customer communication channels are designed as unstructured, data agnostic utilities that often focus on omni-channel and bots to understand customer intent. In 2022, businesses will need to blend the backend and customer communication channels together to ensure data and communication are deeply coupled to offer the best customer experience possible. When businesses think about the customer experience holistically with a customer-centric backend leading to a more analytical frontend channel, the customer experience will be improved across the entire lifecycle."
Photo Credit: Nonnakrit/Shutterstock