Microsoft launches matte black Surface Go 3 with optional LTE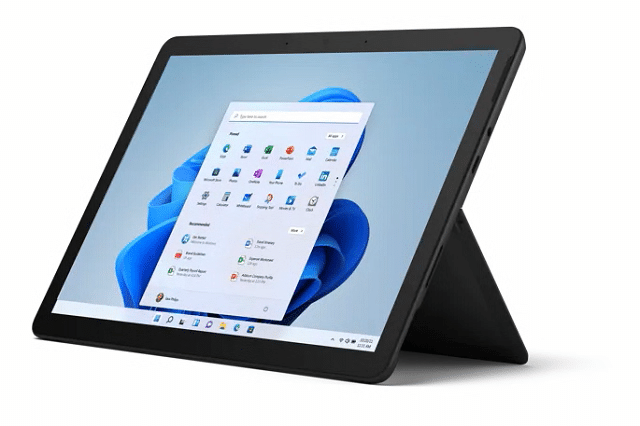 Is Microsoft's Surface Go line of tablets designed for hardcore computer users? Absolutely not. That is OK though. Not everybody is a gamer or enthusiast. Look, some of us just need to get basic work done. And so, an affordable computer with meager specifications, such as the Surface Go, can be a wise purchase. After all, you can turn it into a laptop by purchasing the optional keyboard cover or a desktop by connecting it to a monitor, keyboard, and mouse.
If you have been on the fence about purchasing a Surface Go 3 -- the latest model -- I have some great news. Beginning today, Microsoft is selling a beautiful new version. No, the specifications are not different, but the body is... sort of. You see, the little tablet is now being offered in a beautiful matte black color.
Like the platinum variant of the Surface Go 3, there are two processor options -- the Intel Pentium 6500Y and Core i3-10100Y. The platinum model is offered with either 4GB or 8GB RAM, but the matter black version is only offered with 8GB RAM. Internal storage is limited to a 128GB SSD. LTE connectivity is an option, but only on the Core i3 model. Sadly, 5G is not available.
If you want to buy your own matte black Surface Go 3, you can order it from Microsoft directly here. Pricing starts at $549, but I would caution against buying the Pentium model since the superior Core i3 variant is only $80 more. And while the type cover is technically an optional accessory, it is an essential part of the laptop experience and should be strongly considered.