Debian-based deepin Linux 20.4 is here and you should switch from Windows 11 today!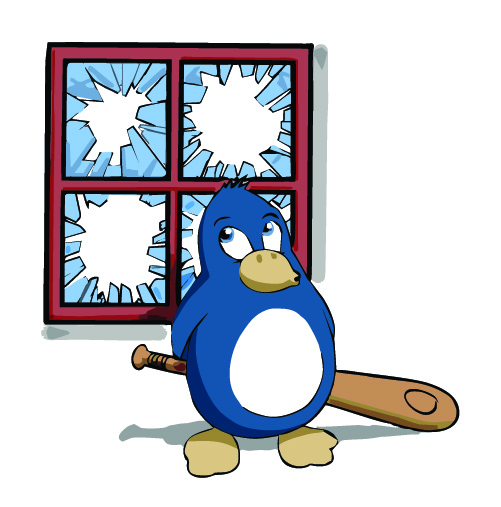 Debian is a great operating system in its own right, but also, it makes for an excellent base for other Linux distributions as well. For example, Ubuntu is probably the most well-known Linux distro and it is based on Debian. There are countless other operating systems, such as Netrunner, that stand on Debian's figurative shoulders.
The prettiest and most exciting Debian-based operating system, however, is deepin. This Chinese-developed Linux distribution is probably the most beautiful desktop operating system on the planet; it is arguably better than both macOS and Windows 11 in the style department.
deepin has what many consider the most beautiful and intuitive user interfaces. Today, deepin 20.4 becomes available and it uses either LTS kernel 5.10.83 or stable kernel 5.15.6. If you are running Windows 11, you should definitely consider switching now!
"In this release, the 'Privacy Policy' in the system installer is updated, and the logic for creating partitions is optimized - if there was an existing EFI partition, no need to create the EFI partition again. The displayed character number of file names on the desktop is increased to meet user needs, and entries of third-party applications are shown in File Manager for easy access and high working efficiency," explains the deepin development team.
The devs further say, "A new monitoring plugin is added to System Monitor, which can detect the CPU and memory usage comprehensively, and offer the options to set threshold percentage. When the threshold is reached, you will get the system notification, and you can force end some processes to ensure the normal running of computers. Grand Search can be enabled or disabled by Dock settings, and the paths of files and folders in the search results can be accessed directly by pressing Ctrl and clicking them."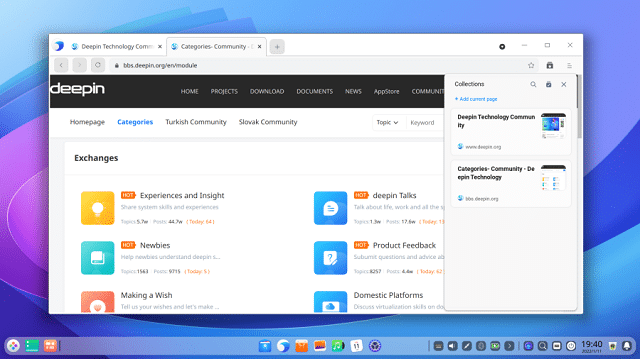 The deepin developers share an extensive changelog below.
DDE
Added: a new default wallpaper, offering a fresh new look.
Added: files deleted by dragging them to the trash icon in the Dock can be restored by Ctrl+Z.
Added: new shortcuts for extracting text from images and taking scrolling screenshots.
Added: password strength prompts when entering passwords.
Added: support for customizing the time interval for displaying the reboot reminder after updates.
Added: show titles of application windows when hovering on app icons in the Dock.
Added: show low battery warning during system updates.
Control Center
Added: the "Resize Desktop" option in Display to enlarge the desktop to a full screen in low-resolution environments.
Added: drag text and files from the clipboard to paste as files.
Added: hibernation time settings in Power.
Added: Biometric Authentication.
Added: account type settings when creating a new user account.
Added: preset permissions of two account types - administrator and standard user.
Added: the only existing administrator cannot be deleted.
Added: detailed Dock settings in Personalization.
Added: install updates automatically when the updates are downloaded.
Optimized: display effect of the map in Date and Time.
Optimized: the display of changelogs in Updates.
Kernel
Updated LTS kernel to version 5.10.83.
Updated Stable kernel to version 5.15.6.
File Manager
Added: increase the displayed character number of file names on the desktop under tiny, small, and medium icon views.
Added: show entries of third-party applications on the computer page, which can be accessed by double-clicking or right-clicking.
System Installer
Added: automatically mount swap partition for advanced installation.
Added: automatically identify the EFI partition for advanced installation when there was an existing EFI partition.
Optimized: automatically skip errors of configuration scripts.
Updated: the content of the Privacy Policy.
Album
Added: keep the interface for previewing pictures in Album the same as that in Image Viewer.
Draw
Optimized: the upper limit of dimensions for cropped images.
Optimized: prompts and interactions when importing multiple images.
Input Method
Added: advanced settings in Control Center.
System Monitor
Added: monitor CPU and memory usage in real-time, support setting thresholds, and send notifications when triggered.
Added: a plugin in the Dock for real-time system monitoring.
Camera
Added: exposure and filters for taking pictures.
Optimized: the proportional photo stretching when previewing pictures.
Music
Added: the gray-out logic of the options in right-click menu in the Dock.
Optimized: the text on the right-click menu of songs.
Grand Search
Added: the switch to enable or disable it in Dock settings in Control Center.
Added: show its name when hovering on it in the Dock.
Added: the paths of files and folders in the search results can be accessed directly by pressing Ctrl and clicking them.
Disk Utility
Added: mount disk automatically.
Added: fast wipe, secure wipe, and advanced wipe.
Browser
Updated: the chromium 83 kernel to chromium 93.
Added: multiple tabs can be grouped as needed.
Added: create QR code for files on webpages, making the communication between PC and mobile more efficient.
Added: the Collections for collecting webpages, pictures, etc. in one place, which supports search, sticky on top, etc.
Added: search tabs.
Added: rename window.
Bug fixesDDE
Fixed: the interface was abnormal if transferring multiple photos to the computer via Bluetooth.
Fixed: the wireless network icon in the Dock was grayed out and did not show the signal strength.
Fixed: when opening a folder on smb and dragging its files directly to the trash in the Dock, there was no response.
Fixed: when clicking the "Minimize", "Maximize" and "Close" buttons in the upper right corner of windows on touch screens, there was no response.
Fixed: in the split-screen state, the left and right windows were not clearly distinguished when not hovered on.
Fixed: the wrong animation of screen split.
Fixed: after clicking on the blank space, the multitasking view did not quit.
Fixed: it got stuck when dragging app icons to change their positions in the Dock if the window effect was disabled.
Text Editor
Fixed: it crashed if the copied text was over 800 MB.
Fixed: it crashed if the count of pasted characters were over 500 million.
System Installer
Fixed: failed to check for updates after rolling back the system to the previous version.
Fixed: failed to install the system in legacy mode.
Fixed: on the advanced installation page, the partition name was displayed incompletely even when hovering on it.
Fixed: the screen ratio was abnormal and the text was too small on HiDPI screens.
Album
Fixed: failed to export multiple photos after exiting the photo preview window.
Fixed: the custom album was not displayed properly.
Fixed: after right-clicking a photo on the desktop and opening it with Album, the photo preview window was not shown.
Fixed: the wrong display status of Codec info and Audio info.
Fixed: UI issues.
Browser
Fixed: the display effect was improper when tapping on custom shortcuts on touch screens.
Fixed: failed to upload files on the custom background page on touch screens.
Grand Search
Fixed: the wrong URL of the Privacy Policy.
Draw
Fixed: UI issues.
Fixed: after choosing "Select other directories" to export files and clicking Cancel in the popup window, the path was still located to "Select other directories".
Image Viewer
Fixed: the loading animation was still shown after ico and icns pictures, smaller or transparent pictures had been opened.
Fixed: read-only pictures could be rotated in the process of switching pictures.
Fixed: display error when viewing deleted pictures again.
Fixed: the toolbar was shown on the slideshow page occasionally.
Fixed: the basic information of the pictures was not automatically switched after switching from picture A to picture B.
Fixed: the navigation window was not hidden after enlarging the image in Image Viewer and then deleting it in File Manager.
File Manager
Fixed: the registration failure issue of the deepin-anything kernel module.
Fixed: missing icons in dde-device-formatter.
Screen Capture
Fixed: failed to take scrolling screenshots occasionally.
Disk Utility
Fixed: failed to create a partition using all the remaining capacity of the local 1 TB hard disk.
Fixed: UI issues.
Fixed: failed to do secure and advanced wipe for partitions with file systems.
Fixed: failed to wipe the free partition of HDDs.
Fixed: identified the external SSD disk as HDD.
Fixed: the main page was not refreshed in real-time when an external hard disk was plugged and unplugged.
Others
Fixed: a blurry screen occurred with AMD Lexa PRO graphics card after playing 4K video and then waking up the computer from suspension.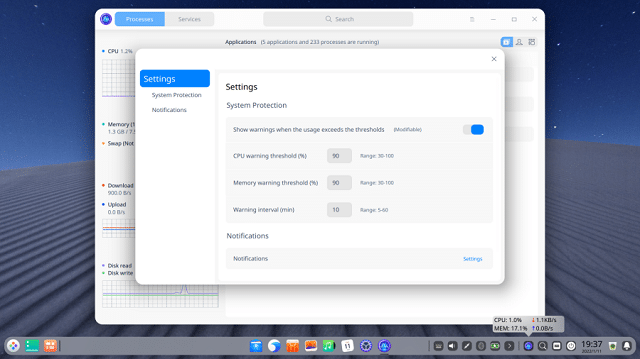 If you want to download deepin 20.4, you can grab an ISO here. Should you really replace Windows with deepin today? Well, maybe not today if you have never used Linux. Before making any decisions, you should try deepin first and make sure sure it fully meets your needs. If you do install it, however, I ask you please tell me in the comments if you agree it's one of the most beautiful operating systems.
Photo Credit: nex999 / Shutterstock