Effective Contract Lifecycle Management (CLM) requires innovative, adaptable and knowledgeable solutions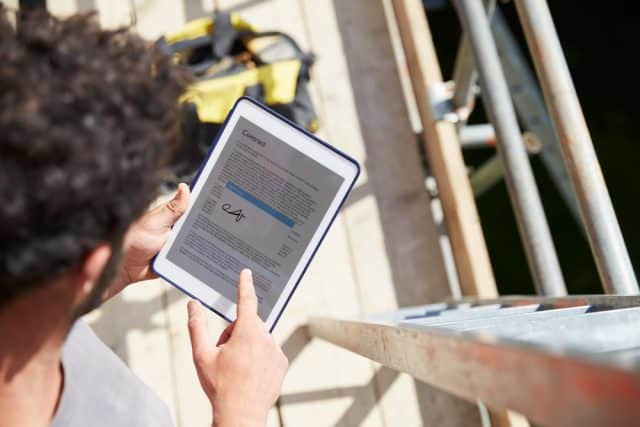 As companies work to beat out the competition, taking a deeper look into contract management can be a driving force of success. When contracts accidentally expire or key milestones are missed, it can severely handicap business. Effective contract management improves workflow efficiency and leads to a more progressive and well-functioning organization.
Contract Lifecycle Management (CLM) is one of the fastest-growing and important innovations in business today. Spurred by the digital revolution advancing across virtually every key business sector, the CLM market is expected to grow over 13 percent annually for the next decade. But what is it, and why is it such an essential tool for businesses to utilize?
CLM is the tracking and managing of a contract from drafting to negotiating to signing to implementation to maintaining to termination and everything between those steps. It manages the signing of company contracts from beginning through execution. It encompasses key steps, including contract drafting, negotiation, approval, compliance, administration, and amendments. CLM reduces risks associated with contracts, improving adherence to contract obligations and protecting the business from avoidable costs in the case of non-adherence.
Contract management has long been done manually. It is time-consuming and prone to different types of risk exposure, including failing to follow contract terms, missing deadlines, and inefficient use of time and resources. In fact, the World Commerce and Contracting Association (WCC) uncovered that 9 percent of revenue is lost annually due to poor contract management, including mishaps like "disagreement over contract scope" or "claim and dispute settlement."
How CLM Works
Effective CLM tools are key to transforming manual processes and common workflow delays to ensure:
1. Central Contract Repository
COVID has forced companies to deal with new challenges, such as remote work. Without a secure digital storage tool for commonly accessed documents and contracts, it is a time-consuming task to get the documents you need.
Additionally, relying on paper copies can lead to inefficiencies, disorganization, and a lack of document security. Manual methods make it difficult to maintain control over contracts. A trusted cloud-based storage solution puts everything within reach for all key stakeholders. One of the essentials of contract management is a secure cloud-based repository for the organization of your contracts.
2. Automated Contract Workflow
For every business, time is money. That is especially true for contract managers. Manual oversight is inefficient and leaves the door open to errors that can cost your company.
Effective CLM solutions that automate renewal alerts or task reminders keep contact managers focused on things that are most important.
3. Automated Document Assembly
When several individuals oversee both creating or reviewing and revising contracts, it can sabotage productivity and increase the risk of error. This creates bigger problems with compliance, as there is no standard or current evaluation of approved language or practices.
Using CLM software streamlines the contract creation process and centralizes all relevant documents. Automation reduces compliance concerns and inefficient collaboration. It allows version tracking, electronic signature, and export options to increase efficiency and expedite approval processes.
4. Automated Contract Tracking
As contract volume increases to hundreds or thousands of contracts, risks increase and jeopardize company finances and partner/client relationships.
CLM software provides visibility into the contract lifecycle and offers a better way to administer contracts. These tools improve contract-to-close rates, as contract managers can focus on potential problems before a delay is encountered.
Contracts sit at the heart of every business, and to truly transform the organization and ensure success, CLM solutions must be flexible, easy to use, and integrate with popular business applications. Only then can you unite the enterprise to manage contracts seamlessly and efficiently.
Image credit: monkeybusiness/depositphotos.com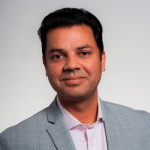 Matt Patel is COO and co-founder at Malbek. He considered an all-rounder who can pick up any role and excel at it. Throughout his career, he has enjoyed challenging roles focused on customer satisfaction, sales, and marketing, as well as leading product teams. Matt can best be described as a peaceful warrior, building trusted relationships with internal staff, channel partners, and customers, as well as creating a highly collaborative and respectful environment where positive results are inevitable.