Joni Mitchell and Neil Young pull their music from Spotify citing concerns over Joe Rogan's COVID vaccine misinformation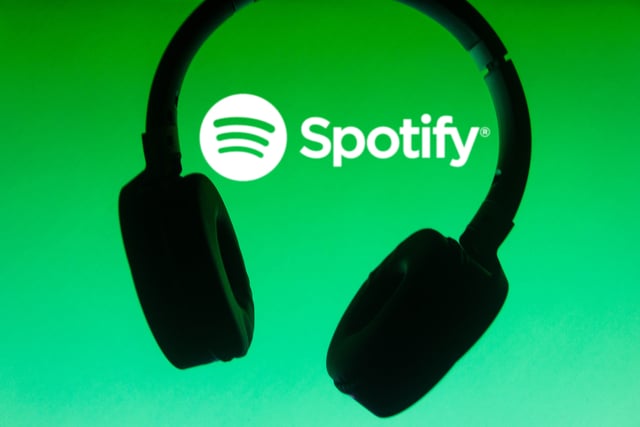 Following the lead of Neil Young, Joni Mitchell has asked Spotify to remove all of her music from the streaming platform. Both veteran artists have voiced concerns about Spotify playing host to Joe Rogan who has been using his podcasts to spread misinformation about COVID-19 vaccinations.
Young had said that Spotify had to make a choice: "They can have Rogan or Young. Not both". Now Joni Mitchell has spoken out, saying that "I stand with Neil Young".
See also:
Neil Young has complained about Spotify for various reasons in the past, ranging from taking issue with the cut the company pays to artists, to mocking the service's audio quality. But it was the presence of Joe Rogan that caused the singer to ask for voluntary de-platforming.
In a message titled "I Stand With Neil Young!" posted on her website, Joni Mitchell said: "I've decided to remove all my music from Spotify. Irresponsible people are spreading lies that are costing people their lives. I stand in solidarity with Neil Young and the global scientific and medical communities on this issue".
In a separate open letter signed by "the global scientific and medical communities" Mitchell also calls on Spotify to "implement a misinformation policy":
On Dec. 31, 2021, the Joe Rogan Experience (JRE), a Spotify-exclusive podcast, uploaded a highly controversial episode featuring guest Dr. Robert Malone (#1757). The episode has been criticized for promoting baseless conspiracy theories and the JRE has a concerning history of broadcasting misinformation, particularly regarding the COVID-19 pandemic. By allowing the propagation of false and societally harmful assertions, Spotify is enabling its hosted media to damage public trust in scientific research and sow doubt in the credibility of data-driven guidance offered by medical professionals. JRE #1757 is not the only transgression to occur on the Spotify platform, but a relevant example of the platform's failure to mitigate the damage it is causing.

We are a coalition of scientists, medical professionals, professors, and science communicators spanning a wide range of fields such as microbiology, immunology, epidemiology, and neuroscience and we are calling on Spotify to take action against the mass-misinformation events which continue to occur on its platform. With an estimated 11 million listeners per episode, JRE is the world's largest podcast and has tremendous influence. Though Spotify has a responsibility to mitigate the spread of misinformation on its platform, the company presently has no misinformation policy.

Throughout the COVID-19 pandemic, Joe Rogan has repeatedly spread misleading and false claims on his podcast, provoking distrust in science and medicine. He has discouraged vaccination in young people and children, incorrectly claimed that mRNA vaccines are "gene therapy," promoted off-label use of ivermectin to treat COVID-19 (contrary to FDA warnings), and spread a number of unsubstantiated conspiracy theories. In episode #1757, Rogan hosted Dr. Robert Malone, who was suspended from Twitter for spreading misinformation about COVID-19. Dr. Malone used the JRE platform to further promote numerous baseless claims, including several falsehoods about COVID-19 vaccines and an unfounded theory that societal leaders have "hypnotized" the public. Many of these statements have already been discredited. Notably, Dr. Malone is one of two recent JRE guests who has compared pandemic policies to the Holocaust. These actions are not only objectionable and offensive, but also medically and culturally dangerous.

The average age of JRE listeners is 24 years old and according to data from Washington State, unvaccinated 12-34 year olds are 12 times more likely to be hospitalized with COVID than those who are fully vaccinated. Dr. Malone's interview has reached many tens of millions of listeners vulnerable to predatory medical misinformation. Mass-misinformation events of this scale have extraordinarily dangerous ramifications. As scientists, we face backlash and resistance as the public grows to distrust our research and expertise. As educators and science communicators, we are tasked with repairing the public's damaged understanding of science and medicine. As physicians, we bear the arduous weight of a pandemic that has stretched our medical systems to their limits and only stands to be exacerbated by the anti-vaccination sentiment woven into this and other episodes of Rogan's podcast.

This is not only a scientific or medical concern; it is a sociological issue of devastating proportions and Spotify is responsible for allowing this activity to thrive on its platform. We, the undersigned doctors, nurses, scientists, and educators thus call on Spotify to immediately establish a clear and public policy to moderate misinformation on its platform.
It is not just big names in the music industry that are unhappy with Spotify. There is a growing "boycott Spotify" campaign underway which has seen many users cancel their memberships.
Image credit: rafapress / Shutterstock