Microsoft says the rollout of Windows 11 upgrades is way ahead of schedule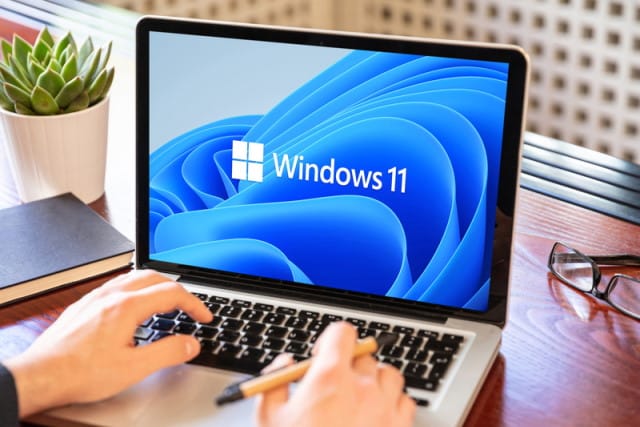 When Chief Product Officer of Windows and Devices at Microsoft, Panos Panay, wrote about "a new era of the PC", he revealed some of what we can expect from Windows 11 in the future. But his blog post also shed light on just how the operating system has been received by users.
Panay reveals the impressive statistic that Windows 11 upgrades have been taken up by users at twice the rate of Windows 10 upgrades. Satisfaction levels are said to be high, and as a result Microsoft is well ahead of its mid-2022 target for the rollout of Windows 11.
See also:
In his blog post, Panay says: "Since the launch of Windows 11 in October, we have seen strong demand and preference for Windows 11 with people accepting the upgrade offer to Windows 11 at twice the rate we saw for Windows 10. Windows 11 also has the highest quality scores and product satisfaction of any version of Windows we've ever shipped. Product quality was a huge focus for the team, and we took a deliberate and phased approach to how we rolled out the upgrade".
He then goes on to reveal that Microsoft is months ahead of schedule with its delivery of Windows 11 upgrades:
Today, we're excited to share that the upgrade offer to Windows 11 is beginning to enter its final phase of availability putting us ahead of our initial plan of mid-2022. Windows 11 is driving increased engagement with people spending 40% more time on their Windows 11 PC vs Windows 10. The multitasking and productivity advantages of the Windows PC are being used more than ever with nearly half of Windows 11 users using the new Snap Layouts.
What is not particularly clear, despite the claims made by Panay, are just why so many people have upgraded to Windows 11. While many people will have been eager to upgrade as soon as possible, there will also be plenty of users who just installed the update out of curiosity, or because they were offered a free upgrade and thought "why not?".
Image credit: rawf8 / Shutterstock