Clever optimizations have slashed Microsoft Teams' power consumption in half while boosting performance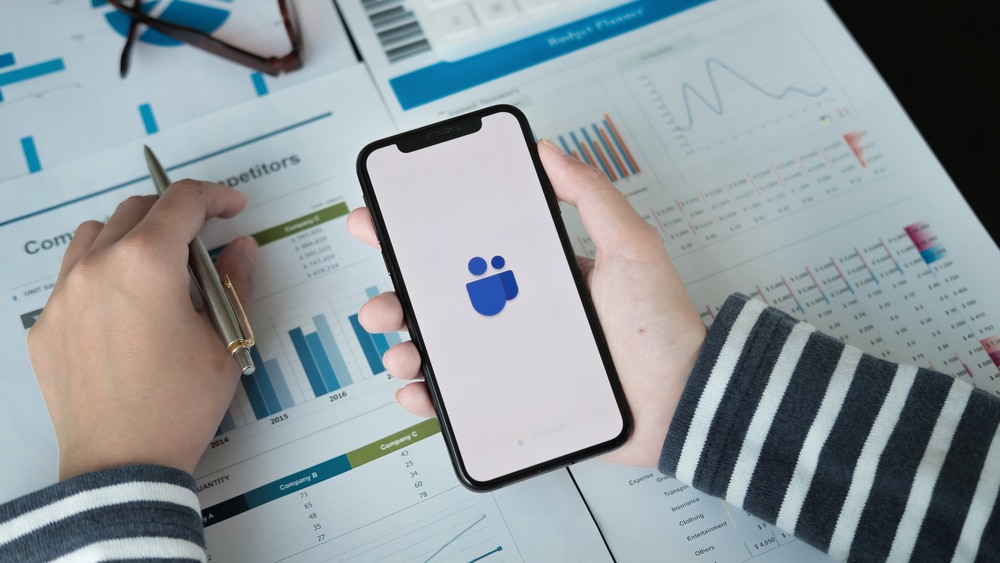 Microsoft has revealed details of how it managed to simultaneously boost the performance of Teams, while reducing power consumption. Such are the efficiency improvements that have been implemented that Microsoft Teams now uses less than half the power it did a year and a half ago.
This is hugely significant at any time, but all the more so given the number of people now working remotely and reliant on internet-based meetings. For organizations who have turned to Microsoft Teams during the coronavirus pandemic, the cost savings add up significantly.
See also:
Over the course of 18 months, Microsoft has optimized Teams in a number of ways, starting off by reducing the CPU load when the camera is in use. This alone reduced power consumption by more than a quarter, and further improvements were made by optimizing multi-screen settings.
Microsoft also made important rendering changes that reduced power consumption further. In the middle of last year, the company switched from rendering video on the web layer to doing so directly on the screen. This was followed by optimizing GPU-based rendering and fine-tuning the rendering of video previews.
Microsoft's Robert Aichner explains:
During our evaluation of the video capture process, we focused on camera optimization to reduce demands on the CPU when using video in meetings, improving configurations, reducing code complexity for auto-exposure, auto-white balance, auto-aliasing, resulting in power draw reduction from the onboard camera and stability enhancements, and face detection processes. Then, we turned to video rendering, particularly for meetings with many participants, where the users receive a video stream for each participant displayed in the Teams client. Incoming videos can have different resolutions that require the client to rescale each. A simple 3x3 video grid once required nine distinct rendering operations. By combining the streams and composing them into a single video, we have been able to consolidate operations in video rendering and significantly reduce the power requirements for each device used.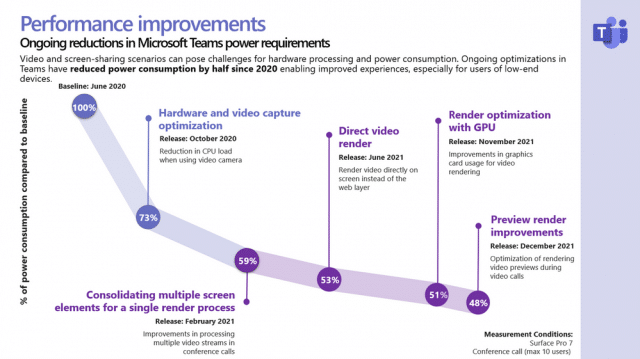 There are more improvements planned, and while Microsoft does not go into detail about what is around the corner, the company says:
Similar to our other performance improvement initiatives, these power consumption improvements are subjected to progressive testing to validate the intended benefits across customers and environments. Additionally, we evaluate each new planned Teams feature to ensure existing processing efficiencies are not compromised.

So while we continue to launch innovative Teams features to help people connect and collaborate in new ways, we're also dedicated to making sure these experiences are optimized for all users, regardless of their network and devices.
Image credit: Natee Meepian/ Shutterstock