Four keys to successful product lifecycle management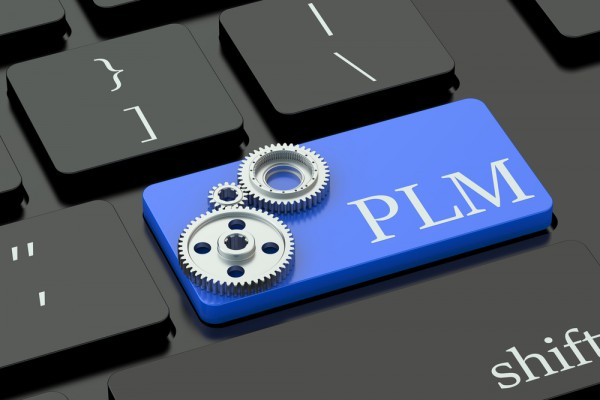 As companies begin their yearly evaluation of goals and objectives there may be some new discussions brewing. The need for companies to adapt their product development processes to support new types of supplier collaboration, flexible sourcing strategies, and digital transformation efforts has caused a paradigm shift toward more flexible, sustainable platform technologies that enable them to rapidly adapt to disruptions and opportunities in the market.
These new demands on businesses have stretched the limits of their legacy PLM software. Overly customized PLM software with a history of creating unresolved technical debt is driving many companies to a point of reflection -- questioning where do we go from here? Do we spend millions redeploying or trying to painfully upgrade our traditional PLM software? Will those efforts make our business more resilient and more agile? Here are four questions every company must answer:
Is your PLM software resilient?
We often hear that customization adds cost. The proof points are the old, highly customized legacy PLM deployments with no cost-effective way to sustainably upgrade. Except that's not the whole story. If you deployed those solutions out-of-the-box (OOTB), you have been suboptimizing your company's processes based on the PLM software's limitations, instead of the software enabling you to adapt as required to meet your requirements without waiting for help from your software vendor.
Every company is unique -- and its business processes must evolve to meet new market challenges. The vendor should be providing a resilient PLM platform -- one that can be customized to meet these needs without impacting future upgrades or creating crippling technical debt.
To be clear, what is needed is not a portfolio of products the vendor has acquired, but a real platform -- one built on an open, resilient low-code foundation with common user interfaces across all applications; one with flexibility of unlimited customizations and the ability to build applications that sunset legacy tools. Most importantly, one where the vendor is responsible for all upgrades including customizations and applications you have built delivered on your schedule as part of the SaaS subscription. The single most important thing you can do is base your product lifecycle system on a resilient platform.
The software should adapt to the processes you require ensuring your company can adapt with speed and agility.
Does your PLM include a digital thread?
A second question to ask yourself is: "If you create a new item, will it have traceability across the product lifecycle without requiring additional work?" That capability should already exist in your PLM software. This is not something you need to build. It is an OOTB capability. For example, if you choose an item from an as-running digital twin (a virtual replica of an asset in the field) you should be able to see all related items (i.e., service bulletins, work instructions, etc.), and graphically navigate back to all the stages and revisions of that part with all related items, such as simulations of the as-designed part, and continue to trace that part back to its logicals, functions, and related requirements.
If you have digital twin efforts underway without a digital thread, you are creating stray disconnected assets -- or orphans.  It is important to note that digital threads are not one dimensional but can be cross discipline and can work with the supply-chain. The value of a company using an effective digital thread across their enterprise can be tremendous, not in terms of efficiencies gained, but in collaborative innovation.
Is your data transparent?
We all assume we own our own data, but you'd be surprised how often your data is not accessible and being held captive by aging PLM technologies. A modern PLM platform is open and allows organizations to own their own data, allowing them to access and move their data at any time. Companies that maximize the use of their product data will be the most competitive companies. You can't do that if you can't easily access your own data.
Is your PLM based on configurable enterprise SaaS?
To keep pace, your PLM platform should be hosted in the cloud on a configurable enterprise SasS platform. As a prerequisite, it should have the flexibility to configure, customize, and build sustainable PLM and other industrial applications. Everything, including customizations should be upgradable by the vendor on your schedule as part of the subscription.  Upgrades should not be pushed or forced on you. You want your PLM platform to be current -- how you want it -- when you want it.
The vendor must deliver their enterprise SaaS offering in a native cloud architecture in a containerized environment using the latest technologies to leverage the full value of the cloud.
In the end, it comes down to trust as this is your intellectual property, so the vendors' experience in optimizing the scalability, elasticity, automation, failover, and recovery processes are critical. Making sure the vendor guarantees security, availability, and confidentiality of critical data with SOC2/SOC3 and CSA STAR certifications is essential.
These are the four keys to making sure your PLM solution will provide a means to develop greater business resiliency and adaptability with the agility necessary to meet your customers' future needs.
Mark Reisig is VP Product Marketing, Aras.