How IT can fix the employee experience [Q&A]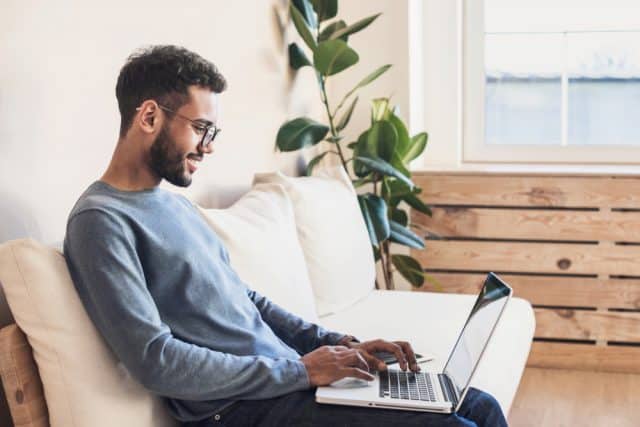 The world of work has changed quite considerably over the past few years, driven by a number of factors, not least the pandemic.
Many of these changes have been positive, but some, in particular the shift to hybrid working, have brought challenges too. Some tasks are simply more difficult to do remotely.
Varun Singh, founder and vice president of product at Moveworks believes that IT has a key role to play in improving the work experience for employees, we talked to him to find out more.
BN: For decades, IT leaders were stuck in the back office, keeping their company running behind the scenes. How has hybrid work changed the role of IT?
VS: IT might be the most important department in the enterprise today, since employees now depend on hundreds of applications and devices to get anything done. Yet only a small group of IT leaders have taken this chance to finally earn their seat at the top table.
That said, the shift to hybrid work isn't just an incredible opportunity for IT; it's also a significant risk. At a time when even water cooler conversations happen digitally, the employee experience is defined by tools like Jira, Gmail, and Microsoft Teams. The sheer volume of these tools is overwhelming for both employees -- who have to navigate submenus inside of submenus to find what they need -- and for the IT teams they email with an endless flood of issues. Understandably, most CIOs and service desk managers are focused on the risks: fixing big problems before they derail the business.
By escaping this firefighting cycle, IT leaders can also get out of the back office. Unlike backend infrastructure, employee experience is a CEO-level priority, as employee satisfaction and retention increasingly impact the bottom line. My number-one recommendation for anyone in IT is to become a champion of their end users -- serving as a strategic visionary to build a digital workplace that's world-class.
BN: Despite all the talk about the Great Resignation, most companies still aren't sure how to retain their people beyond surface-level changes like new benefits. What do employees actually expect at work, as it relates to IT?
VS: The Great Resignation has made one thing clear: employees have high expectations for the experience they have at work, from workplace culture to how quickly their questions and requests are addressed. And as consumer technologies like Google and Amazon deliver an experience that's simple, automated, and personalized, workplace technology is often complex, manual, and rigid. The result is frustration for employees, as well as potential damage to the IT team's reputation.
IT teams that allow this cycle to perpetuate by continuing to rely on outdated processes will find themselves in a vicious cycle of time-consuming manual request routing and resulting in irritation and dissatisfaction among employees. Those that recognize this reality as an opportunity to take a different approach will ultimately position themselves as a strategic leader and earning a seat at the table as a champion for the overall employee experience.
BN: The shift to remote work created challenges for IT when it came to things like security and infrastructure, but now that we're two years in, how has it shifted enterprise priorities at their core? How has the role of IT evolved with that shift?
VS: While the pandemic accelerated the reliance on remote work and digital technology, the world was already trending in this direction. As the impact of the pandemic set in across the globe, remote capabilities quickly went from 'nice to have', to absolute necessity. Suddenly, the entire employee experience relied on the digital experience companies were able to provide.
The shift to remote work also caused chaos for IT teams who were not only coming to terms with the realities of the pandemic, but also drowning in an influx of IT tickets resulting from remote work challenges. This created backlogs for IT teams, delay times for employees, and burnout on both sides of the coin.
Because remote work has made changing jobs as simple as logging out of one work space and into another, employees simply won't put up with traditional support models anymore, and that goes for IT teams as well. Add on the Great Resignation and the margin for employee experience error is minuscule if businesses want to acquire and retain key talent. Seamless employee experience is now a must-have in remote and hybrid work environments, and this starts with how employees are supported in their day-to-days.
BN: Heavy reliance on digital communication has created challenges when it comes to effectively interpreting employees' IT requests. Some companies have looked to Natural Language Understanding (NLU) to resolve this issue. What does a NLU solution need in order to be successful in the enterprise?
VS: We need a probabilistic approach to build an NLU system that provides solutions via natural flows of conversation. Machine learning-based systems are well suited for probabilistic problems like this. If trained on enough relevant data, a machine learning model can accurately predict the right response in a given situation.
Enterprise communications are facing a major language problem. Not only can a single word have many possible meanings, people are often better at describing what they see rather than saying things in a way that will help the listener understand quickly. In the IT ticketing world, this happens when employees file tickets that usually describe symptoms, and most NLU solutions can't automate user requests unless a ticket incorporates jargon used by IT specialists.
Additionally, employees don't use words alone to express ideas. Time, place, and environment are all important contexts used to interpret the true meaning behind language. Words and sentences are also inherently ambiguous, which is why conversation is used to fully understand one another. For this reason, it is incredibly hard for machines to understand natural language, because it is inherently ambiguous, vast, versatile, and colloquial.
BN: How can CIOs best support IT leaders in taking a better approach to employee support?
VS: There is a lot of talk when it comes to automation and AI within the enterprise, and every CIO knows they need to be implementing these services in some way. The challenge lies in the deep complexity of effective and trustworthy AI. Most CIOs have attempted an internal AI project, like a DIY automated help desk agent for instance, only to abandon it after realizing the cost of time and engineering resources required for success. Those who fail to realize this are often left with an endless project that continues for years with no end in sight.
Given the complexity of proper AI implementation and the simultaneous need for AI adoption within the enterprise, CIOs are relying on out of box solutions that meet their needs without introducing heavy technical strains on their teams. Implementing a system where the requirements of AI scripting, training, and maintenance are already met is the only way to establish AI within an organization and still maintain the ability to scale and innovate.
Photo credit: Kite_rin / Shutterstock