Why are businesses slow on the uptake with logistics tech?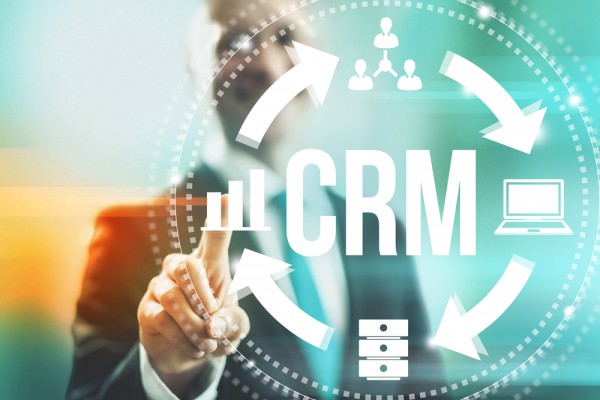 The incremental growth of eCommerce has accelerated significantly in recent years, with national lockdowns raising the profile of online retail to the status of truly rivaling traditional high street retail in every workable sector.
As a proportion of total retail, the UK's eCommerce sector commands 27.8 percent of all sales as of February 2022, up from 22.7 percent before the pandemic. The figure was as high as 37.7 percent in November 2020, owing to a convergence of lockdowns and peak retail season.
This propulsive growth naturally requires a greater emphasis on infrastructure to deliver on orders. As such, the logistics sector has grown in parallel to eCommerce. In turn, the industry has itself become a substantial generator of revenue, accounting for 10 percent of all non-financial business in the UK.
However, while it is evident that the logistics sector is crucial in underpinning the growth of online retail and raising customer expectations for quality of service, there is an unusual dissonance at play in the market, namely the reluctance of businesses to embrace the latest tech solutions produced by the sector.
Accordingly, at a time of spiraling operational costs, many businesses are leaving money on the table by not maximizing the potential to use tech to improve their offering.
Businesses slow on the uptake
Unfortunately, this knowledge does not appear to have transferred to most businesses at this moment in time -- there is evidence that businesses are reluctant to experiment with new tech solutions within their operations.
This is understandable. Many businesses are adequately serviced by basic logistics strategies and last-gen tech. Their businesses can cope with the orders they receive, and their customers are satisfied with the quality of service. So why invest in upgrades?
Recent research underlined this sense of businesses dragging their heels over innovation. More than two thirds of small to medium businesses (SMEs) -- the very businesses on which the ascent of eCommerce leans -- have now integrated cloud-based software into their order and courier operations. This indicates that cloud software is relatively highly saturated, despite initially being challenging to explain to a general audience. Over the course of a decade or two, we got better at communicating the function and benefit of cloud, and businesses became accustomed to more and more of their systems leaning on this connectedness. Soon enough, cloud became a must-have for forward-thinking businesses.
However, we remain early in the timeline for many examples of newer tech, even ones that are easily communicated and in many cases value-adding. For instance, less than one third (30 percent) of SMEs are using CRM tools to manage their customers, and only 21 percent use software that integrates their sales and supply chain operations into a single process. While business leaders can identify where a new tech platform can benefit their costs, efficiency, or customer service, few seek it out.
Some would perceive this as a kind of 'tipping point' effect. With many having had their fingers burned in the past with expensive and low-utility tech upgrades, many will wait until they are confident that new technology is a certainty to be the 'next big thing'. Equally, while there may be internal employees who champion certain upgrades, new tech solutions lacking the big-name power of cloud may be overlooked or registered as a low priority.
Customer-side improvements
Aspiring start-ups and SMEs will find that customer loyalty in eCommerce is hard-won, and easily lost. The barriers to entry for new contenders are lower than traditional retail, and the market is gaining new customers by the day. As such, there will always be someone who can offer lower prices or a wider range of goods.
One way to ensure repeat custom, then, is to ensure that customers have a positive experience in line with their expectations -- delivered at pace, for a low cost, with transparent real-time information on their delivery.
Many businesses skimp on the tech for this element of the sale process -- and it may cost them repeat business. Opting for a simple 'timeline' interface for delivery can be frustrating for customers, who are increasingly used to receiving precise information on their delivery location, and even tracking their delivery on the day in real-time. Cheaper, lower-spec opaque solutions will increasingly fail to cut it in the hyper-competitive online marketplace.
Businesses may also consider drilling down deeper into the customer experience by adopting tech which helps them assess the dependability of their courier of choice and reviewing alternative options if too many customers are having sub-standard experiences. Given the fine margins that separate failure and fortune in online retail, paying close attention to the finer details can be rewarding.
Many SMEs lack the in-house capacity to create an appropriate and scalable logistics strategy from scratch. Not all innovations will add value to every operation -- so seeking out the wisdom of a logistics consultant will help establishing what is required.
It is a positive for the business world that the logistics industry remains concentrated on constant technological innovations -- ranging from the attention-grabbing game-changers to fine-tuning the critical finer details. However, if businesses are reluctant to adopt these improvements, it will be a great deal of effort and resource going to waste.
The sector must do more to develop relationships across sectors and communicate more vividly the benefits of cutting-edge and value-adding products to businesses. While cloud fomented slowly in a retail landscape still dominated by the high street, the rise of competitive eCommerce market means there is no need for such patience with new innovations -- only proactive communication to ensure businesses embrace the potential for a competitive edge.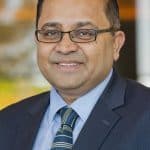 Atul Bhakta is the CEO of One World Express, a position he has held for over 20 years. He also holds senior titles for other retail companies, underlining his vast experience and expertise in the world of eCommerce, trade and business management.