What impact will EdTech have in the 2022-2023 school year?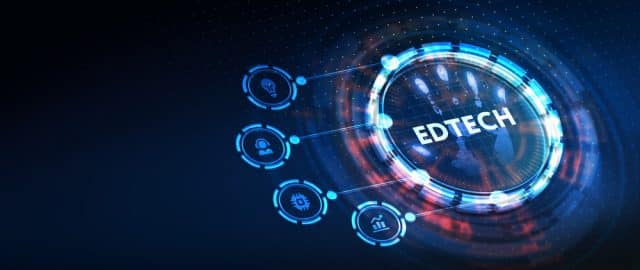 Knowing where to invest is always something of a gamble. Things change quickly in today's connected world, and what is hot today might completely fall off the radar tomorrow. It's challenging to select companies with a realistic enough business model to bring impressive gains while maintaining the security of your investment.
It's crucial to follow society's trends. One of the biggest changes lately is how people learn, particularly children. Many parents expressed legitimate fears about sending their kids back to public school in a pandemic era, bringing the advent of new educational technologies to meet the needs of distance learners. This market looks hot, but tech stocks generally dip in a recession. Are these bulletproof? What impact will EdTech have in the 2022-2023 school year?
SEE ALSO: What are the most successful areas of tech in 2022?
What Makes EdTech Different and Necessary in Today's World?
The COVID-19 pandemic brought distance learning into public focus. Although it had existed for some time, many people regarded online schools as inferior to the traditional model and considered such arrangements with thinly veiled disdain.
Now, however, people understand the advantages of distance learning, including greater inclusivity for students with disorders that put them at high risk of complications from infection. They also help those with other disabilities manage accessibility needs, offer a flexible option for people on the go, and help students develop technical and networking skills for an interconnected world.
Technology advancements have also reduced or eliminated many of the problems faced by the earliest distance learners. For example, many critics decried the lack of social and emotional learning, especially among young children who require more intensive support. Such programs enhance academic performance by addressing unmet mental health needs that prevent students from thriving.
This market looks ripe for investment. Experts predict the online learning market will grow by $12.81 billion between 2020 and 2024. The advances aren't only for the K-12 gang, either. The corporate e-learning market could expand by $38.04 billion.
However, many investors still hesitate. Why? Could it be a mix of recession fears and hesitancy toward all things tech?
Falling Tech Stocks and Recession Fears
Tech stocks are a risky gamble during a recession. While it's tempting to buy low, there's considerable danger that the companies you choose won't survive, costing you your investment. Some financial experts have already issued dire warnings about the pending economic crash.
For example, Evercore ISI analyst Amit Daryanani examined how past recessions affected enterprise tech stock. He warns of a possible 30-40 percent dip approaching, based on his analysis of the 2008-2009 downturn.
However, economists remain guarded about predictions of a coming recession in the U.S. Steven Hanke of Johns Hopkins University believes the nation is in for a whopper of a downturn in 2023. However, Nobel Prize winner Richard Thaler says he sees nothing resembling a recession and that the economy continues to grow, albeit not nearly as fast as inflationary prices.
Is Now the Best Time to Invest in EdTech Stock?
It's natural to feel hesitant about investing in anything tech-related, given the current uncertainty level. However, one thing seems undeniable to anyone who has observed the natural world over the past few years, regardless of their scientific acumen. The climate is changing and the new world it ushers in brings unique dangers.
Many experts believe COVID-19 was far from the end. They consider climate change the biggest factor influencing new disease emergence, thanks to deforestation, the wildlife trade, and industrial agriculture. The bottom line: Bigger and badder pandemics could be coming this way soon.
How does that affect EdTech stock? You can expect more and more parents to turn to distance learning solutions in the future. That factor, combined with advances in technology that make it more effective than ever, could mitigate fears and lure you in with the promise of big returns when the next shutdowns occur.
Of course, you could be waiting a while -- and there's no guarantee of a payoff. However, that's the nature of the market. You pay your money and give that roulette wheel a spin.
The Impact of Ed Tech
Is EdTech your best investment bet? Societal indications point that it may be. Consider the factors above when determining what impact EdTEch will have on the 2022-2023 school year. Then, talk to your financial advisor.
Image credit: photonphoto/depositphotos.com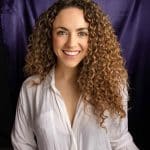 Devin Partida writes about AI, apps and technology at ReHack.com, where she is Editor-in-Chief.