Overcoming the tech labor shortage: Strategies for closing the IT talent gap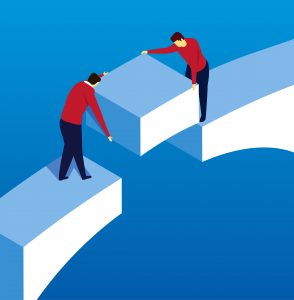 Despite ongoing economic uncertainty, companies of all sizes are still facing a severe shortage of IT personnel, a challenge compounded by the fact that almost every industry is competing for scarce skilled tech workers.
This well-documented problem has become known as the IT talent gap, and it is causing significant difficulty for organizations looking to fill a range of critical roles. In fact, 73 percent of business leaders predict they will struggle to fill open technology roles in 2023, according to industry research. These gaps in knowledge and experience are the root cause of a number of issues, not least of which include decreased revenue and customer satisfaction, increased stress and high turnover.
Finding top talent & expanding hiring pools
To address these important issues, employers will need to begin investing more in training and upskilling programs to equip their workers with the skills they require. In the tech industry in general -- and the cybersecurity sector in particular -- demand for qualified workers remains high, and continuous learning is required to keep up with the challenges presented by the changing IT and cyber threat landscape. For this reason, providing pathways to tech careers through apprenticeships, opportunities to learn on the job, certification programs, strategic partnerships and other creative solutions will help to reduce the IT talent gap more effectively.
In addition, across the IT industry, many groups still find themselves seriously underrepresented. Fewer than a quarter of women and minorities in tech report a feeling of belonging within the industry. In contrast, 75 percent of executives believe that women and minority employees feel a sense of belonging in their organizations -- a fact that only serves to underline further the diversity, equity and inclusion shortcomings inherent across the IT industry.
Despite the emergence of important diversity and equality initiatives across the IT industry, HR leaders could and should be doing more to deliver equality of opportunity and progression. One way employers can work to address today's talent challenges is by tapping into a wider variety of nontraditional and increasingly diverse or underrepresented talent pools. These include individuals with disabilities, military veterans, older workers who can upskill for specific roles, Gen Zers who have not yet entered the workforce but will soon, and global talent, to name a few examples.
Mentorship also becomes a valuable tool to help minority colleagues ensure they develop a genuine sense of belonging within their organization as they progress on their career path. And when senior-level employees commit to supporting new minority colleagues, the impact can be transformative. In this win-win scenario, both employers and employees benefit.
Internal training is key
Learning and development programs can increase employee engagement and reinforce culture while also adding direct value to the organization. Studies show employees consider learning opportunities highly important to their job satisfaction. By investing in more effective and meaningful professional development programs, employers can prove they are genuinely invested in the long-term success of their staff while at the same time investing in future-proofing their IT teams. As these workers progress and grow, employers can draw on individuals and teams with improved capabilities that enable them to tackle a wider variety of tasks.
Certification programs also help develop IT professionals who are ready and able to provide valuable services to clients. An IT certification typically refers to a qualification an individual receives that shows their competency in a specific field of information technology. To get a certification, individuals generally need to pass an exam that tests their capabilities in the field. Potential benefits of getting a certification can include improved job performance and increased ability to solve complex problems, and many times employers are more than happy to pay for their employees to get certified for in-demand skills.
There is a wide range of IT certifications designed to prepare individuals for entry-level and advanced tech positions. The list includes programs that are broad enough to expose individuals to a variety of skills and will help equip them with building more specialized capabilities. What works particularly well for organizations looking to fill the IT talent gap, however, is when these certification programs are focused on specific needs or areas of specialization. For example, by linking cybersecurity training to specific requirements or career plans such as those offered through ISC2, organizations can build their talent pool to more effectively meet their requirements. This has become incredibly important in the cybersecurity niche, where the talent gap is disproportionately wide globally.
With no immediate end to the IT talent shortage in sight, tech businesses need to take a fresh look at the workplace systems, environments and cultures they have in place if they are to address their capability and experience gaps. The pivotal question to ask is: do they maximize the opportunity for finding, training, and retaining top talent? More often than not, the answer will be no. With this in mind, leaders must begin investing time and resources into their diversity efforts as well as their learning and development opportunities for employees. By doing so, they can build a talent pool that meets the needs of every stakeholder for the long term.
Image Credit: wan wei/Shutterstock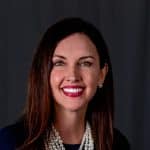 Jen Locklear, Chief People Officer at ConnectWise