Big tech layoffs have a far-reaching impact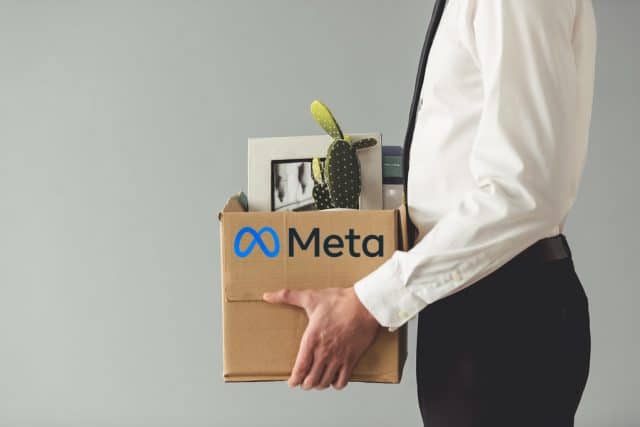 The recent big tech layoffs have profoundly impacted industries outside of technology because the sector has long been seen as a driving force for innovation and economic growth. The layoff announcements by companies like Google, Microsoft and Amazon have raised concerns about the tech industry's future and the ripple effects throughout the economy.
Below are several major tech companies that have laid off employees as they navigate the challenges of a rapidly changing industry:
Why Are There so Many Tech Layoffs?
If the tech sector is a driving force for the economy, why are people getting laid off? One of the primary factors is the shifting focus of tech companies towards new and emerging ones. Companies like Amazon and Google are constantly seeking new and innovative ways to grow their businesses and stay ahead of the competition. This has resulted in discontinuing older, less profitable products and services, leading to layoffs in some areas.
Another factor is the impact of automation and artificial intelligence on the tech industry. With advancements in these technologies, machines can now do many tasks humans once performed. This has reduced the demand for staffing in the tech sector, resulting in job losses.
The COVID-19 pandemic has also had a significant impact on the tech industry, which has caused many layoffs. The pandemic resulted in slow economic growth and has forced many companies to reduce their workforce to cut costs and weather the storm. Many tech companies -- particularly those in the travel and hospitality sectors -- have been hit hard by the pandemic, leading to a wave of employee removals in the industry.
The current economic environment has also played a role in the recent tech layoffs. The tech sector has been a significant contributor to economic growth in the past few years, but the continuous slowdown in the industry has led many companies to reassess their workforce needs. With the economy facing uncertainties, companies have been forced to make difficult decisions about layoffs to stay afloat and remain competitive.
The Far-Reaching Impacts of Tech Layoffs
One of the primary impacts of tech layoffs has been on the job market. The tech sector has been a major source of employment growth, particularly in cities like San Francisco and Seattle, where many affected companies are based.
The recent layoffs will significantly impact the local labor market because thousands of highly skilled workers will compete for a limited number of job openings. This leads to lower wage growth and increased unemployment in the affected regions.
Another impact has been on the real estate market. The tech sector has been a significant driver of real estate prices in some cities in the U.S. because companies and employees compete for a limited housing supply. With the recent layoffs, demand for housing will decrease, which may affect price growth and potentially signal a decline in some areas.
Losing a job can induce significant stress and the uncertainty of not knowing what the future holds can be overwhelming. This can lead to a range of mental health issues, including depression. If you were affected by the layoffs, it could be challenging to support your family and maintain a good standard of living. This financial insecurity can contribute to some health problems, such as heart disease and other stress-related conditions.
Laid-off employees need help finding new employment, particularly in a challenging sector like technology. This can lead to long-term unemployment, which may negatively impact employees' mental health. In some cases, you may need to take jobs unsuitable for your skills or experience, further contributing to stress and dissatisfaction.
Tech layoffs have also raised concerns about the long-term viability of the industry. It has been a source of tremendous innovation and economic growth, but the recent challenges raise questions about the sector's sustainability.
How the Tech Sector Can Manage Layoffs
Focusing on people first can help tech companies manage their cash flow in times of challenges. Below are several steps that the tech sector can take to manage and minimize the impact of job loss on employees:
Investing in employee training and development: Tech companies can help workers stay up-to-date with the latest technologies and trends to make them more valuable and relevant to the company.
Encouraging adaptability and flexibility: Due to the rapid change in the tech industry, companies can offer opportunities to take on new roles, work on new projects and develop new skills.
Promoting transparency and open communication: Transparency and open communication can help people understand the reason for layoffs, feel more involved in the company's success and invest in their future careers.
Offering support and resources: Tech companies can manage layoffs by providing career counseling, resume writing assistance and job search support for those facing job loss.
Partnering with other industries: Tech companies can partner with other sectors to identify the skills and expertise of laid-off employees and match them with open positions.
The Future of the Tech Industry
Affected tech workers and local economies will likely experience a slowdown in financial activities. The technology industry's future remains uncertain as the recent layoffs question its long-term viability.
Image credit: George Rudy / Shutterstock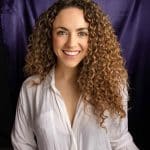 Devin Partida writes about AI, apps and technology at ReHack.com, where she is Editor-in-Chief.