Digital transformations in 2023: How to focus on adoption to drive success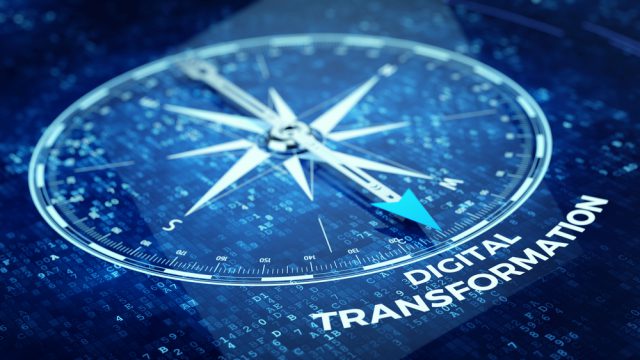 As the world seems to innovate just about every experience in our lives, from online banking to ordering lunch or submitting an expense report, digital transformation continues to enable new possibilities. Research shows the average enterprise invests $48 million annually on digital transformation projects. These projects include improving the experience of enterprise apps for customers, enabling smoother hybrid work experiences for employees, or providing new and improved technology for staff to to increase their productivity, efficiency, and sense of accomplishment.
Taking the broadest possible perspective, the overall spend on IT by enterprises worldwide in 2022 was $4.4 trillion, per Gartner. This spending is forecast to continue increasing in 2023.
Given digital transformation's seemingly inexorable rise, the language used by organizations when discussing new projects is often startingly bold. One recent example is a policy document from the UK government, in which it said its digital transformation work from 2022 to 2025 will "capitalize on our great strengths, bolster our economy, bring society closer together and improve services for people across the country." This is a great statement of intent, but beyond the initial outlay on new technology, just how confident can any organization be about the outcome of digital initiatives?
Focusing on adoption
This brings us to one big question. Amid all the bells and whistles, what does digital transformation success look like, and how can it be achieved? If they can't come up with an answer, businesses won't unlock the benefits. In many cases,the term 'digital transformation' is in danger of losing its luster faster than you can say 'digital transformation'.
Most businesses (68 percent) take the logical view that digital transformation success hinges on adoption of new technology by employees and customers. This means investment in enterprise software is successful if and only if (a) the software is understood by employees and customers without confusion, and (b) the software is used by employees and customers, in a way that helps them.
Clearly, then, at a top level, most enterprises recognize the importance of digital adoption. But, for whatever reason, this is where the chain breaks. There seems to be a gap between this recognition and any sort of attempt to actually measure digital adoption. While they know adoption is crucial, less than a quarter (22 percent) of enterprises use adoption as a KPI for digital transformation success. And if they are not measuring digital adoption, it will be very hard for them to track how successful their efforts really are.
The lack of metrics isn't the only weak link in the chain. There's also an even thornier issue: who should be responsible for driving and maintaining digital adoption? Currently, almost three-quarters of enterprises (70 percent) don't know who's responsible. Unsurprisingly,the lack of leadership in this area means most respondents (60 percent) also don't yet have a strategy in place for driving digital adoption.
Calling in the professionals
At present, responsibility for adoption lies mostly with enterprises' IT departments, which -- though no big issue in theory -- is in practice a real issue for departments already strained by an IT skills shortage.
One answer is to nurture a relatively new type of professional, whose designated role is driving digital adoption. They take on the challenge of  making sure employees and enterprises make full use of the technology available to them in the face of an ever-evolving tech stack. In an ideal world, they'll be given a digital adoption platform (DAP) to make it as easy and seamless as possible for employees across the business to use the wide variety of apps and software available to them. The growing popularity of this approach has given rise to the term 'digital adoption professional' (DAP).
In fact, forward-thinking large enterprises have already started the process of employing DAP professionals. This will likely become increasingly common, because people with the right skills will prevent businesses' digital investments from going to waste. With research showing that enterprises eat the cost of almost $100 million annually due to the inability to gain full value from their technology investments, the benefits of hiring DAP professionals are considerable.
The role could be a completely new position given to a completely new employee, or it could be a role assigned to existing staff alongside their existing duties. The exact title of these DAP professionals varies, but the point remains the same: digital adoption can and should be professionalized. 
Collective responsibility
When answering the 'responsibility' question, it's also worth looking at the stats. Enterprises are planning to invest significantly in digital transformation over the next three years. This will include a $7 million average spend among small firms, $22 million among medium firms and over $31 million among large ones.
Looking at these figures, it seems fair to argue that overworked IT staff can't take sole responsibility for the success of digital transformation projects anymore. Spotting and flagging friction points, opportunities to save money, and opportunities to reap the rewards from existing tech investments, is too much for one individual. The goal is transforming an entire tech stack of disjointed confusing user interfaces into a consistent easy experience for employees so that they can be truly empowered to do their best work. That's like saying that the overall experience of customers at a restaurant is the sole responsibility of chefs, just because they cook the food.
Yes, chefs play a key role in shaping that experience, but they are not the only important player; so are waiters, kitchen porters, managers and food suppliers. Too much is at stake for one single group of specialists to take the burden. It's the same for IT staff in an enterprise. As the importance of digital adoption and the digital employee experience continue to be recognized across industries, an expert class of professional specialists will rise to take on the incredible career opportunity to heal this expensive enterprise problem. 
Making sure digital investment pays off
Enterprises would be wise to remember that digital transformation success is dependent on people actually using the digital tech, in other words: adoption. It's 2023 and it's high time digital adoption takes its rightful place high up on corporate priorities.
By taking a strategic approach to digital adoption -- involving clear measurement, the creation of professional roles, and the assignment of responsibility -- enterprises can be confident their digital investments will pay off.
Photo Credit: Sashkin/Shutterstock
Simon Blunn is SVP & GM EMEA, WalkMe.