How to install Windows on a USB Flash Drive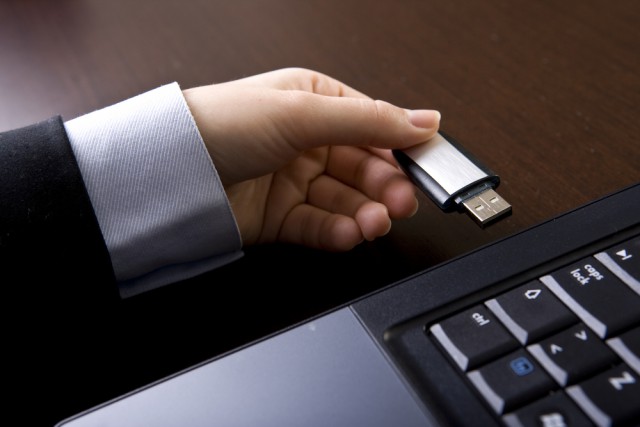 Windows installations benefit from fast hard drives, and installing Windows on USB Flash Drives may sound counter-intuitive on first glance. While it is true that dedicated hard drives, especially Solid State Drives, are better suited for running Windows, USB Flash drive Windows installations offer some features that these dedicated installations don't.
Installation on a USB drive makes the Windows installation portable. You can connect it to different PCs and use it on these, provided that booting from USB is supported. One downside is that this works best with PCs that have the same hardware. This solution has other benefits; it can be used to boot a copy of Windows on a PC it was created on, even if the main hard drive is no longer available.
FlashBoot is a free and commercial program for Windows that serves a number of purposes:
Clone Windows 7, 8.1, 10 or 11 Windows installations on a USB drive. It can be run independently, but also be used to restore the OS on the main PC.
Easier installation of older versions of Windows, Windows 7 in particular, on modern AMD and Intel platforms.
The free version of FlashBoot, called FlashBoot Free, has a few limitations. It supports the installation of Windows 8.1 or newer on USB drives, and may also be used to prepare USB drives for the installation of Windows to internal hard drives or Solid State Drives.
The free version supports a handful of other features, including securely wiping data on USB devices, saving the USB drive to an image file or restoring images, and installing DOS.
The commercial version, Called FlashBoot Pro is available for a one-time payment of USD $29.95. It features the option to create installable clones of existing Windows installations (with optional driver integration and improved preparation of installation media.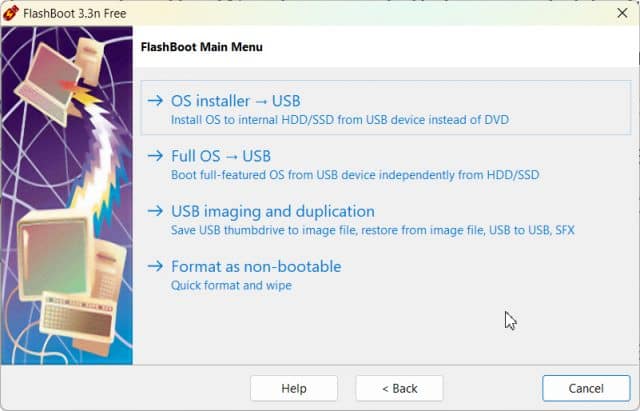 Using FlashBoot is an easy process. You do need access to a USB Flash Drive. Just select the desired action after launching FlashBoot on a Windows system and follow the on-screen wizard. The user guide is available here.
FlashBoot is a handy tool; it is updated regularly, and the developers have honored the lifetime license since the launch of the tool in 2005.
Photo Credit: Mario Lopes/Shutterstock
'How to install Windows on a USB Flash Drive' first appeared in Weekly Tech Insights, a free weekly newsletter that you can sign up to here.