The defining characteristics and roles of an enlightened CIO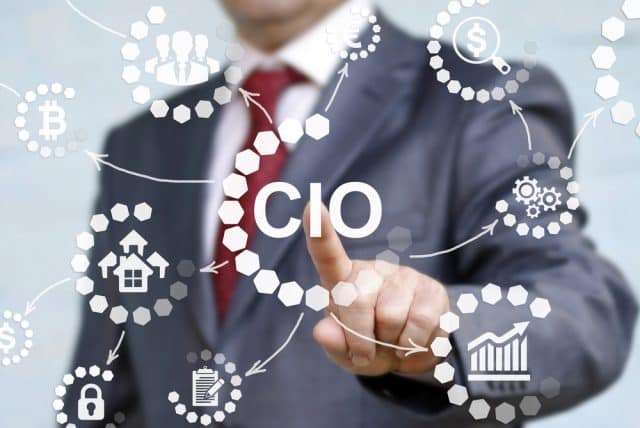 A company's chief information officer (CIO) is responsible for overseeing the people, processes and technologies that comprise its IT environment to support business objectives. In today's information-focused business landscape, the performance of an organization's CIO is often critical to its overall success.
The CIO's role and the specific responsibilities of the position have undergone significant evolution and now demands a more enlightened and holistic approach to the issues that affect the way IT impacts the current and future goals of the business.
Traditional CIO Responsibilities
Conventionally, the CIO's primary concerns were focused on managing and operating the organization's technology infrastructure. Specific responsibilities of a traditional CIO include:
Managing infrastructure and operations teams.
Ensuring data privacy and security.
Developing and implementing strategies to optimize technology investment.
Assessing and selecting new technological solutions.
Managing vendor relations.
Budgeting and resource allocation and management.
IT governance guidance.
Shifting Headwinds of Today's Market Directly Impact the Role of a CIO
While the above expectations still remain relevant, today's market of economic uncertainty, fierce competition, and rapid technological advancements requires a lot more from the CIO to flexibly navigate an increasingly complex business landscape.
With ongoing challenges related to accessibility, recruitment, attrition, and the rising cost of skilled labor, it's imperative for CIOs to not only uphold their own organizational duties but also effectively build, manage, and/or outsource a team of skilled and nimble technology professionals who can implement, support and stay in lockstep with ever-evolving technology systems and business models.
Emerging Responsibilities for the Modern, Enlightened CIO
At present, technology has a more definitive impact than ever on organizational outcomes. In turn, the CIO's role has expanded to include the promotion of digital transformation and collaboration with other C-suite executives to ensure business objective alignment across all areas of the organization.
Modern CIOs need to be keenly focused on customers, revenue-generating technological solutions, and innovative methods to reduce organizational risk. They need to provide their company with a path forward that leverages technology with agility and modernization to increase speed to market, enhance the customer experience, and reduce cybersecurity risks to enterprise data resources.
CIOs have a new set of duties related to driving business growth and improving operations. The role demands a more collaborative approach that incorporates input from all business units to determine the most optimal way to leverage technology to improve performance throughout the organization.
An enlightened CIO does not accept the status quo of a company's technology stack, but instead, continuously searches for new solutions and disruptive trends that will further benefit the business. The CIO views digital transformation as a crucial and ongoing process that evolves with business requirements and innovative technological developments.
Leveraging New Opportunities
In the current business landscape, every organization is a technology company, despite the industry. For this reason, CIOs should always have a pulse on new and emerging technological solutions and advancements available that can enable new ways of leveraging an organization's data resources. Using these solutions wisely can determine the difference between a company that becomes a market leader and one that languishes in mediocrity or eventually becomes obsolete.
The following are some areas of particular interest to enlightened CIOs for ensuring their organization stays relevant and ahead of the curve within its respective industry:
Artificial Intelligence (AI) & Machine Learning (ML) -- AI and the associated technology of ML promise many advantages that may include increased efficiency, cost savings, enhanced security and better decision-making.
Data Analytics -- The effective use of enterprise data assets is a necessity in today's competitive marketplace as advanced analytics solutions enable companies to compete on a more level playing field, despite the size.
Workforce Collaboration -- Supporting a remote or cohesive workforce demands new cloud-based solutions that promote collaboration and productivity.
Elevated Customer Experience -- Addressing customer experience has become a critical business issue that every CIO should prioritize. Investments in customer experience platforms can enhance customer satisfaction, retain current clientele, and lend to attracting new prospects.
Managing Risk with Business and Technological Growth
Certain risks must be addressed by the enlightened CIO when implementing or scaling up technology solutions. The ways these risks are handled must be balanced with business requirements that result in the addition of technological solutions designed to focus on both economic and security-related concerns.
Economic risks include deciding the viability of implementing new technology versus relying on obsolete or inefficient solutions that can negatively impact performance and damage the business. A CIO must know when to pull the plug on inefficient solutions and adopt innovative new processes to drive greater, long-term success.
Potential threats related to cybersecurity abound in today's computing landscape, and defending against them should be a major CIO priority to protect the company's valuable data and IT environment. This includes addressing the security talent shortage, dealing with budget constraints, improving readiness in the event of a cyber-attack and supporting the challenges posed by a remote workforce.
How Does a CIO Drive Optimal Business Results?
An enlightened CIO is crucial when it comes to driving business success. The most important facets of this include:
Aligning a company's technology investments with its desired business goals.
Collaborating with other C-suite executives to improve the company's digital IQ
Acting as a visionary and identifying innovative technologies that further business objectives.
Managing cybersecurity risks to ensure the privacy and security of data assets.
Focusing on improving the customer experience and demonstrating how that can be accomplished with the right technology.
The CIO should also look to become strategically involved in:
Identifying emerging business trends that present opportunities for the implementation of innovative technology solutions.
Improving business processes such as regulatory compliance and risk management through technology.
Maximizing ROI by ensuring that technology investments address business issues efficiently.
Managing organizational change to maintain a robust business continuity posture and promote a culture of continuous improvement.
Taking Advantage of Strategic Outsourcing
Enlightened CIOs realize the benefits offered by strategic outsourcing. They understand that the challenges around addressing rapidly changing business and technology concerns can be significantly minimized by an increased reliance on consultants or third-party managed service providers. The most common and impactful reasons to leverage outsourcing include:
Access to top-level talent and specialists.
Increased accountability and responsibility from third-party partners via mutually agreed service level agreements (SLAs).
Access to cutting-edge technology stacks and IT personnel that might not be otherwise feasible to keep pace with today's ever-evolving technology and IT ecosystem.
Improving the speed of implementing innovative technologies and accelerating time to market.
A more outcome-based perspective on outsourcing agreements by all parties.
The Modern CIOs Measurements of Success
A CIO, like any other individual within an organization, is accountable for his/her performance. Board-level management is responsible for regularly assessing the CIO's business achievements, attributes, and contributions to ensure those endeavors are results-driven and in full alignment with the organization's main priorities.
Following are some of the key areas that top internal stakeholders and decision-makers focus on when measuring a modern CIO's level of success:
Strategy

Growth and Innovation: Are they implementing technical investments that will lead to business growth?

Data and Insights: Have they continuously leveraged and analyzed the collected data insights to make more informed, data-driven business decisions and showcased an ability to monetize that intel for the company?

Customer Experience: Are they enabling stronger engagement, acquisition and loyalty within their customer base?

Performance

Financial Acumen: Has the CIO's leadership and decisions around technology investments and initiatives led to profitability, improved margins, and more revenue for the business?

Business Operations: Have they played a role in enhancing the organization's technological transformation, automation, and business operations?

Talent Acquisition: Have they attracted new talent, upskilled existing talent, reduced attrition, and reduced the cost of acquisition and training?

Risk

Cybersecurity: Are they providing clarity and justifying risk tolerance and protection of asset? Do they have the capability and resilience to effectively respond to security threats?

Regulatory Compliance: Are they leveraging technology to proactively stay in line with regulatory compliance to avoid violations?

Industry Disruption: Have they introduced technologies and platforms that can disrupt business models, operations or industries to stay ahead of competitors?
The Path to Becoming an Enlightened CIO
Today's CIOs need to move away from the traditional mindset around their role and take several steps to promote a more enlightened and improved long-term approach. They need to work with other members of the executive team to keep everyone in the organization focused and committed to leveraging and utilizing effective technology that will yield long-term benefits for the business.
Rather than running siloed departments, CIO should push for developing and incorporating a strategically aligned, holistic approach across all teams where technology becomes a consolidating force that instrumentally moves the business needle in a positive direction.
Image credit: Panchenko Vladimir / Shutterstock
Mike Bank is VP of Sales and Strategic Alliances, Synoptek. With over 24 years of experience in the industry, Mike has in-depth background in Cloud and Managed IT Services, Remote Infrastructure Monitoring and Management (RIMM), Application Hosting, IT Service Management, Service Desk, Telecommunications, Product Management, Cybersecurity and Wireless Communications. In his current role, Mike spearheads Synoptek's global strategy for Sales, Channel Alliances, Business Development, Account Management, and Vendor Relations.