Bridging the digital skills gap with new tech investment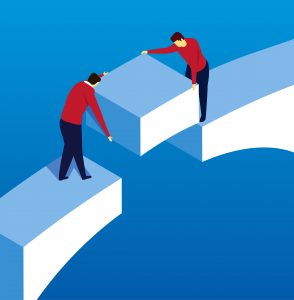 According to the CBI, UK job vacancies are reaching record highs, currently at 147 percent of the February 2020 average. In those three years, an estimated half a million people of working age have left the UK labor market, and more than three-quarters of UK businesses say that access to labor is threatening UK competitiveness.
As well as the shrinking recruitment pool, there is also a shortage of people with the right skillset. In particular, the digital skills gap has been a long-standing problem for UK businesses. A survey conducted in Q4 2022 underscored that impact, with 81 percent of UK managing directors saying a lack of digital skills is negatively affecting their company.
For the IT sector, the situation is even more challenging. Figures released last year show there were over two million UK job vacancies in tech in 2021, more than any other labor area, with an industry coalition also saying that nearly 12 million workers lack essential digital skills.
SMEs are feeling the skills squeeze
Accounting for 99.9 percent of all UK businesses, and employing 61 percent of the workforce, SMEs are some of the hardest hit. Skill shortages within an SME can be much more pronounced when compared with large enterprises, as there are fewer team members to help with upskilling, sharing the workload, and bridging the skills gap.
It's a problem that won't go away anytime soon. And although upskilling, reskilling, and training new talent will go some way towards closing the gap, the sheer magnitude of the issue means we cannot overcome it through reskilling alone. However, there are some positive movements. Entries into GCSE single science subjects continue to rise, with maths being the most taken A-level subject last year.
Leveraging technology and the new hybrid opportunity
While some industries rely heavily on the physical presence of their staff, others can function largely through technology and a virtual presence. In 2022, 30 percent of the UK's employees worked remotely, with around one in ten not entering the office for the entirety of 2021. Those team members working within IT and communications have the highest likelihood of working remotely, with over 80% working off site in 2021.
There's no doubt that skill shortages have been creating costs and eating into profits. Yet the answer isn't just one of seeking out improved skills and more employees to fill those roles. IT can also hold the key. In a world where technology is accelerating, there are opportunities to introduce new software, systems, and platforms that will help with the heavy lifting, particularly as employment trends indicate that hybrid working practices are here to stay.
From unified device and identity access management to robotic process automation (RPA) and no-code applications served up in a visual drag-and-drop user interface, there are many ways that businesses can lower the threshold of technical understanding that they require. Harnessing the right tech can also improve employee choice, wellbeing, and opportunity, attracting new starters to those vacant roles.
The case for simplified identity and access management
As an example, unified device and identity access management can simplify administrative IT tasks, particularly when a business has a workforce deployed across multiple locations and using a wide range of devices and operating systems. It is a cost-effective option and doesn't sacrifice security or functionality. When a business is looking to transform its practices to attract and retain talent in a competitive labor market, the ability to provide users with access to the resources they need immediately, effectively, and securely cannot be overstated.
Whether devices are mobile or fixed, corporate-owned, or part of a BYOD initiative, with an open directory platform that handles unified device and identity access management, you can create a scalable foundation that evolves with your business. You're able to pick and choose all the solutions that work in harmony with your organization, enticing new starters and keeping employees engaged, wherever and however they choose to work.
The skills shortage is one of the biggest issues facing UK industry today, particularly for the tech sector. And it is not going away. As a result, businesses must do all they can to not only attract talent, but also put measures in place that simplify systems and give employees the maximum flexibility to work on their own terms, using the devices and systems that they love.
Image Credit: wan wei/Shutterstock
Denis Dorval is Vice President of International, JumpCloud.