Microsoft is preparing to bring ads to AI-powered Bing Chat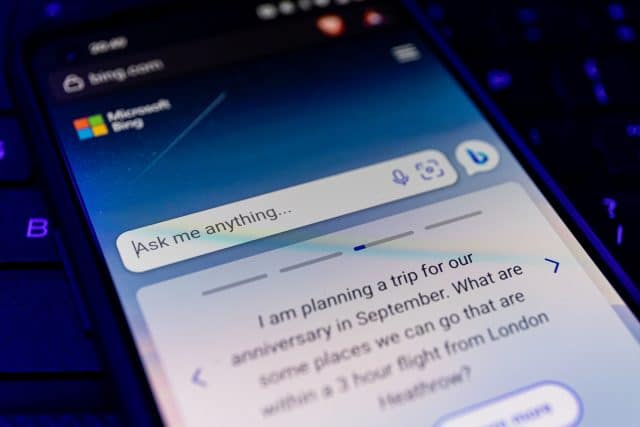 In a move that will come as a surprise to just about no one, Microsoft has announced that it is "exploring" the idea of adding advertising to its GPT-4-based Bing Chat.
The company is framing the addition of ads to the AI-powered chat bot as a means of "driving more traffic and value to publishers from the new Bing". Microsoft says that it is seeking to do this by, among other things, "pioneering the future of advertising".
See also:
In a blog post, Microsoft attempts to justify the move and soften the blow of lacing Bing Chat with advertising by explaining its view of the evolving internet ecosystem.
The company says: "The Internet works because of an important ecosystem which starts with publishers creating great content which drives traffic and interest by people to consume that content, and then ultimately advertisers that want to reach people in a high quality and targeted environment. For the most part this dynamic has worked well as publishers get paid for their content through advertising which enables people to access the content for free".
Laying the groundwork for what is to come, the post goes on:
Search engines have played a role in helping people find content they want but as described above, the new Bing is helping to better address people's search needs with new capabilities like chat, answers, and content creation. These new experiences have caused questions about what this might mean for content publishers in terms of traffic.
Early work has already started, with Microsoft testing what is essentially sponsored content:
Based on our data from the preview, we are driving more traffic from all types of users. We have brought more people to Bing/Edge for new scenarios like chat and we are seeing increased usage. Then, we have uniquely implemented ways to drive traffic to publishers including citations within the body of the chat answers that are linked to sources as well as citations below the chat results to "learn more" with links to additional sources.
Insisting that its primary goals are to drive traffic to and increase revenue for publishers "in this new world of search", Microsoft then shares some of the ideas it is exploring as part of the evolution of advertising models:
An expanded hover experience where hovering over a link from a publisher will display more links from that publisher giving the user more ways to engage and driving more traffic to the publisher's website
For our Microsoft Start partners, placing a rich caption of Microsoft Start licensed content beside the chat answer helping to drive more user engagement with the content on Microsoft Start where we share the ad revenue with the partner. We're also exploring placing ads in the chat experience to share the ad revenue with partners whose content contributed to the chat response.
More information is available here.
Image credit: rokas91 / depositphotos