Ghostwriter: The AI-powered writing assistant for Microsoft Office [Q&A]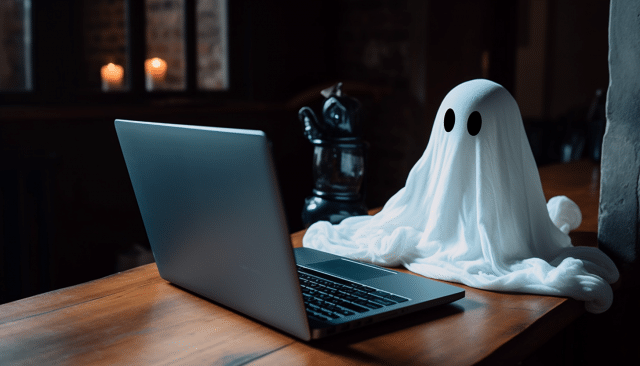 ChatGPT, OpenAI's flagship product, is a generative language model that is capable of generating natural language responses to a wide variety of prompts. Microsoft is bringing this AI functionality to many of its products, including Microsoft 365, but another company is already offering a powerful ChatGPT add-in for Microsoft Office.
We spoke to Ghostwriter's creator Patrick Husting about his product and plans for the future.
BN: Can you explain what Ghostwriter is, and how it's changed since the first release?
PH: Ghostwriter is the ultimate writing companion for Microsoft Office, powered by ChatGPT's cutting-edge technology. This revolutionary assistant delivers swift and precise content, reclaiming valuable time for you. With its state-of-the-art natural language processing and machine learning capabilities, Ghostwriter empowers users to ideate, strategize, and craft content like never before.  You interact with Ghostwriter through the Office add-in framework within Excel, Outlook, PowerPoint and Word.
Ghostwriter was initially launched in February and has since been updated almost every week with new features and improvements. The primary feedback from customers highlights the responsive support and their surprise at seeing their suggestions being implemented in the add-in the very next day.
BN: What are some of the challenges you faced in developing Ghostwriter?
PH: The framework for Office add-ins can be challenging to comprehend and utilize. Moreover, Outlook possesses its own distinct framework with unique commands compared to other Office applications. However, once I grasped the process of developing within these constraints, incorporating OpenAI ChatGPT became relatively simple.
BN: How do you see Ghostwriter being used by different types of people?
PH: Upon receiving countless emails from customers inquiring about various "how-to's", it has become evident that ChatGPT is primarily focused on conversation. It often takes significant time to prepare the AI for generating tailored responses. This realization has led to the development of Ghostwriter Professions, such as Consultant, Legal, and Education, with more currently in the works.
By establishing Professions, we can create an immersive experience centered around an individual's career, thereby minimizing the time spent on familiarizing the AI with one's background and allowing it to concentrate on addressing specific needs. Consequently, this approach yields a remarkable 90 percent accuracy rate for first-time requests!
BN: What are some of the features of Ghostwriter that you're most proud of?
Similar to the majority of users, I previously relied on ChatGPT and had to transfer the generated content to another application, which often required reformatting. However, having ChatGPT directly integrated into Microsoft Office has significantly streamlined the process, enabling me to work more efficiently and produce higher quality results.
I am particularly impressed with the Personas and Writing Styles features available in this add-in. These functionalities allow me to adopt various roles and distinctive writing styles, which greatly enhances the overall appeal of my written work.
BN: What are some of the limitations of Ghostwriter?
PH: Ghostwriter primarily concentrates on catering to your content requirements rather than engaging in extensive back-and-forth conversations. Some customers may not fully comprehend this distinction, especially if they're accustomed to using ChatGPT extensively. Ghostwriter aims to fulfill your requests accurately from the onset, instead of requiring multiple attempts to get it right. 
BN: What are your plans for the future of Ghostwriter? Will you be adding support for other AI, such as Bard?
PH: Absolutely. When you navigate to my Settings screen, you'll find dedicated slots for Google, Facebook, and Amazon AI solutions. My philosophy is simple: Why limit yourself to just one AI provided by Office when you can have the flexibility to access any AI system of your choice? Each AI system has its own strengths and weaknesses, and with a mere flip of a switch, you can experiment with different AI solutions to obtain varied responses. Don't you think it's more empowering to have multiple options at your fingertips?
Image Credit: Wayne Williams