TUXEDO unveils next-gen InfinityBook Pro 14: A powerful, ultra-mobile Linux laptop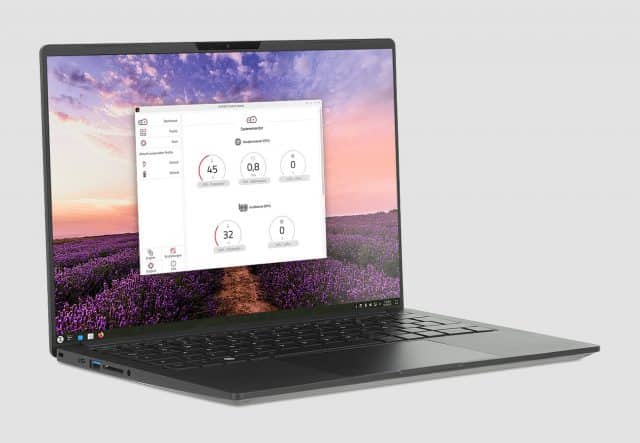 TUXEDO has announced the latest generation of its popular InfinityBook Pro 14, an ultra-mobile yet powerful business laptop featuring a 16:10 3K display, massive 99 Wh battery, and full Linux support.
The new 8th generation InfinityBook Pro 14 boasts a combination of an ultra-light and slim magnesium body, a high-end processor, and the maximum battery capacity allowed for airplane carry-on. This combination ensures maximum mobility and strong performance for business, multimedia, and even image and video editing on a premium 14-inch high-resolution display.
One of the highlights of the InfinityBook Pro 14 is its 99 Wh battery, which is unusually large for its ultra-thin and small form factor. This battery provides the Linux ultrabook with runtimes of around 10 hours in typical work scenarios or up to 16 hours when idle. The device can be charged via USB-C (Power Delivery DC-In) in addition to the handy 90-Watt power supply for those extra-long workdays.
Thanks to its dual-fan cooling system, the Linux ultrabook is powered by the new Intel Core i7-13700H (14 cores/20 threads), a fast upper-class CPU that can be driven with up to 40 watts permanently. According to Tuxedo, this far surpasses the typical 15 watts of weaker energy-saving processors found in competing ultra-thin notebooks, turning the Linux ultrabook into a maximum mobile CPU workstation.
The pre-installed, in-house-developed TUXEDO Control Center allows users to freely adjust the CPU power limits between 5 and 45W to suit their personal needs, such as reducing fan noise or increasing battery life, in addition to many other hardware functions.
The InfinityBook Pro 14 Gen8 features an ultra-lightweight magnesium enclosure available in two colors (Deep Grey and Ice Grey) and a 3K HiDPI display. The 90Hz Omnia 3K display in 16:10 aspect ratio provides more vertical screen area for comfortable working on the 14-inch screen, with a high resolution of 2880 x 1800 pixels, a display brightness of around 400 nits, and full sRGB color space coverage.
For lightning-fast data exchange, the InfinityBook Pro 14 is equipped with Thunderbolt 4 for transfer speeds of up to 40 Gbit/s, which also supports Power Delivery DC-In for charging the notebook via USB-C power adapter. The device also features HDMI 2.0b, another USB-C 3.2 Gen2 port, 2x USB-A (3.2 Gen1), a full-size SD card reader, and a combined headphone output and microphone input.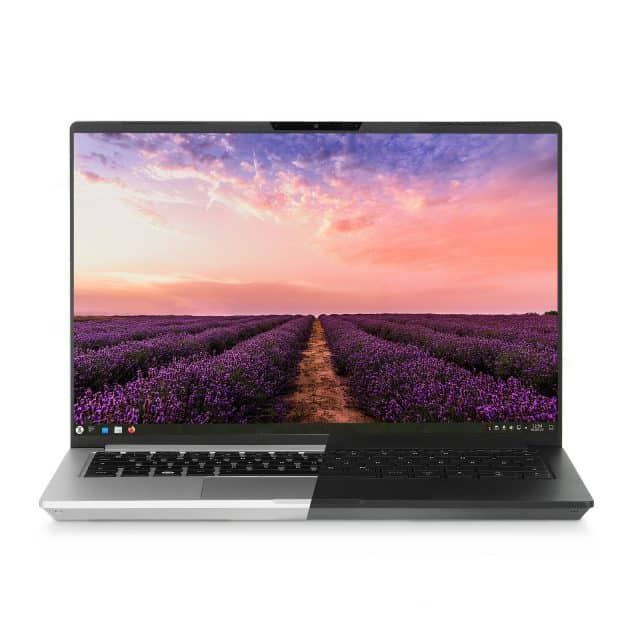 Like all TUXEDO notebooks, the InfinityBook Pro 14 will ship in multiple customizable configurations and with full Linux support, including cloud-based services, Linux-related customer support, and pre-installed TUXEDO OS. Customers can also request Ubuntu 22.04, Kubuntu 22.04, or Ubuntu Budgie 22.04 (optionally with full disk encryption) and Windows 11 pre-installed.
The basic configuration of the InfinityBook Pro 14 Gen8, featuring an Intel Core i7-13700H, 14-inch Omnia display, 2 x 8 GB DDR5 RAM, a 250 GB Samsung 980 SSD, and TUXEDO OS preinstalled, has an entry-level price of €1,427.73 (excluding VAT).
The InfinityBook Pro 14 can be customized with up to 2 x 32 GB DDR5-6400 MHz RAM and 1 x M.2 SSD (PCI-Express 4.0 x4) with a capacity of up to 4 terabytes.
Pre-orders are available now, with delivery starting from the end of May. Further details can be found here.