Reality check: Time for rugged devices to get a security upgrade!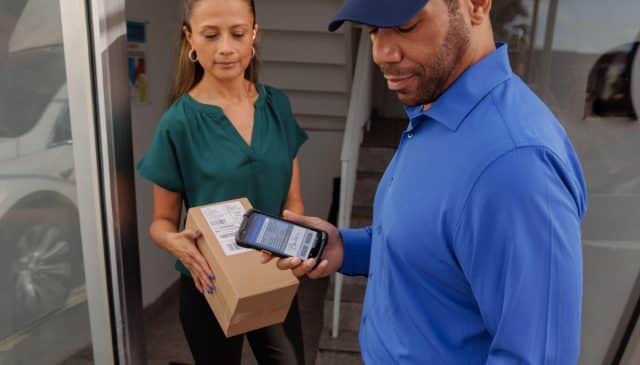 Let's face it, the world is moving at an unprecedented pace. It has become imperative for all industries to evolve and adapt to the digital transformation wave. As the reliance on technology and devices to improve communication and collaboration in the industrial sector increases, mobile devices have been undergoing unbelievable transformations. One such device that is in the spotlight is the rugged handheld devices that are predominantly found in the supply chain, logistics and construction sectors.
For those who were of the notion that handheld devices are just rugged, tough hardware, it is worth taking the time to look at reports that suggest these devices are expected to witness a growth of $1.85bn in the next three years. The digits in billions indicate that it is no longer about having devices that can tough it out at extreme conditions but about revolutionizing a product to suit the dynamic working conditions and to not fade away in the digital transformation wave.
But there are some challenges!
The cost of rugged devices can be the first and most formidable obstacle, as these durable devices tend to come with a heftier price tag than their consumer-grade counterparts. The battery life of these rugged devices can become a concern as the usage continues because the increased durability features may use up power more quickly. In addition, the maintenance aspect of these devices can also pose a challenge, as finding qualified technicians and replacement parts can be difficult.
Getting employees on board with the new rugged devices, who may be more comfortable with the devices they are used to, can also be a hurdle for the organization. They may have to consider how to deploy rugged devices in a way that meets the needs of their employees and customers. This can include deciding on the proper hardware, software and wireless connectivity options, as well as developing policies and procedures for device usage.
The path ahead for organizations choosing rugged devices may be rough, but with proper planning and execution, the destination can be well worth it.
Today's mobile devices are strong data processors on edge, close to the sources of information, and portable and straightforward to use. This is because of developments in computing power and memory. In addition, the everyday use and form aspect of rugged devices are crucial factors in facilitating employee uptake.
Can the new Zebra lead the way?
Today's workers demand a tool just as modern and user-friendly as the personal smartphone they often use. Likewise, enterprises need a device that will last for many years. One that is made for their usage all day, every day, and has all the capabilities to allow the employees to operate at their highest productivity levels and safeguard the enterprise data.
Zebra Technologies recently unveiled the next generation of enterprise-class handheld mobile touch computers, the TC7X series, enabling businesses to gain a competitive edge. These devices are intended to help companies empower their front-line staff to provide superior customer service and satisfaction. For a wide range of applications both within and beyond the four walls, including inventory management, price or audit changes, click and collect, last-mile delivery, DSD, and route optimization, TC7X touch computers are the best choice.
Leading makers of rugged devices offer pertinent characteristics that increase their robustness and appropriateness to withstand various critical enterprise scenarios. The Zebra TC7X series of mobile computers come under this shade. As a result, the enterprise can expect all three factors --functionality, strength, and intelligence in its employee devices. As a result, you get everything your employees desire and company needs with the Zebra TC7X series.
The TC7X series' ultra-rugged design and drop-resistant features, however, also make it possible to utilize it for fleet management and warehouse tasks like product picking and putting away, delivery and pick-up proof, electronic driver logging, and track and trace. The TC73 and TC78 devices under the TC7X series offer an Octa-core Qualcomm 6490 processor, 2.7 GHz, weighing 12.3 oz./349 g with a standard battery. Similarly, the TC72 and TC77 ultra-rugged handheld mobile computer offer Qualcomm Snapdragon 660 octa-core processor, 2.2 GHz.
Zebra in the Enterprise
Businesses in several parts of the world and across various industries have embraced Zebra devices to a large extent. As a result of their various use cases, they also serve a wide range of industries. These companies operate in a variety of sectors, including manufacturing, logistics, transportation, healthcare, and retail. With the help of Zebra's unique line of portable PCs, field personnel can operate in any business setting and maintain clear communication.
However, of late, there has been severe improvements to device security with endpoint management solutions. As these devices deal with a wider network to communicate, and collaborate, in addition to the third parties involved, it becomes imperative that a device security strategy is in place to avert any attacks. As the surface area for attacks widens, the need for security technology increases. For Zebra devices, an administrative tool for management is called the Zebra OEMConfig. Using the Zebra OEMConfig application, Zebra device features and settings from a UEM console can be configured so that the security perimeter is set by defining the apps that can be installed, implementing access managements, permitting secure network connections and so on. Zebra OEMConfig configuration gives Unified Endpoint Management (UEM) solutions a wide range of security management options for business devices.
As the year 2023 unfolds, technology advances rapidly, leaving no room for neglecting device security. With emerging technologies, whose drawbacks might be revealed with time, the only thing that enterprises can do is equip themselves and their devices with proper security and management. Furthermore, rugged devices like Zebra that aim at employee efficiency and productivity should also ensure a stricter security hygiene.
Way Forward
It is crucial for organizations to prioritize device security as we move deeper into 2023. Emerging technologies such as rugged devices offer many benefits for organizations but also present potential security risks. Therefore, organizations should equip themselves and their devices with proper security and management, such as endpoint management, to mitigate these risks.
By implementing device management solutions, organizations can benefit from features like data monitoring, OS update management, and centralized management of devices. This can help organizations increase worker productivity by preventing device failures, work disruptions, and workforce disappointment. In addition, by taking the necessary steps to ensure the security and management of rugged devices, organizations can take full advantage of the technology benefits while minimizing the risks.
Image credit: Zebra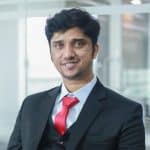 Sahad M is the Co-founder and Chief Technology Officer at Hexnode. He is an innovator, technologist and strategist all-in-one. He is responsible for establishing technology-centered strategies across Hexnode and oversees a global team that is responsible to align dynamically changing business goals with optimal technical solutions.