Say goodbye to Windows woes and embrace the next generation of Linux laptops with the mighty Kubuntu Focus M2 GEN 5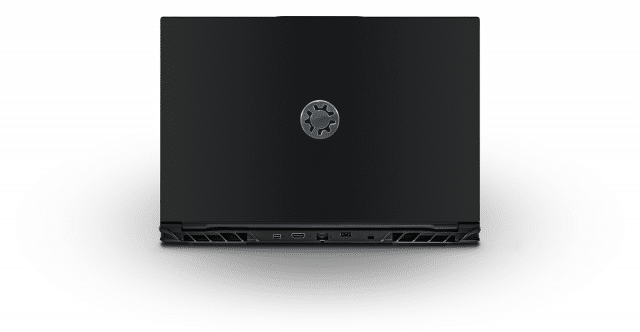 Ladies and gentlemen, tech enthusiasts, and Linux lovers, prepare to be blown away by the latest offering from the Kubuntu Focus Team. They've outdone themselves yet again, bringing forth the M2 GEN 5 laptop, a true game-changer in the world of portable computing. With its remarkable hardware upgrades and a price that won't break the bank, this Kubuntu notebook is set to leave Windows users green with envy.
Bid farewell to mediocre CPUs, folks. The M2 GEN 5 takes a giant leap forward with an awe-inspiring upgrade from the i7-12700H to the lightning-fast i9-13900HX, boasting an astonishing 24 cores and 32 threads. With up to a 56 percent increase in multi-core performance, this laptop is a force to be reckoned with, effortlessly handling the most demanding tasks.
Say hello to the Nvidia GeForce 40-series cards. With a minimum of 8GB VRAM and up to a 30 percent boost in performance, the M2 GEN 5 delivers stunning visuals and jaw-dropping graphics. Whether you're a creative professional or a hardcore gamer, this machine will meet your every need with ease.
The Kubuntu Focus Team knows that speed matters, which is why they've upgraded the RAM to the blazing-fast 4800 MHz DDR5. With a 50 percent boost in memory performance, multitasking becomes a breeze, and your applications will run smoother than ever before.
Get ready to feast your eyes on the M2 GEN 5's gorgeous QHD display. With a resolution of 2560×1440, 100 percent DCI-P3 color accuracy, and a MUX switch, this laptop is a visual masterpiece. But that's not all! The refresh rate has been upped to a mind-boggling 240 Hz, ensuring buttery-smooth visuals even in the most action-packed scenes. G-Sync compatibility and increased brightness of 350 nits further enhance your viewing experience.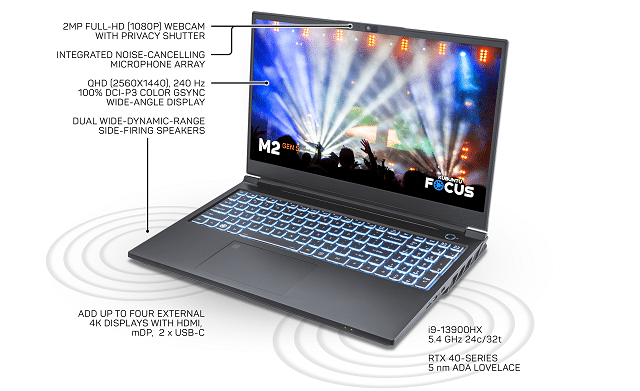 The M2 GEN 5 packs a punch with its beefed-up 280W power supply, allowing for lightning-fast charging of its 80WH battery. Say goodbye to lengthy charging times and hello to more productivity on the go.
Connectivity is king, and the M2 GEN 5 does not disappoint. With HDMI 2.0b, Mini DisplayPort, Thunderbolt-enabled USB-C ports, USB-A 3.2, and a 2.5 Gigabit RJ-45 Ethernet, you'll have all the options you need to connect your favorite peripherals and accessories.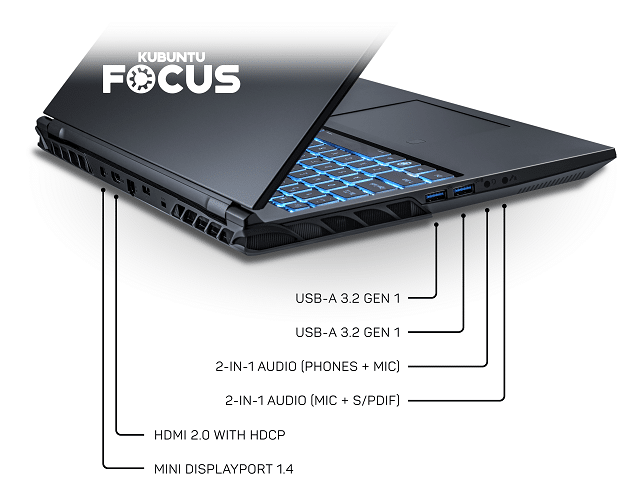 The Kubuntu Focus Team understands that every user has unique requirements. That's why they offer customization options, allowing you to choose between the powerful RTX 4060 or RTX 4070 GPUs, up to a staggering 64GB of 4800 MHz Dual-Channel DDR5 RAM, and up to 4TB of lightning-fast NVMe storage. The M2 GEN 5 is all about flexibility, ensuring you get the perfect machine for your specific needs.
With its unparalleled hardware upgrades, extensive customization options, and out-of-the-box Linux experience, this laptop could be the answer to all your computing dreams. The future is Linux, and the Kubuntu Focus M2 GEN 5 is leading the charge. You can buy it here now with pricing starting at $1,895.