Get 'Excel Workbook For Dummies, 2nd Edition' (worth $18.00) for FREE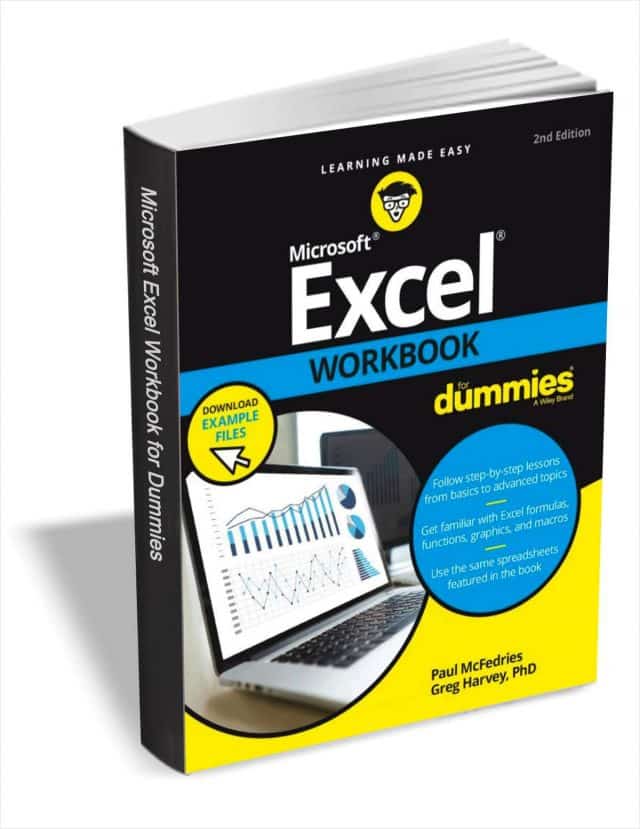 Looking for easy-to-understand, practical guidance on how to go from Excel newbie to number crunching pro? Excel Workbook For Dummies is the hands-on tutorial you've been waiting for.
This step-by-step guide is packed with exercises that walk you through the basic and advanced functions and formulas included in Excel. At your own speed, you'll learn how to enter data, format your spreadsheet, and apply the mathematical and statistical capabilities of the program.
Work through the book from start to finish or, if you'd prefer, jump right to the section that's giving you trouble, whether that's data visualization, macros, analysis, or anything else. You can also:
Brush up on and practice time-saving keyboard shortcuts for popular commands and actions
Get a handle on multi-functional and practical pivot tables with intuitive practice exercises
Learn to secure your data with spreadsheet password protections
Perfect for new users of Excel, Excel Workbook For Dummies is also the ideal resource for those who know their way around a spreadsheet but need a refresher on some of the more advanced features of this powerful program.
Excel Workbook For Dummies, from Wiley, usually retails for $18, but BetaNews readers can get it entirely free for a limited time.
All you must do to get your copy for free is go here, enter the required details, and click the Download button.
The offer expires on June 1, so act fast.