MSPs and AI: Understanding the perks, risks and responsibilities of AI platforms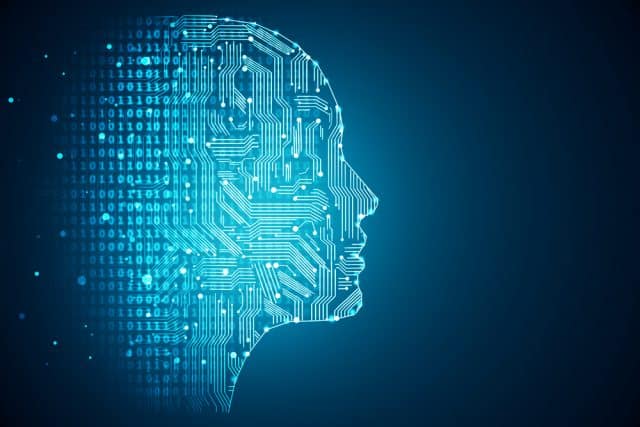 Over the past few years, the adoption of artificial intelligence (AI) has rapidly grown, impacting virtually every industry. In fact, 91 percent of leading businesses are now investing in AI tools regularly. With the mainstream success of second-generation AI platforms like ChatGPT, AI is available at your fingertips, offering numerous benefits that can help streamline daily tasks.
For managed services providers (MSPs), these tools provide an opportunity to enhance workplace efficiency, reduce operational costs and increase business opportunities. However, with every perk comes a responsibility that must be taken into consideration.
With the introduction of this new and valuable technology, it's important that MSPs set specific protocols, informing their teams about the pros and cons of utilizing AI to support their day-to-day work. By setting protocols, MSPs can appropriately leverage these tools and reap the benefits they offer.
The benefits of AI adoption
A new class of generative AI systems has emerged from large-scale deep learning models, enabling users to adapt each model to meet their specific needs without a lot of fine-tuning. This latest generation of AI, along with first-generation AI like natural language processing (NLP), is providing a number of benefits for MSPs looking to streamline operations and keep business moving. Some of these benefits include:
Enhanced productivity in marketing operations
According to recent research, AI can increase labor productivity and optimize business efficiency by 67 percent. For MSPs, it's crucial to identify the processes that can be automated to enhance efficiency with everyday operations and reduce operational costs. As an example, MSPs can leverage AI-driven platforms to develop first drafts of content and materials that support the business, such as blog posts or content that is used to create proposals, but aren't usually the top priority. Developing content is time-consuming, tedious and can take subject matter experts away from billable client work.
Some AI platforms leverage NLP to scan existing and relevant content. However, generative AI like ChatGPT can generate text, but also clarify, edit, summarize, answer questions and draft new content. It also aids in creating compliant responses and analyzing documents quickly, which allows more time to be spent on strategy, positioning and refining. As AI progresses, second-generation AI will be able to craft first drafts of materials at the click of a button, saving companies operational costs and precious time.
Increased sales opportunities
By leveraging AI tools, MSPs can remain competitive in the industry and beat out competitors for new business. For example, when using AI in proposal software, MSPs can see how prospects respond to details in the proposals, enabling them to tailor each proposal follow-up with the most compelling information. This process ensures MSPs are using information that is persuasive and relevant to prospective customers, allowing them to edge out the competition and increase sales opportunities.
AI: The factors and protocols to consider
With every platform and tool, certain drawbacks and protocols need to be considered. To start, MSPs must identify areas where AI can add value to their business. To achieve this, they must understand their business processes and objectives to know which solutions to use. It's important to implement the proper solutions that will boost productivity and keep business moving forward.
Security is always top of mind with open AI-powered platforms like ChatGPT. For example, ChatGPT is a third-party system that absorbs information into its datasets. If the platform were to be compromised in some way or if the platform were to reveal company-specific information in one of its generated responses, there's a risk that sensitive information could end up in the wrong hands.
If MSPs don't properly monitor and evaluate the AI platforms they use, they risk leaving that information unprotected. This also bleeds into privacy concerns with using AI and machine learning (ML) to complete work. Remember that bad data in could become bad data out. If an MSP inputs sensitive customer data, there's a possibility the customer information could become public. This could have detrimental impacts on business and customer trust.
MSPs should work to ensure their AI solutions are compliant with relevant security and compliance standards so sensitive customer information is protected and not at risk of getting exposed.
Data quality is also a major consideration. AI and ML rely heavily on data added into the system and the data quality can significantly impact the accuracy and effectiveness of the solutions. For example, if an MSP inputs data from a customer inquiry, it could generate incorrect technical advice and create false information or a faulty response, leading to a negative customer interaction.
MSPs should always communicate effectively with all stakeholders, including customers, other vendors and internal teams to ensure everyone is aligned on how AI is being used in everyday operations. This communication should include regular updates on how the AI is being deployed and what the risks and opportunities are.
The future of AI adoption
AI adoption shows no sign of slowing down as many reap the benefits the technology offers to help streamline operations and enhance the efficiency of daily tasks. For MSPs, it's important to consider the risks associated with using this technology and the ways in which you can mitigate them. By setting protocols, you can ensure business continues moving forward while valuable customer data and information remain protected and out of harm's reach.
Photo credit: Peshkova / Shutterstock
As CEO and co-founder of QorusDocs, Ray Meiring leads an award-winning team of passionate problem-solvers to create the absolute best customer experience possible. QorusDocs helps sales, business development, marketing, bid and proposal teams craft visually compelling, accurate and personalized proposals and RFP responses more efficiently. With more than 20 years of industry experience, Ray is a frequent speaker, author, and webinar host on a wide variety of topics including leadership, market strategy, automation and the application of AI, and proposal automation for business development, sales and bid teams.