TUXEDO's new Gemini gaming laptops come with Linux or Windows 11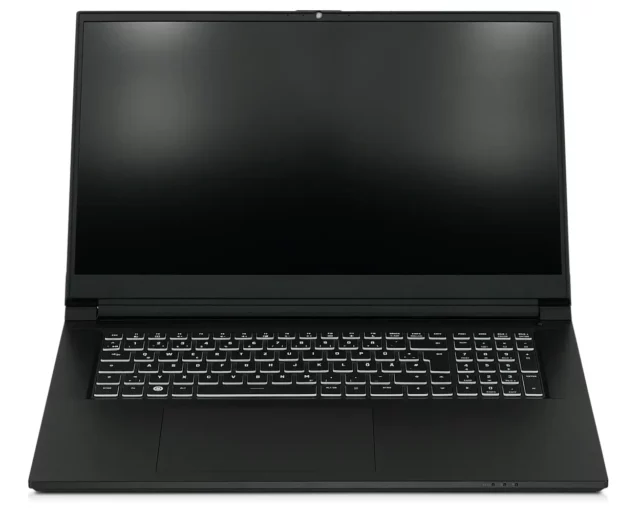 Today, TUXEDO, manufacturer of Linux-based computers, releases the second generation of its Gemini gaming workstation laptops. These high-end notebooks embrace the power of open-source software, delivering exceptional performance, unrivaled customization, and a liberating computing experience. Don't want Linux? That's OK. These laptops can instead be equipped with Windows 11 if you prefer.
At the heart of the Gemini series is the powerful Intel Core i9-13900HX processor. With 24 cores (8 performance cores and 16 efficiency cores) and an impressive 40 threads, this high-end processor is suitable for demanding tasks such as video rendering, 3D animation, and top-level gaming. Users can equip them with up to 8TB of SSD storage and up to 64GB of DDR5 RAM, ensuring ample space and high-speed performance for intensive tasks.
The Gemini series laptops come in three display sizes: Gemini 15, Gemini 16, and Gemini 17. The Gemini 15 features a 15.6-inch display, while the Gemini 16 adopts the popular 16:10 aspect ratio and offers a detailed resolution of 2560 x 1600 pixels with a brightness of 500 nits. The Gemini 17 takes on the role of a desktop replacement, boasting a 17.3-inch WQHD display. All display panels support Advanced Optimus, G-SYNC, and offer high refresh rates for smooth visuals.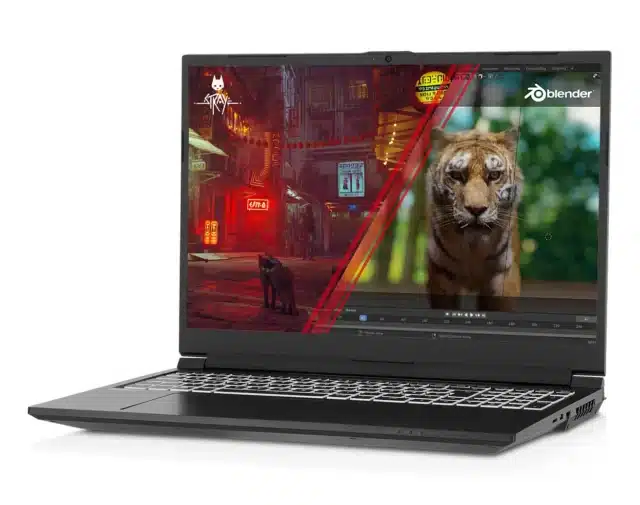 When it comes to graphics, the Gemini laptops feature NVIDIA's new RTX 40 series graphics cards. These cards provide GPU-accelerated renderings and deliver exceptional gaming experiences in Full HD and WQHD resolutions. The Gemini series offers a range of options, including the GeForce RTX 4050, RTX 4060, and the formidable RTX 4070, each with varying levels of performance and VRAM.
Unlike many of the ultra-thin notebooks on the market, the Gemini series prioritizes a balance of cooling performance and comfortable portability. With a chassis height of 2.6 to 2.8 cm, these laptops provide ample room for cooling while maintaining a manageable weight. The laptops boast a constant CPU TDP of up to 100 watts, surpassing the cooling capabilities of thin-and-light notebooks. Additionally, they offer the highest Total Graphics Power (TGP), with 115-watt variants to fully exploit the graphics cards' potential.
The Gemini laptops sport a solid chassis design without flashy LED embellishments, presenting a professional and business-approved aesthetic. The 73 Wh battery provides a reliable power supply for approximately 6 hours of web surfing and up to 9 hours in idle mode. Connectivity options are abundant, with 2x DisplayPort 1.4, HDMI 2.1, and Thunderbolt 4 for up to three external displays. The laptops also feature multiple USB ports.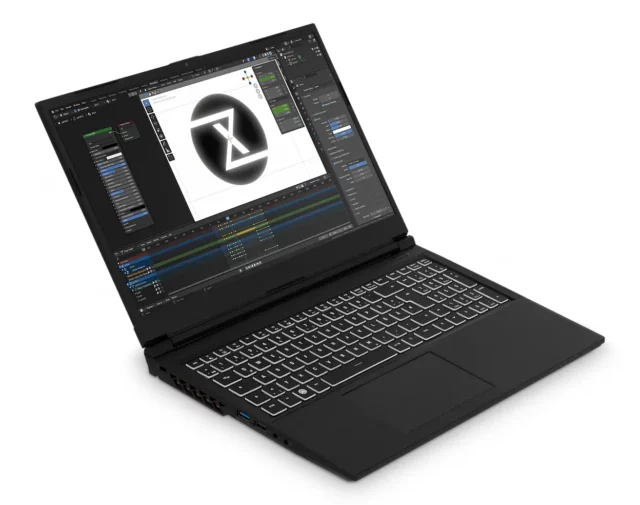 As with all TUXEDO notebooks, the Gemini laptops come with full Linux support, including drivers, software packages, and cloud-based services. They come pre-installed with TUXEDO OS, but users can also choose Ubuntu 22.04, Kubuntu 22.04, Ubuntu Budgie 22.04, or Windows 11 as alternative operating systems.
Starting at entry-level prices of around $1,640 for the Gemini 15 (Full HD) configuration, $1,740 for the Gemini 16 (WQHD) configuration, and $1,760 for the Gemini 17 (WQHD) configuration, the Gemini laptops offer a compelling combination of power, performance, and customization options. The computers are now available for pre-order using the links below, with deliveries starting at the end of June.