How can Europe create a thriving deep tech economy?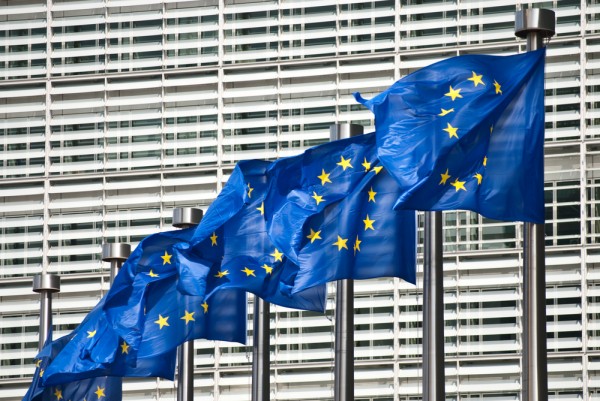 Europe possesses tremendous potential in the field of deep tech. Boston Consulting Group reports that European deep-tech investment has grown by approximately 50 percent annually since 2015. It stands as one of Europe's most promising areas for growth, with leading start-ups in AI, quantum computing, automation, and more.
Nevertheless, Europe faces a dilemma as an increasing number of deep-tech firms redirect their focus to the United States to accelerate their expansion. The decision of chip designer ARM to list on the US Stock Exchange was a particularly painful blow. State-backed initiatives in the US and China present a formidable challenge for European governments, with multi-trillion-dollar investment packages providing significant opportunities for American tech firms. Europe now has an opportunity to foster the growth of deep tech firms by developing a clear strategy that drives innovation and maximizes the continent's existing strength in STEM.
The strategic state of Play in Europe
Investment and funding in European tech startups have experienced a decline, influenced by challenging macroeconomic conditions on a global scale. However, the European ecosystem has displayed greater resilience compared to previous downturns, such as the 2008 financial crisis. Over the past five years, European tech has achieved exit values exceeding $500 billion, although the current year has remained stagnant.
This stagnation has resulted in decreased capital originating from US investors in Europe. Remarkably the percentage of US investment fell from its peak of 66 cents per European dollar in 2021 to around 40 percent in 2023. This trend has most significantly impacted late-stage investment. Conspicuously, the UK has seen a marked decline of 57 percent. The other large economies in Europe have also faced similar falls in investment, with France facing a 55 percent reduction and Germany 44 percent.
Despite this, the European tech ecosystem has added $2 trillion in value since 2017, growing at an average rate of 23 percent per year over the past decade. These figures highlight the presence of strong investment opportunities and a culture of innovation within Europe. With it looking inevitable that the UK will re-join the European Horizon scheme, this could prove in-viable for increasing the levels of innovation and investment in European deep tech.
Europe's American competition
The level of competition from the US has exerted a significant influence on firms, drawing them towards American shores. Several reasons contribute to this trend, including the abundant availability of capital and a more tech-friendly market environment. Another critical factor pulling European start-ups to the US is the level of strategic support for the tech industry there. This can be seen in initiatives such as the allocation of $20 billion to establish 20 regional tech hubs. The US has been unveiling a multi-trillion-dollar investment package across its various government agencies, such as the IRA, CHIPS and IIJA. These initiatives have unlocked huge opportunities for US tech firms that, at present, European counterparts simply cannot compete with.
This substantial investment demonstrates the commitment of the US to fostering a conducive ecosystem that encourages technological innovation and drives economic growth. The combination of ample capital, a favorable market landscape, and strategic support positions the US as an attractive destination for firms seeking to expand and thrive in the tech industry. This is a significant challenge that Europe has to contend with. Solutions are needed, and urgently.
Solutions for driving growth in Europe
The investment solution:
Smaller state economies in Europe can unlock their growth potential by attracting private-sector investment. Governments can encourage long-term commitments from institutional investors, such as pension funds, tapping into a vast pool of capital to fuel economic growth. By showcasing unique investment opportunities, directing capital towards strategic sectors, and fostering collaboration between investors and key stakeholders, governments create an environment that aligns with sustainable growth objectives.
State-backed funding solution:
State backing for deep-tech initiatives and nurturing STEM talent drives growth in Europe. Governments recognize the potential of deep tech and create hubs in key regions, such as the House of Quantum in Amsterdam. Supporting innovative startups through funding programs like the EIC Scale Up 100 accelerates their development. Collaboration between academia, industry, and governments fosters an ecosystem that nurtures deep-tech startups, facilitates knowledge transfer, and enhances research-commercialization links.
Regulatory solution:
Regulatory innovation in artificial intelligence (AI) is essential to drive growth in Europe. The UK can play a crucial role by striking a balance between the EU's privacy-first approach and the US's market-led stance. Regulations should prioritize data protection and transparency while allowing flexibility for innovation. Collaborative discussions between stakeholders can shape a framework that protects privacy, fosters innovation, and provides clarity to businesses. The UK's expertise and global tech hub status position it to lead in responsible AI adoption. This expertise will help the UK attract businesses and foster innovation across various industries. This will only aid in stimulating economic growth.
By implementing these solutions, Europe can tap into private-sector investment, leverage deep-tech initiatives, and drive responsible AI adoption. This will stimulate economic growth, attract talent, and position Europe as a global leader in innovation and sustainability.
Europe at a crossroads
Europe stands at a critical juncture in its pursuit of growth and innovation in the tech industry. While the region possesses tremendous potential in deep tech and has shown resilience in challenging economic conditions, there are significant challenges to overcome. The competition from the US poses a threat to Europe's tech ecosystem. However, Europe has the opportunity to leverage its strengths and implement strategic solutions to drive growth.
Implementing these solutions will enable Europe to tap into strong investment opportunities and drive sustainable economic growth. By embracing strategies for increasing innovation investment, Europe can position itself as a global leader in the tech industry. The time is ripe for Europe to seize the opportunity and pave the way for a prosperous future of economic success.
Image credit: ojka/Shutterstock
Ekaterina Almasque is General Partner at OpenOcean.