Microsoft releases Windows 365 Switch to simplify moving between a cloud PC and the desktop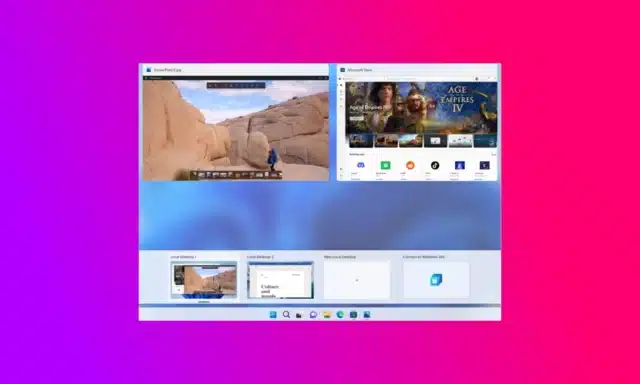 Microsoft has announced the availability of the public preview of Windows 365 Switch. The utility makes it easy for Windows 11 users to jump between a Windows 365 Cloud PC and the local desktop.
The company highlights the benefits of the feature to BYOD scenarios, pointing to a seamless experience from within Windows 11 via the Task view feature. Using Windows 365 Switch, switching between a Cloud PC and a local desktop can be achieved with keyboard commands, as well as a mouse-click or a swipe gesture.
See also:
In order to gain access to Windows 365 Switch, users need to be signed up to the Windows 11 Beta or Dev channel, but Microsoft says that the Beta channel is preferable. It is also necessary to be running Windows 11 Pro or Enterprise and to have a Windows 365 Cloud PC license.
Assuming you have the latest Dev or Beta build of Windows 11 installed, you will need to grab the Windows 365 app; it is available to download from the Microsoft Store or from windows365.microsoft.com. Microsoft says that you will then have to "wait a few hours before Switch is fully enabled on your device" and it will then be possible to use Task View to switch between desktops.
Speed and convenience are what Microsoft is pushing here, pointing out that once you have established the connection to the Cloud PC, switching to and from the Cloud PC will happen within less than a second.
Full details can be found in Microsoft's blog post.