IBM launches generative AI tool to help modernize mainframe software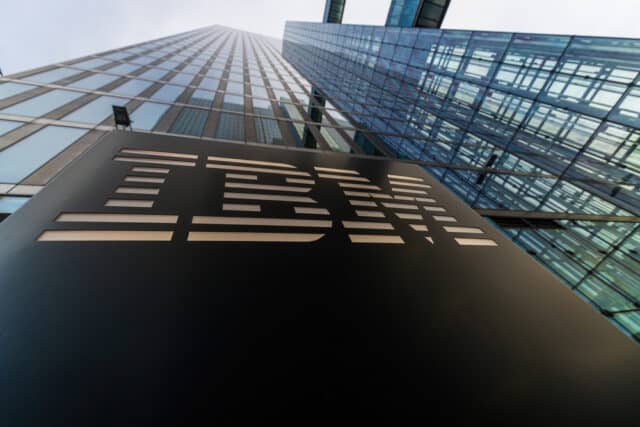 Many large enterprises still rely on mainframes, but the use of legacy technology can hold back modernization and digital transformation efforts.
To help organizations progress their modernization plans, IBM is launching watsonx Code Assistant for Z, a new generative AI-assisted product that will help enable faster translation of COBOL to Java on IBM Z systems and enhance developer productivity on the platform.
It's powered by IBM's watsonx.ai code model, which will have knowledge of 115 coding languages having learned from 1.5 trillion tokens. At 20 billion parameters, it is on target to become one of the largest generative AI foundation models for code automation.
The plan is for the watsonx Code Assistant product portfolio to extend over time to address other programming languages, in order to improve time to value for modernization and address growing skills challenges for developers.
Currently COBOL supports many vital business and operational processes at organizations globally. Using watsonx Code Assistant for Z in comparison to other approaches could make it easier for developers to selectively and incrementally transform COBOL business services into well architected high-quality Java code -- with potentially billions of lines of COBOL code as potential candidates for targeted modernization over time. Generative AI can help developers to more quickly assess, update, validate and test the right code, allowing them to more efficiently modernize large applications and focus on higher impact tasks.
The Java code resulting from watsonx Code Assistant for Z will be object-oriented. IBM is designing this solution to be optimized to interoperate with the rest of the COBOL application, with CICS, IMS, DB2, and other z/OS runtimes. Java on Z is designed to be performance-optimized compared to an x86 platform.
"By bringing generative AI capabilities through watsonx to new use cases, we plan to drive real progress for our clients," says Kareem Yusuf, PhD, senior vice president, product management and growth at IBM Software. "IBM is engineering watsonx Code Assistant for Z to take a targeted and optimized approach. It's built to rapidly and accurately convert code optimized for IBM Z, accelerate time to market and broaden the skills pool. This can help enhance applications and add new capabilities while preserving the performance, resiliency, and security inherent in IBM Z."
You can find out more on the IBM site. and there's a video demo of the product below.
Image credit: WOPictures/depositphotos.com