How machine learning safeguards organizations from modern cyber threats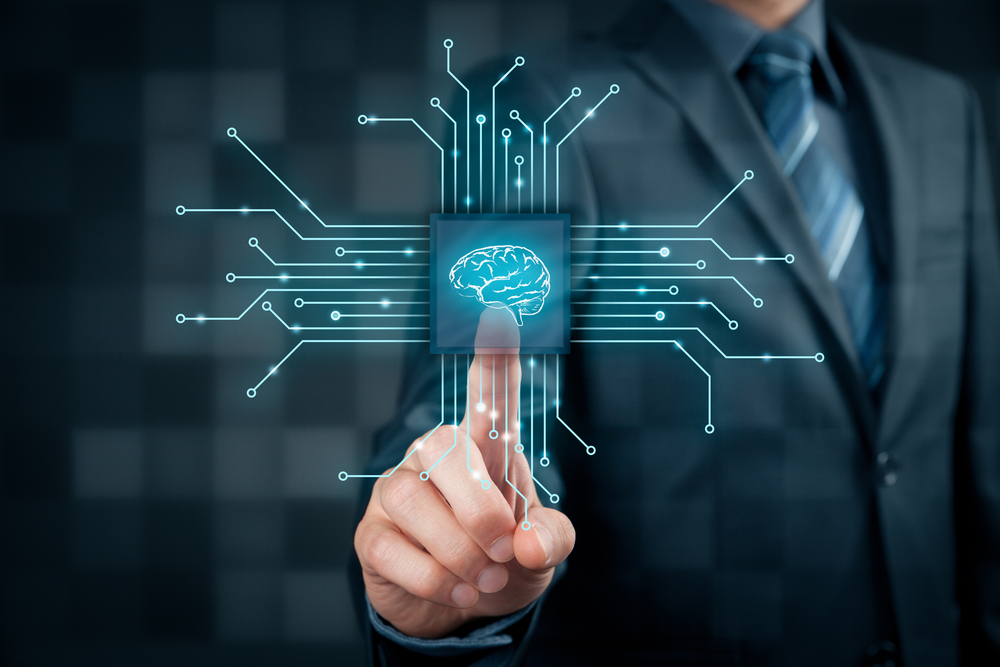 2024 is fast approaching, and it seems likely that the new year heralds the same torrent of sophisticated malware, phishing, and ransomware attacks as 2023. Not only are these long-standing threats showing few signs of slowing down, but they're increasing by as much as 40 percent, with federal agencies and public sector services being the main targets.
Meanwhile, weak points like IoT and cloud vulnerabilities are making it tougher for cybersecurity pros to secure the wide attack surface that these edge devices create.
AI/ML, however, has emerged as the perfect solution for organizations, as it promises to change the way that cybersecurity professionals create their plans of action to tackle threats. Arguably more important is the fact that AI/ML-powered cybersecurity can leverage huge volumes of data to spot suspicious activity in real-time, resulting in no downtime and more effective defensive strategies.
In this article, we'll take a look at a few real-world examples of AI and ML-powered cybersecurity and some insights into the roles that artificial intelligence and machine learning may play in bolstering protection against malicious actors.
Introducing AI/ML-powered cybersecurity
It's taken longer than some would have preferred, but cybersecurity leaders are slowly realizing that evolving cyber threats and risks demand an equally sophisticated solution. AI/ML-powered cybersecurity in particular hopes to mitigate the number of data breaches businesses must contend with, preventing serious consequences and shielding sensitive corporate and customer data, as well as digital assets.
What is AI/ML-powered cybersecurity?
At its core, an AI/ML-powered approach to cybersecurity utilizes a high number of datasets, algorithms and models to make it easier for security pros to prevent catastrophes before they occur. Keeping watch for threats that may compromise an endpoint requires a level of vigilance impossible for a team of human beings to achieve. But algorithms can -- AI/ML-powered solutions can keep constant watch over an organization's networks and systems with pattern recognition and continuous monitoring to make real-time predictions.
Why we need smart cybersecurity
One of the biggest pain points that's gone untreated for a long time is the increased emergence of new attack vectors that threat actors take advantage of. New endpoints created by network-connected devices, IoT devices, and even your trusty laptop and workstation become new opportunities for cybercriminals to pounce on.
Considering that 84 percent of security professionals think cyber-attacks begin with the endpoint, it stands to reason that they'll need real-time data to monitor these endpoints. As we mentioned previously, humans' observational capabilities are insufficient to keep up.
Real-world applications of AI/ML-powered cybersecurity
Even though AI/ML has immense benefits for cybersecurity, criminals have started using it as well. Despite its more humble beginnings as a piece of the puzzle that solves the automation of routine security tasks, AI has ironically transformed into a defense mechanism that can become a destructive weapon in the wrong hands.
Perhaps most obvious are the ways that AI and ML can improve DNS security to make it easier to identify hard-to-spot security threats. This, of course, is spearheaded by pinpointing anomalous DNS behavior with the help of Zero-Day attack detection. It helps security professionals locate atypical patterns even in the absence of unusual outbound traffic or other common indicators of compromise. Unlike humans, AI models can observe aspects of DNS traffic that would otherwise demand lots of time and resources to manually monitor.
Likewise, anomaly detection systems have emerged as the response to AI-empowered cybercriminals looking for an inconspicuous way to invade networks and compromise sensitive information. AI-driven anomaly detection systems are ideal for picking up on anomalous network patterns that demand a rapid response. Over time, organizations can also start using these systems to harness the power of AI for automating attack pattern analysis.
Security leaders and their departments are often iterating upon their vulnerability and risk management programs for the sake of gaining greater insight into their current security posture and potential threats on the horizon. With AI and ML, vulnerability and risk management can become largely automated, expediting the rate at which security teams can detect, identify, and remediate security vulnerabilities. Security teams also become better able to make data-driven decisions on how to handle potential threats since AI systems collect data from literally hundreds of thousands of devices, databases, and web pages.
The future of cybersecurity with artificial intelligence & machine learning
The potential benefits that AI/ML-powered cybersecurity can offer organizations across multiple industries are both attractive and promising, but there are challenges that security leaders must remain cognizant of.
As previously mentioned, cybercriminals are now also using artificial intelligence algorithms and machine learning models to execute sophisticated attacks. Just as cyber professionals can train ML models with data, so too can cybercriminals feed false data to their models to dodge detection. Hackers who are savvy enough may also have certain inputs they want to train their AI systems on in order to circumvent automated defenses that organizations have put up. Security leaders should apprise key stakeholders of the necessary costs to leverage machine learning to mitigate cyber threats and combat cybercriminals using AI solutions of their own.
Arguably most important is the financial barrier that organizations must overcome to implement AI/ML technologies with their approach to cybersecurity. Small- and mid-sized organizations, in particular, may struggle to justify paying the costs that come with building and maintaining cutting-edge cybersecurity systems -- these organizations should consider the upfront cost that comes with shorter-term resource consumption and expenditure before deciding whether to invest in AI/ML-powered cybersecurity.
But it's not the end of the world, in terms of monetary difficulties. According to research, the AI market is expected to reach $303 billion by 2025. Although enterprise products and services will certainly take center stage, there will also be an abundance of low-cost and scalable solutions for organizations with all types of specific needs and infrastructures.
As a final reminder, it's important to emphasize to security leaders -- and business leaders in general who want to strengthen the security posture of their organization -- that AI and ML technologies simply aren't perfect. Adopting these innovative technologies can be time-consuming and expensive, and the solutions themselves are prone to bias and errors until molded into a self-sufficient state. Therefore, it's important to fastidiously monitor the way you implement AI into your larger approach to cybersecurity if you wish to mitigate the potential negative impacts and disruptions.
Conclusion
Now that we've explored the groundbreaking realm of AI-powered cybersecurity and its increasingly important role in defending organizations from sophisticated cyber threats, it's important that you decide which of its transformative capabilities are best suited to your organization and its goals for achieving a more robust cybersecurity posture.
Engage your security leaders and other relevant stakeholders in discussions about how AI algorithms and ML models can enable your cybersecurity systems to detect and neutralize sophisticated attacks such as malware, phishing, and ransomware. Likewise, you should also make them aware of any negative outcomes, as well as what blackhats are using in terms of attack solutions.
Image credit: Jirsak/depositphotos.com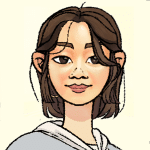 Lee Li is a project manager and B2B copywriter with a decade of experience in the Chinese fintech startup space as a PM for TaoBao, MeitTuan, and DouYin (now TikTok).