CSPs align with enterprise cloud strategies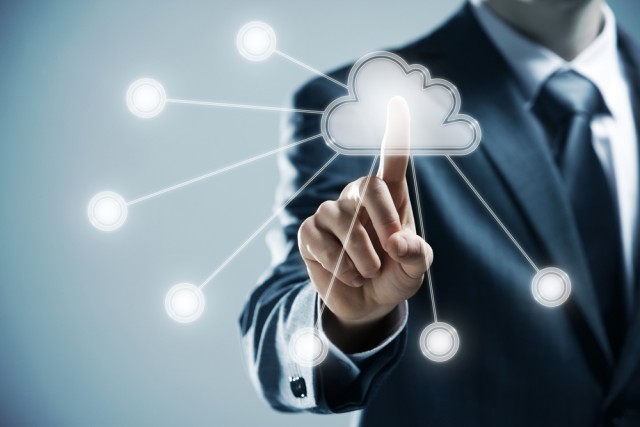 Cloud transition plans have dominated the CISO agenda for the past decade, accelerated by the rapid shift to working remotely. Now, cloud infrastructure and strategies have moved far beyond the initial reactive approach of the last few years and into a revenue-generating, proactive investment for all modern businesses. Communications service providers (CSPs) are aligning their services and networks to support this trend and most are reporting a positive outcome related to the cloud transition of their enterprise customers.
As technology evolves and digital transformation plans continue to accelerate, enterprises that want to stay competitive are transitioning a portion of their infrastructure to the cloud, focusing on finding the right mix of cloud services to support their mix of applications as well as their current and future plans. These enterprises are looking to communications service providers to help them manage a complex multi-cloud environment as well as including CSP cloud services in that mix.
To this point, in our recent second global survey of over 2,750 senior IT professionals from communication service providers, 63 percent of respondents told us that they had seen positive outcomes related to this enterprise cloud transition, including higher revenue, increased relevance and the new service offerings
Within the 250 participating UK CSP respondents, this number rises to 69 percent, with over a quarter (27 percent) of those surveyed reporting that building out cloud services has directly generated revenue, as customers distribute workloads and data center functions among private, on-premises and public clouds.
Overall, the global CSP research, conducted across 11 regions and 21 countries, paints a promising picture about the ability of CSPs to offer relevant services to a wide-range of enterprises that are embracing public, private, and hybrid cloud as they continue their digital transformation strategies.
Private versus public
The fundamental question for any enterprise looking to migrate a portion of their workflows and applications to the cloud has to be: what are the benefits of private versus public?
Public cloud is far easier and faster to set up and manage, and it offers high scalability and promises more predictable pricing. Enterprises can experience the power of the cloud without the hassles associated with managing the hardware, with the diverse options available providing incredible convenience to the user.
However, because its multi-tenant, there is a lack of customization, flexibility, control, and significant concerns around security, manageability and service availability. Many organizations turn to private clouds or remain on-premises to gain greater control over the hosting infrastructure and security of their data and ensure continuous availability of services. It was therefore not surprising that we found that 27 percent of UK CSPs are prioritizing DDoS detection and mitigation, with 30 percent focusing on upgrading firewalls and other security appliances, clearly indicating that CSPs are working hard to minimize security risks in their cloud offerings for customers and to prevent any service outages or degradation from DDoS attacks. In addition, 27 percent of global CPS are building or improving DDoS cloud scrubbing services for their enterprise customers.
In 2021, we conducted our first global CSP research, surveying more than 1,250 CSP respondents across five countries. With 61 percent of UK respondents scaling up infrastructure across the entire network in response to growing traffic and COVID pressure, the UK was the most ambitious country of all five regions. It is interesting to note that the ease of public cloud appealed to nearly half of all UK respondents at the time, with 48 percent of CSPs accelerating public cloud investment.
Two years later, one in five respondents reported that they have evolved to offer public cloud and managed data center services to their customers, with great success. The same proportion of respondents (21 percent) identified that their organization's newly differentiated services have increased their relevance to customers. 
Not all heads are in the cloud
Despite the clear enthusiasm for cloud across enterprise IT conversations, one-fifth of CSP respondents in our 2023 CSP research had a different experience with their enterprise customers. One-fifth (20 percent) of CSPs said that most of their enterprise customers prefer their on-premises solutions and have no intention of migrating their data onto either public or private cloud.
Of course, for enterprises that need to maintain full control over their data in highly regulated sectors such as finance and healthcare, this trend is likely to continue. CSPs are therefore having to maintain and innovate to provide a wide range of hosting options -- on-premises, public, private and/or hybrid -- to fulfill the needs of every customer.  
CSPs are facilitating ambitious growth
As enterprises hone and scale their cloud environments, CSPs are ensuring that other network investments align with their enterprise customers' intentions. When asked what factors mattered most in purchasing new network equipment, 30 percent of our surveyed CSPs stated that equipment needed to be in a cloud-native form factor and deployable in an edge environment.
The cloud continues to be important to UK business leaders, with 62 percent of organizations planning to increase cloud budgets over the next twelve months, according to Pluralsight's latest State of Cloud Report, despite ongoing economic pressures.
As well as more investment, UK businesses are also working to get their cloud strategy 'just right', to make it as effective as possible. Pluralsight's research also reveals that 90 percent of UK businesses are making changes to their cloud strategies -- from migrating to new cloud providers (21 percent) to moving between on-premises and cloud (20 percent).
In 2023, we can expect to see companies continuing to leverage cloud services in order to access new and innovative technologies as well as drive efficiencies in their own operations and processes and for CSPs to continue to evolve their network and services to meet that need. This is reflected in our most recent report, with CSPs expecting demand to continue to grow and that enterprise cloud migration is having a positive impact.
Photo Credit: Stokkete/Shutterstock
Terry Young is Director of Service Provider Product Marketing, A10 Networks.