Sabrent Rocket 1TB NANO SSD: pocket-sized power on a limited-time deal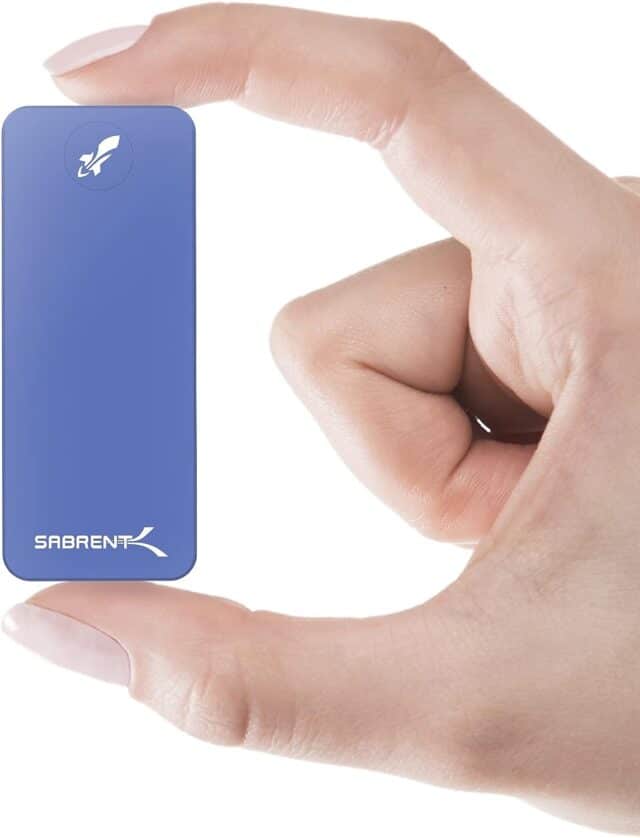 In the ever-evolving world of tech, it's not often we come across a deal that makes us genuinely excited. But folks, today is that day. Amazon is offering an impressive 24 percent discount on the blue variant of the Sabrent Rocket 1TB NANO SSD. If you've been on the hunt for a dependable, high-speed, external storage solution, your search might just be over.
The Sabrent Rocket is not just any SSD. It's a marriage of portability and performance. This USB-C 1TB pocket wonder works seamlessly with both Windows and Mac. The compatibility ensures a hassle-free experience when transferring data between different devices. And yes, even though support for it isn't listed, the SSD should work fine on Linux too.
Best of all, speed won't be an issue. This SSD isn't called 'Rocket' for no reason. With speeds up to 1,000MB/s, your data transfer sessions will be over in the blink of an eye. Not to mention, it's plug and play. There's no fumbling around for drivers; it's as easy as plugging it in and getting to work.
There's always a concern when something is compact - is it durable? With the Sabrent Rocket, you don't have to choose between a sleek design and robustness. The ultra-slim aluminium alloy sandblasted casing not only looks premium but also ensures it's shielded against the challenges of travel and general wear.
Notable features:
SUPPORT: Works harmoniously with Windows and macOS. Plus, it complies with trim, UASP, and offers upgradable firmware.
PLUG AND PLAY: No need for drivers; it's OS independent and fully bus-powered.
SPEED: Expect ultra-fast 10Gbps throughput with low latency.
DESIGN: The ultra-slim aluminum alloy shell is both stylish and built to last.
UTILITY: Whether it's data transfer, high-speed storage, backup, or other tasks, this SSD has got you covered.
Priced at $86.78, down from its typical $113.90, the Sabrent Rocket 1TB NANO SSD is more than worth the investment. If a dynamic storage alternative has been on your wishlist, it's time to click on "BUY NOW" here. After all, deals like this don't last forever!
Please note: Some of the above links may be affiliate links, meaning we, or our writers, may receive payment if you purchase one of these items (or other items) after clicking on them.