Businesses forced to cut software spend due to economic downturn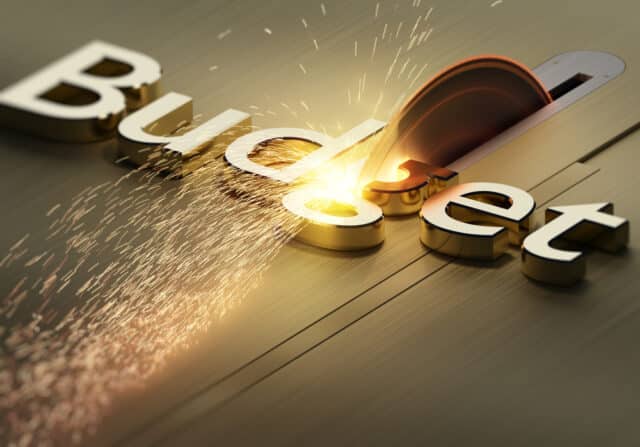 Financial pressures have forced businesses to cut their software spend by between 10 and 30 percent, according to a new report from SaaS procurement and management platform CloudEagle.
The EagleEye SaaS Spend report analyzed $400M in transactions via the CloudEagle platform and shows that spending on software is now the third-biggest expense for organizations, right after employee and office costs.
Departments with the highest software spending are engineering (IT, security, data) (45 percent), marketing (19 percent), sales (17 percent), finance (seven percent), customer success (7 percent), and HR (fivepercent).
However, when it comes to the number of apps used, marketing with 76 tops the list, followed by engineering (56), sales (42), finance (35), HR (31) and customer success (22).
The report also points up the emergence of 'Citizen SaaS', these are individual buyers or small teams buying SaaS tools that they need to do their jobs. Over 40 percent of SaaS spending across companies is originating from them.
"In today's business world, every dollar counts for more than ever before. Given that software spend ranks as the third-largest expense in organizations it has become vital for CFOs and CIOs to scrutinize how they allocate their software budgets to ensure that every dollar spent returns a significant value. And it's unsurprising that companies are looking at SaaS spend per employee as an important metric and accounting for that cost in addition to employee salaries and benefits," says Nidhi Jain, CEO and founder of CloudEagle.
On average, companies are spending $1000-$3500 on software tools per employee annually. A smaller company with 10-100 employees has a total SaaS spend between $250k to $1 million spread over 50-70 apps. At the other extreme, a company with 2500-5000 employees has a total SaaS spend between $40 million-$100 million spread across 300-400 apps.
The study also shows that SaaS vendors in categories like video conferencing, testing, collaboration, storage, helpdesk, payroll management and mail automation are most open to negotiating their pricing due to the wide ranfe of options available in these categories for customers. On the other hand, vendors in categories like CRM, enterprise workflow, and business intelligence are least likely to negotiate as their products are deeply entrenched in the company's everyday functioning.
Jain adds, "CFOs must work closely with CIOs and department heads to devise smart plans to cut their SaaS spend and get more bang for their buck. At the same time, reducing software spend should not negatively impact company growth or inhibit innovation. The primary objective for CFOs should be to identify where they're spending, recognize departments with the highest costs, identify instances of low utilization and application redundancies and establish a well-defined procurement process."
You can get the full report from the CloudEagle site.
Image credit: JohanSwanepoel/depositphotos.com