Bezel 1.0 enables real-time mirroring of iPad and iPhone displays on the Mac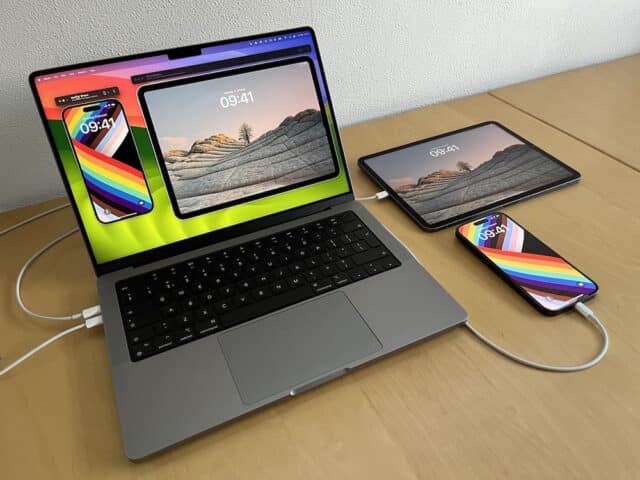 Dutch developer NonStrict EU has released Bezel 1.0 for Macs running macOS 12.0 or later. The app is a tool to mirror USB-connected iPhone, iPad and iPhone touch displays on macOS screens in real time.
The app, which is slick and so responsive that changes on the mobile device are reflected instantly on the Mac's display, is aimed at those who wish to view, share or record their iPhone's screen for whatever reason.
Setup is breathtakingly simple: after installation, users simply launch the app and connect their iPhone, iPad or iPod touch via USB to the Mac before following the prompts to unlock the mobile and grant Bezel access.
Once connected, Bezel displays the user's mobile screen inside a frame that's a facsimile of the actual device itself. It responds in real time, and instantly switches from portrait to landscape orientation as required.
The screen can be resized to suit -- from filling the entire screen to taking up a smaller space to allow other windows to be shown. Users can also connect multiple devices at the same time, or switch between them as required -- Bezel remembers all previous connections.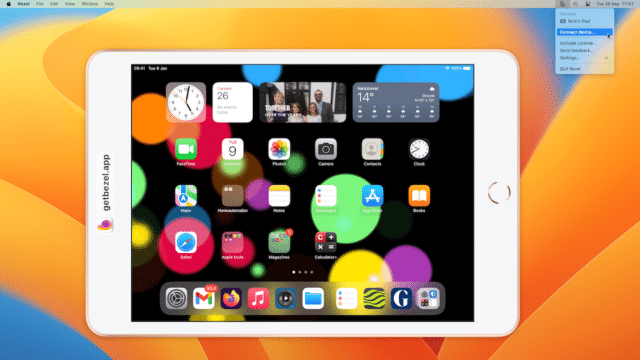 Other configuration options are currently sparse: users can block the app's default behavior of starting at login, ready for device connections, and they can also change the color of their device frame.
It's worth installing just for the novelty value, but there's practical applications too. Bezel's developers point out Bezel's display can be used as part of a video chat to demonstrate something on the user's mobile or record the screen using suitable Mac screen-recording software (including Apple's own built-in options, triggered using the Apple + F5 key combo).
Bezel 1.0 is available now as a free 30-day trial for Macs running macOS 12.0 or later, and works with all iPhones, iPads and iPod touches running iOS 8 or later.
Once the trial expires, a watermark is displayed on-screen. This can be removed by purchasing a single computer license -- as a special launch price, NonStrict EU is offering it for $19 instead of the usual MSRP of $29 (plus applicable taxes). This pays for a permanent license that removes the watermark and entitles the user to up to one year's free updates. The license can be transferred between machines.