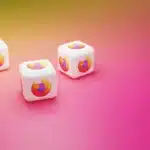 Mozilla has announced the availability of a limited number of browser extensions for the Android version of its Firefox web browser. The news comes several weeks after the company advised extension developers of the imminent launch of "support for an open ecosystem of extensions" for Firefox on Android.
Now testers who are running the Beta or Nightly builds of Firefox Android are being invited to try out dozens of extensions. At the moment, this is low-key launch as Mozilla is seeking feedback so the system can be tweaked and optimized ahead of a full launch further down the line.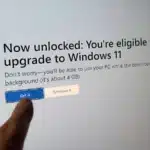 The number of paths for upgrading to Windows 11 for free has just been reduced. Microsoft has officially removed the option to upgrade from both Windows 7 and Windows 8 to Windows 11 without paying.
This should not really come as a surprise, as the ability to upgrade from Windows 7 and 8 to Windows 10 and then 11 free of charge is not something that was meant to last. Microsoft originally said that these upgrade routes would remain available until mid-2016, but the company either "forgot" to disable the option or decided to leave it open to get as many people onto its newer operating systems as possible. But now this changes as explained in a sneakily quiet announcement by Microsoft.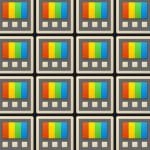 There is always a slight sense of disappointment when Microsoft says that the current release cycle for PowerToys is focused on stability and improvements, as it means there are not going to be any new utilities. This is where we find ourselves at the moment, but the pessimism may be misplaced as PowerToys v0.74.0 is packed with important changes and updates.
Key among them is a major update to the recently added OCR component Text Extractor. In the boost up to Text Extractor 2.0, there are important additions including a new overlay, table mode and more. But this is far from being the end of the story; PowerToys v0.74.0 includes improvements to just about every module.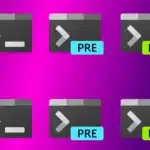 Having recently reaffirmed its commitment to PowerShell and Windows Terminal, Microsoft has shown that it is good to its word. The company has released new versions of Windows Terminal, and for those who like to play it safe, there is Windows Terminal v1.18.2681.0 which includes various new features such as the ability to pull tabs out of Terminal windows.
But for those who prefer to live on the edge, Windows Terminal Preview v1.19.2682.0 is a much more exciting release. The development team warns users to buckle up as this "might be a little more Preview than you've come to expect". And there is indeed an awful lot to explore in this preview channel version, including the fact that Windows Terminal is now able to browse the internet!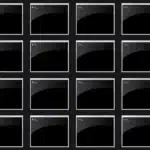 The existence of the Command Prompt as well as Windows Terminal has resulted in many people asking just when the latter will replace the former. In response to such queries, Microsoft has cleared things up -- Windows Terminal is not a replacement for Command Prompt... nor, for that matter, is PowerShell.
Command Prompt may be getting a little long in the tooth, but that's far from being a reason to kill it off. Indeed, Microsoft points to the fact that the aging tool has proved useful to AI developers in recent years.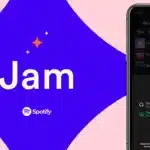 Streaming music service Spotify has announced Jam, a group playlist feature that can be used by up to 32 people. Spotify describes the new social feature as a "personalized, real-time listening session for your group to tune into together".
It is, in many ways, an amalgamation of several existing features of Spotify, such as Blend, personalized playlists and collaborative playlists. All users of Spotify -- free and paying -- are able to contribute to a Jam, but the ability to create them is limited to Premium Subscribers.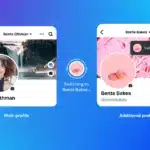 After a period of experimentation, Meta has finally decided to permit users to create multiple Facebook profiles. Each profile -- and you can have up to four -- can have its own connections, and will have its own customized Feed.
Meta suggests that Facebook users could use the new option to keep personal and professional relationships separate, but there are many reasons for wanting to maintain more than one Facebook profile. But while the change to allow multiple profiles is a big one, there are limitations and some things are not changing.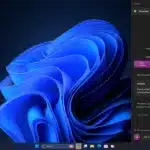 There are big changes coming to Windows 11 this week as Microsoft starts the rollout of a huge update, as it announced at its recent Surface event.
Starting on September 26, the update will make features such as Copilot and passwordless security options available to users of Windows 11, but Microsoft has made a couple of clarifying points out it. Firstly, it is important to note that this update, although big and noteworthy, is not Windows 11 23H2 -- this is coming later in the year. But there's more.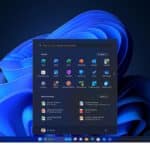 Passwords are a blessing and a curse, serving to secure files, devices and more, while simultaneously being burdensome and, to some extent, offering a false sense of security. With the update that is rolling out to Windows 11, Microsoft is fully embracing the passwordless future the company so desires.
Microsoft points out that passwords are nowhere near as secure as people might think, citing the statistic of 4,000 password attacks every second as proof. The Windows 11 update introduces greater password free security thanks to Windows Hello and wider support for passkeys.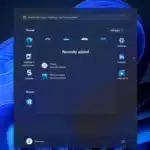 Over the years, the Start menu has evolved from a handy place to house shortcuts to apps and system settings into the slightly chaotic mess users are now presented with in Windows 11. The Windows 11 Start menu is still home to shortcuts -- and more -- but Microsoft has taken a different approach when compared to previous versions of the operating system.
One of the more controversial aspects is the Recommended section. This is used for various things, from highlighting recently installed apps to, more divisively, advertising apps Microsoft would like you to install. And now the company is experimenting with adding even more recommended content.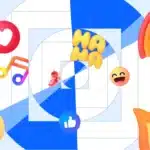 Meta has launched what it describes as a "refreshed identity system for Facebook". This way of referring to a new logo should prepare you for an avalanche of further flowery language, and in this regard Facebook does not disappoint.
What is the purpose of the logo redesign? Meta says it has "a focus on fostering effortless, self-initiated exploration and connection across every touchpoint". The new logo is described as being "bolder, electric and everlasting", but it has already been the subject of some ridicule just hours after launch.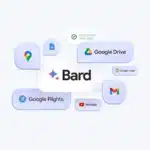 The relentless march of AI shows no signs of slowing, and Google is eager to steal a piece of the actions from OpenAI's ChatGPT with its own Bard. It is with this aim in mind that Google has launched a huge update to its generative artificial intelligence tool in the form of Extensions.
With Bard Extensions, Google is achieving two things. Firstly, it expands the capabilities of Bard by letting it tap into the power and data of its other services including YouTube and Maps. Secondly, it makes the likes of Gmail and Drive more useful by harnessing the power of AI.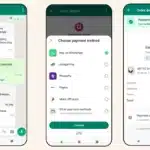 Continuing its expansions in to shopping and eCommerce, Meta has announced WhatsApp Flows. The new feature allows businesses to give customers the chance to do things like book tickets and order items from within a chat.
Flows can be customized by merchants to meet the specific needs of a business, creating workflow-like purchasing experiences for customers. Launching globally over the coming weeks, WhatsApp has been testing Flows with partners in Brazil and India.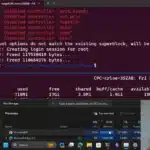 Microsoft's love for Linux shows no signs of waning, with the company releasing an update-packed pre-release build of WSL 2.0.0.
There are many changes in Windows Subsystem for Linux 2.0.0, and as this is a pre-release version it's perhaps to be expected that many of the new additions are described as "experimental". One of the biggest new features is experimental.autoMemoryReclaim which shrinks the WSL VM in memory by reclaiming cached memory.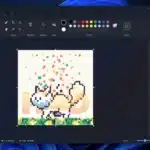 Far from abandoning Paint after nearly four decades, Microsoft is actively developing the app. Having already updated the longstanding image editor with a powerful background removal feature, the company is continuing to equip Paint lovers with new tools.
The latest additions to the beloved app are support for layers and transparency. This is yet another example of Microsoft elevating Paint above being a basic bitmap editor, and there is more on the way. There are also hints in the code of the app that generative AI is under development, meaning that Paint will be able to create images using the DALL-E-powered Cocreator.
Sofia Elizabella's Bio
Sofia Wyciślik-Wilson is a queer, transgender journalist based in Poland. She has been writing about technology for more than two decades, and after years working for magazines, her writing moved online. She is fueled by literature, music, nature, and vegetables. You can find her on Facebook, Twitter and Mastodon. If you like what you read, you can Buy her a Coffee!