Apple and Nokia settle patent dispute, but who wins?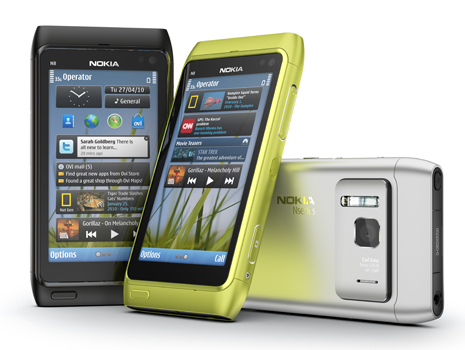 Today, Nokia announced that it had resolved all patent claims with Apple, which will pay on-going royalties to the Finnish phone manufacturer. Apple also will make a one-time payment to Nokia. Terms of the agreement were not disclosed.
"We are very pleased to have Apple join the growing number of Nokia licensees," Nokia CEO Stephen Elop, says in a statement. "This settlement demonstrates Nokia's industry leading patent portfolio and enables us to focus on further licensing opportunities in the mobile communications market."
The timing is quite interesting, and likely not coincidental. Five days ago the U.S. Supreme Court ruled against Microsoft in a patent dispute case with i4i. Microsoft sought to lower the standard by which courts measure patents' validity. However, the high court dismissed Microsoft's argument, preserving the status quo. Apple was one of a handful of companies filing amicus briefs on Microsoft's behalf. The lower standard could have benefitted Apple in its patent dispute with Nokia.
Nokia first sued Apple in October 2009, alleging violation of 10 patents:
1. "Data Transmission in a Radio Telephone Network." (1998) Covers the formation of virtual data channel.
2. "Data Transfer in a Mobile Telephone Network." (2002) Covers when a radio block is to be coded, and user data is transferred in octet form to simplify flow of data.
3. "Measurement Report Transmission in a Telecommunications System." (2004) Mobile devices respond to polling codes that indicate the condition of the device.
4. "Access Channel for Reduced Access Delay in a Telecommunications System." (2004) UMTS-- where access requests are adjusted based on channel conditions.
5. "Reporting Cell Measurement Results in a Cellular Communications System." (2006) "Enables a mobile device to report an increased number of signal quality measurements to a mobile network."
6. "Method and Apparatus for Speech Transmission." (1998) Multiple speech coding methods to be used at different transmission rates for 2 stage channel encoding.
7. "Speech Synthesizer Employing Post-Processing for Enhancing the Quality of the Synthesized Speech." (1999) Postfilter processing technology for clearer voice calls.
8. "Method of Ciphering Data Transmission in a Radio System." (2005) UMTS cyphering alogrithm with a channel specific parameter among its inputs.
9. "Integrity Check in a Communications System." (2006) UMTS integrity algorithm calculated from values including channel identity information.
10. "System for Ensuring Encrypted Communication after Handover." (2008) Secure handoffs with an encryption algorithm supported by a mobile station between radio access networks.
A tit-for-spat of legal filings followed. Apple countersued Nokia in December 2009. In January 2010, Apple filed a complaint with the U.S. International Trade Commission, requesting an investigation of Nokia's mobile communications and computer devices and components under section 337 of the Tariff Act of 1930.
Days later, Nokia added 14 more patents to its list Apple allegedly violated. In May 2010, Nokia upped the ante, by adding iPad to a patent dispute that had until then been more about iPhone. Apple launched iPad about a month earlier. In December 2010, Nokia added British, Dutch and German courts to its U.S. patent infringement filings.
The winner is? Nokia. Despite Apple filing counter-claims, it is paying cash up front and ongoing royalties. Apple may have had legitimate claims, but Nokia's were greater. That doesn't exactly make Apple the loser, since the legal dispute is over and there is a licensing agreement between the companies. Clearing the court case benefits Nokia, too, removing distraction from its transition to Windows Phone from Symbian as primary mobile operating system.
Given its declining phone market share, Nokia needs all the good news it can give to investors and partners. Both companies' share prices were up in early trading, presumably because of the agreement.