Lenovo takes preorders for business Android tablet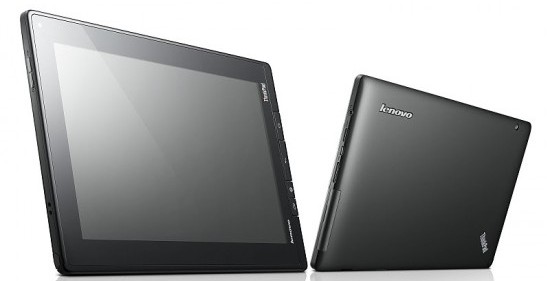 Lenovo said Tuesday it would begin accepting preorders for its
business-centric ThinkPad Tablet. The Android-powered portable begins shipping within a week and will start at $499 for the 16GB model.
The Chinese computer maker aims to market the ThinkPad Tablet to the business sector. It had previously announced the IdeaPad K1 -- its tablet for consumers -- and that device has been on sale in China since March.
Like the K1, the ThinkPad Tablet runs Android 3.1 "Honeycomb" and sports a 10.1" screen. The two also share some other features such as Nvidia's Tegra 2 processor, a 2-megapixel front and 5-megapixel back cameras, and mini-HDMI and USB 2.0 ports.
Users will be able to access wireless data through optional 3G, and the ThinkPad Tablet also includes a SD slot for additional storage. Lenovo has added remote wiping software through a partnership with Computrace, as well as layered encryption, McAfee security, and Cisco VPN support.
Two other capacities are also being made available: a 32GB version that retails for $569, and a 64GB model for $669. Those prices would be about $30 cheaper than the iPad.
Specs for the ThinkPad Tablet do compare favorably to the iPad 2 as well: it weighs only slightly more than Apple's device, although it does come in at about twice the thickness. The resolution does beat out the iPad though coming in at 1280x800: the iPad is capable of 1024x768.
For those who prefer stylus input, Lenovo is offering models that include a capacitive stylus for $30. A keyboard accessory would also be made available for $100. The stylus is sensible for sales in Lenovo's home market and other parts of Asia, because of the characters used for the languages.
In related news, Lenovo announced that Seton Hall University in New Jersey would deploy 350 ThinkPads to teachers and students in the school's sciences, honors and the School of Business Leadership Programs.
"This new technology represents the next evolution in Seton Hall University's Mobile Computing Program to use technology effectively to support teaching, learning and institutional effectiveness while keeping pace with technology that appeals to our students," the university's chief information officer Stephen Landry said in a statement.