iPhone 4S comes to new network C Spire wireless: T-Mobile is screwed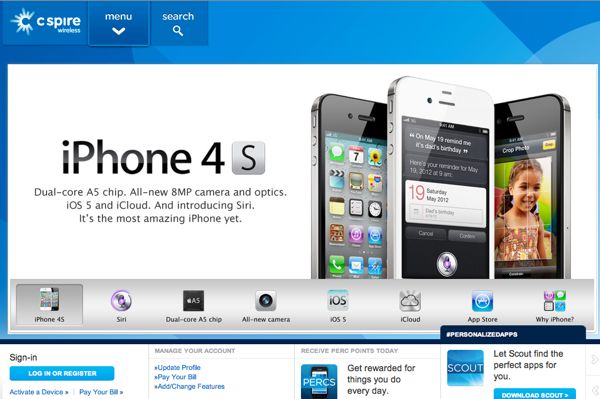 Just over a month ago, U.S. regional wireless carrier Cellular South changed its name to C Spire wireless in a move to become a more data-centric carrier.
Today, scrappy C Spire Wireless announced it will be getting the iPhone 4S "in the coming weeks" before its larger competitors T-Mobile, MetroPCS, and U.S. Cellular do.
There is no word yet on actual release date, prices, or plans, but this is a major step for C Spire, who currently has less than a million subscribers, and a small, but highly concentrated regional network which includes its own LTE deployment and a partnership with LightSquared for expanded coverage when that network is built up.