C Spire Wireless: the new underdog 4G mobile network?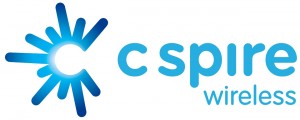 A new national wireless operator will open for business on Monday, and its name is C Spire Wireless.
To be fair, it's not really a new company, it's just the new name for Cellular South, the regional network operator whose CEO, Hu Meena, has been a defender of the "little guy" wireless carriers of the U.S. by refusing to share its LTE network with Verizon Wireless, and testifying against the merger of AT&T and T-Mobile.
The name change represents an impending shift in Cellular South's business toward more data-centric services.
"We have entered a new era in wireless – an era centered on broadband networks, mobile computing devices and now personalized services. Completing calls is only a small part of what we deliver our customers," Meena said in a statement on Thursday. "Since 1988, our main focus has been on providing exceptional service for our customers and their wireless needs. Those needs have changed dramatically and will do so at an even more rapid pace in the future. In the new era of wireless, given our continued focus on the customer, we have been inspired to sharpen our vision for delivering the best possible experience in wireless and look forward to doing just that under the C Spire brand."
The emphasis on broadband has been in place for a long time at Cellular South; and this year, it spent more than $90 million to build up its LTE network in Mississippi, Tennessee and Alabama.
Any further growth, however, will be almost entirely contingent upon LightSquared, who partnered with Cellular South five months ago to provide wholesale 4G LTE services for the rest of the company's coverage area.
LightSquared remains hung up in regulatory proceedings over GPS interference issues that its network was shown to have, and right now, the future of that network is uncertain at best.
Without LightSquared, C Spire will stand alongside MetroPCS and U.S. Cellular as regional carriers with limited, standalone LTE deployments. MetroPCS, who was the first carrier in the United States to commercially launch LTE, has networks in Nevada, Georgia, Massachusetts, Texas, Michigan, California, New York, and Pennsylvania. U.S. Cellular hasn't launched its 4G networks yet, but is on track to launch in Iowa, Wisconsin, Maine, North Carolina, Texas, and Oklahoma for the holiday season.
So among these three, C Spire actually has the smallest 4G network; but it looks like it will have other tricks up its sleeve for its dense concentration of smartphone users*, such as an App recommendation service called "Scout," an opt-in analytics system called "Pulse," a new system of customer care that will involve deeper use of social networking and user-suggested initiatives, and "multi-screen converged services" platform, which the company will talk about in greater depth next week.
*Cellular South frequently repeated two factoids about itself: That it is the largest privately-held mobile network, and that it has the highest concentration of smartphone users of any U.S. mobile carrier.