Nvidia shows off Asus Transformer Prime tablet running Android ICS on Tegra 3

Using the upcoming Asus Transformer Prime which was rumored to be the first Tegra 3 tablet graphics company Nvidia on Tuesday officially showed off what Tegra 3 and Android 4.0, "Ice Cream Sandwich" can do.
This early demonstration quickly shows off the 1080p video playback, and an all-too short demo of Android game Tegra 3-optimized racing game Riptide GP from games studio Vector Unit.
"Tegra 3 players get extra-high-detailed normal-mapped waves, realistic water splashes on the camera, and a dramatic motion blur effect when boosting. Riptide GP looks even better thanks to the power of Tegra 3," Vector Unit said of the game.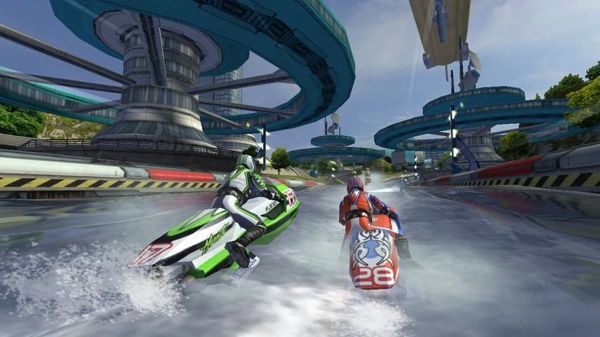 Nvidia says this demonstration was recorded on November 16th, just two days after the Ice Cream Sandwich code dropped, so there is still a potentially long wait before this powerful Android tablet is released.