Don't miss even one of this week's 20 exciting downloads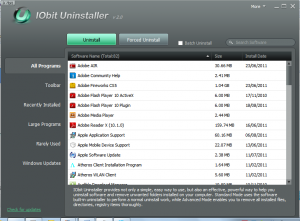 It may only be the second week of December, but the Christmas feeling has already taken over. Software publishers are still releasing software throughout the festive season and we've collected together twenty of the biggest titles from the past seven days that you may have missed.
Whether you get a new camcorder for Christmas, or you're using an existing camera to capture the seasonal excitement on film, CyberLink PowerDirector 10 Ultra (build 1129a) includes everything you need to edit, burn and share your footage. If your needs aren't quite as high, you could opt for the slightly cheaper, but still powerful, CyberLink PowerDirector 10 Deluxe (build 1129a).
While there is a general trend for programs to become bigger and bigger with each release, the portable software movement aims to achieve the reverse. As well as providing powerful tools that require very little space, these tools can also run from a USB drive without the need for installation. PortableApps.com Platform 10.0.1 FINAL is a major update to the portable software suite that enables you to create your own custom USB utility drive. If you're looking to take care of your computer, Toolwiz Care 1.0.0.118 is a free optimization tool that can be used to clean up your hard drive, manage your registry and much more.
In the same vein, Sysinternals Suite 2011.12.05 is a comprehensive suite of system utilities that can be used to control startup programs, manage running processes, check for rootkits and other malware -- there are more than sixty tools in total. Feel the urge to fee up a bit of hard drive space? IObit Uninstaller 2.1 can help you out in the this department, helping you to remove programs that would otherwise remain undeletable. While you're keeping your system in good shape, you could turn to DriverMax 6 to make sure that you have all of the latest drivers installed for your hardware, and Norton Power Eraser 2.5 Beta returns us to the portable theme, offering you the opportunity to check your system for malware.
On the subject of security, creating a secure password for your Windows account and the various web sites you use is essential. If you are struggling to come up with something suitably secure, look no further than Awesome Password Generator 1.0.0.824 which can be used to generate hundreds of passwords in one fell swoop. Once you have created your passwords you can rest assured that your online life is safe and you can venture onto the web without worries.
When you encounter a PDF file that you would like to read, make sure that you have Foxit Reader 5.1.3 installed to enable you to do so without the need to use a slow and bloated app. You can also use the updated Evernote 4.5.2 to store notes online ad share them with others, but if all of this sounds too much like hard work, you can relax with a game of Sea Battle 3.0.
Increasing numbers of people are realizing that using the Internet need not mean using Interner Explorer or even Firefox, and Opera 11.60 FINAL with its refined look and excellent performance shows just why alternative browsers are proving so popular.
But using the Internet is about much more than just visiting web sites and sending emails. If you want to download large files, it is often more efficient and faster to use BitTorrent to do so. You could use the official client, BitTorrent 7.6 or you could use the lightweight alternative uTorrent 3.1 which now includes a built in media player in addition to a number of performance improvements.
For many people, the Internet is all about social networking and the all-new TweetDeck 1.0 FINAL sees the tweeting tool not only exiting beta but also leaving behind its days as an Adobe AIR app.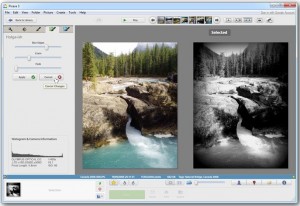 Fancy getting a little creative with your computer, take a look at Skin Pack Installer System 3.0 (32-bit). This will enable you to not only create your own themes and skin packs for Windows, but also to wrap them up in an installer so you can easily share them with others. If you are using a 64-bit version of Windows, you'll need to install Skin Pack Installer System 3.0 (64-bit) instead.
Chances are you will take lots of photos over the coming weeks. Rather than leave them sitting on your hard drive, why not use the updated Jalbum 10.2 to create an impressive digital photo gallery. If you'd like to share your Christmas photos online -- a great option if you have friends and family overseas – Google Picasa 3.9 could be what you're looking for. Despite the small version number increase, this is a fairly major update to Google's photo sharing tool which adds the ability to share through Google+ as well as providing you with more photo editing options.
That's it for this week. Join us again in seven days for another roundup and look out for a special Christmas-specific roundup next week.