Verizon's LTE network returning to normal after second outage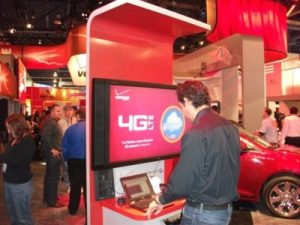 Verizon 4G customers are experiencing issues with connectivity for the second time this month as the carrier struggles to restore the network. Issues are being reported throughout the company's nationwide 4G LTE network, although the cause is not immediately known.
"Verizon Wireless 4G LTE service is returning to normal this morning, after company engineers worked to resolve an issue with the 4G network during the early morning hours today", the company says. "Throughout this time, 4G LTE customers were able to make voice calls and send and receive text messages. The 3G data network operated normally".
Wednesday morning's downtime follows another incident two weeks ago where LTE customers also were blocked from using data, although voice and texting remained operational. It is not immediately clear whether the two incidents are related, but it certainly gives a black eye to the carrier that prides itself on its coverage and service through its advertising.
In both cases, the entire network did not fail. The issue appeared to be extensive though, with posters to Verizon Wireless' support forums reporting outages in places such as Cleveland, Denver, New York City, Minneapolis, Raleigh-Durham, NC, and Washington, DC among other places.
More recent posts indicate that the network is slowly returning, but some remained out as of midday Wednesday. "Still down in OKC", poster SeaJohn reports. "My dissatisfaction with Verizon is sadly growing greater with each week".