Kodak's bankruptcy seems inevitable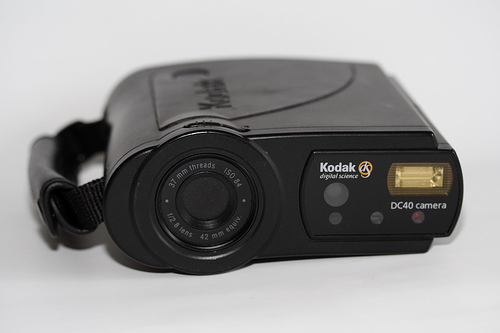 The Wall Street Journal on Wednesday reported that 131-year old photography and imaging technology company Eastman Kodak is preparing to file for Chapter 11 bankruptcy protection after more than four straight years of unprofitability.
Last September, Eastman Kodak began restructuring under law firm Jones Day, and in November sold off its Image Sensor Solutions business to private equity firm Platinum Equity for an undisclosed sum.
Kodak's 10-C filing with the Securities and Exchange Commission at that time warned that the company might have to liquidate more of its assets to meet its debt obligations:
"If we cannot fund our liquidity needs, we will have to take actions such as raising additional capital; reducing or delaying capital expenditures, product development efforts, strategic acquisitions, and investments and alliances; selling additional assets; restructuring or refinancing our debt; or seeking additional equity capital. Such actions could increase our debt, negatively impact our credit ratings and customer confidence in the Company's ability to provide products and services, reduce our ability to raise additional capital, and delay sustained profitability. We cannot assure you that any of these remedies could, if necessary, be affected on commercially reasonable terms, or at all, or that they would permit us to meet our scheduled debt service obligations."
Among these assets are more than a thousand patents for photographic imaging, inkjet printing, as well as digital image enhancement and correction. It is currently unclear whether the company will be selling these patents off outright, or whether they'll be sold to the highest bidder in a bankruptcy auction.
The company faces delisting from the New York Stock Exchange if it cannot raise the value of its shares, which have languished below the single dollar mark for more than 30 days.