Is new iPad too hot or not?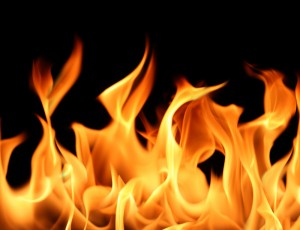 The new iPad is a hot seller, according to Apple. It also may be a bit too hot to handle based on several tests of the device. At least two separate ones find that new iPad runs at least 10 degrees hotter than iPad 2. Not surprisingly, users are complaining on Apple support forums.
The first tests performed by Dutch tech site Tweakers.net earlier this week put new iPad's temperature at 92.5 degrees Fahrenheit, or 9.5 degrees hotter than the 83-degree Fahrenheit temperature measured on the iPad 2. Consumer Reports chimes in, today, finding new iPad reaches a temperature of 113 degrees Fahrenheit, and 116 degrees while plugged in. A lap burner for sure.
Consumer Reports' tests verified Tweaker's findings, showing a 12-13 degree difference between the two models. In its tests, Consumer Reports played Epic's "Infinity Blade II" while using the iPad standing up with Apple's Smart Cover. LTE data was turned off.
"During our tests, I held the new iPad in my hands. When it was at its hottest, it felt very warm but not especially uncomfortable if held for a brief period", says tester Donna Tapellini. She also reports that while the game was playing and the new iPad was plugged it, it stopped charging and the battery continued to drain.
That is an interesting finding. Even while plugged in new iPad's temperature jumped another three degrees. Could it be Apple is already aware of the device's hot flashes, and knowing charging would generate more heat decided to quietly turn it off? Cue the conspiracy theorists.
Apple is at least initially deflecting criticism, saying the device operates "well within our thermal specifications". The company directs anyone with issues to contact AppleCare.
BetaNews has performed its own set of informal tests on new iPad, and found no significant issues with the running temperature of the device. That said, we suspect that the operating temperature varies considerably based on what applications are running.
Possible sources of heat very well could be the A5X processor, or even the larger battery that powers the device. Hey, with the new Retina Display requiring 2.5 times the power of the iPad 2 for back lighting, the original iPad battery isn't going to cut it.
Given that iPad's heat might vary dramatically from app to app, or not at all, we ask for feedback. Is new iPad running too hot for you? Please answer in comments, identifying which model you have. If you find the tablet runs too hot, please tell us for which apps or usage scenario.
Photo Credit: J. Helgason/Shutterstock