Nokia fragments Windows Phone Marketplace with more exclusive apps



At a relatively quiet opening day of the CTIA Wireless International 2012 convention on Tuesday, mobile phone maker Nokia announced its Lumia Windows Phones will receive a handful of exclusive applications that other Windows Phones will not, including apps from ESPN, AOL, and Groupon.
When the Lumia line of Nokia Windows Phones launched, Nokia provided a few solid exclusives, including Maps, Drive, and Music to improve usability and desirability of the devices. These apps are still not available on other Windows Phones in the Marketplace.
Today, Nokia announced three more apps that will be available exclusively on Lumia handsets, with the promise of more for the future.
The first of the announced exclusive apps comes from the PGA tour, this app events on the Windows Mobile platform. Developed in conjunction with Nokia, the app will feature enhanced interactive coverage of select PGA Tour events, and will launch in June and will be exclusive to Lumia devices until June 2013.
The second exclusive app for Lumia will be the long-awaited Windows Phone version of the ESPN Fantasy Football app. Coming out in time for the season this Fall, the app will be exclusive to Lumia phones until May 2013.
At some unspecified point this Summer, Groupon will launch a completely revamped version of its current Windows Phone app exclusively on Nokia Lumia devices. The app will include a new augmented reality deal discovery function for users to locate Groupon deals in 3D space. This particular app will only be exclusive to Nokia Lumia customers for the first 6 months of aviailability.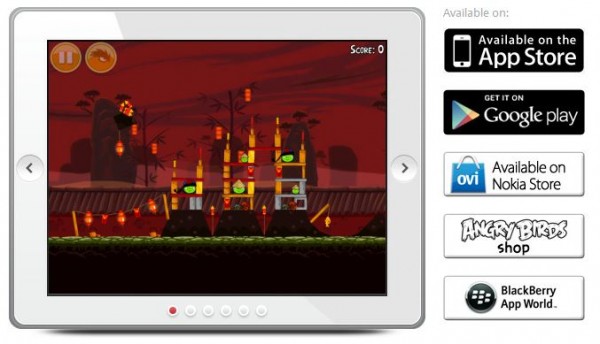 Finally, Angry Birds maker Rovio announced it has partnered with Nokia to develop new products exclusively for Nokia Lumia smartphones. This partnership actually seems quite logical, as both companies are based in Espoo, Finland. This is the first time the two companies have announced an exclusive content partnership.