PrivaZer is one of the most powerful free privacy tools we've ever seen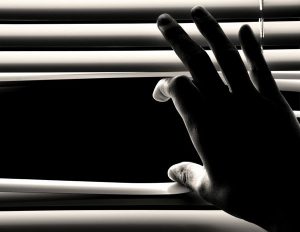 If you've tried a few PC privacy tools then you'll know they're often disappointing, doing little more than you can achieve with your browser and Windows alone (clearing your temporary folders, deleting cookies and so on).
PrivaZer, fortunately, is a genuine exception, an amazingly thorough utility which could be one of the most powerful free privacy tools we've ever seen.
The program's plus points start during setup. You can install it, if you like, but that's not necessary: it's also possible to launch PrivaZer directly from the installer, enabling you to run the program from a USB key.
Once launched you can run a variety of limited scans on whatever drive you like, but for a first pass we'd recommend running an in-depth scan on your system drive. This may take a while (almost 2 minutes even on our relatively unpopulated 240GB SSD), but it's worth the wait.
And when the scan is complete you'll be presented with a list of 18 areas which may need your attention, complete with links which provide way more information than we'd normally expect from this kind of tool.
Take the Registry section, for instance. You might expect this to just list a few Windows "recent files" list, yes? But in fact Privazer examines unallocated space within the Registry, detecting and uncovering deleted or changed keys. On our test PC it found almost 900 of these, many relating to software we'd uninstalled long ago.
The MFT, "free space" and "USN Journal" sections do a similar job for your hard drive, revealing file and document names you might have thought were safely deleted. The Start & JumpList section identifies applications you've launched, and files you've opened. While Windows History lists everything from recent searches and your opened and saved files history, to typed paths in Explorer and the USB devices you've connected to your PC.
Even sections we assumed would be fairly standard, still had enough functionality to surprise. When we clicked Cookies, for instance, we saw regular, Flash, Silverlight and DOM storage, for both our IE and Firefox installations: it's all very thorough.
And the cleanup options are just as comprehensive. You could simply click "Clean" and leave the program to do its work. But if you'd like to take more control then you can also define a secure overwriting method from one of 7 US DoD standards.
Is there a catch? The program worked well for us, but anything that wipes your system as this low a level (unallocated Registry and MFT space, and so on) has a greater chance of introducing problems. Don't run it on a system you haven't backed up, and we'd recommend taking a system restore point immediately beforehand, too.
Otherwise, though, PrivaZer looks like an excellent tool with a great deal of privacy potential. Even if you're happy with your current cleanup utilities, download the program anyway, and use it to scan your system, see if there's more activity traces left behind than you realized.
Photo Credit: Santiago Cornejo/Shutterstock