Microsoft sets Server 2012 lineup and pricing, ditches Home Server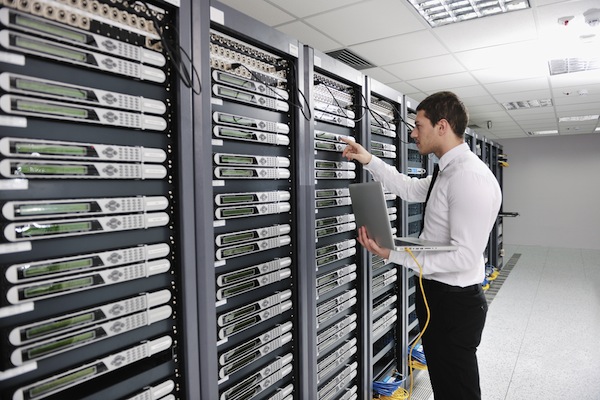 Server 2008 and Windows Home Server will soon be a part of Microsoft history. While Server 2008 provided many enhancements to the Server role in the Microsoft Network control system, the recent enhancements in technology, especially the Cloud, meant that the OS was behind the times in functionality. That is why the new OS will reflect the advances that are now prevalent in IT.
Server 2012 will be offered in four editions. These are Data Center, Standard, Essentials, and Foundation. A huge cut in versions when you compare it to the 12 versions that Windows Server 2008 R2 was available in. Microsoft continues its efforts to streamline its product line. The details of the four models appear below the fold.
Edition
Ideal for…
High Level Feature
Comparison
Licensing Model
Pricing
Open NL (US$)
Datacenter
Highly virtualized
private & hybrid
cloud environments
Full Windows
Server functionality
with unlimited
virtual instances
Processor + CAL*
$4,809**
Standard
Low density or non-
virtualized
environments
Full Windows
Server functionality
with two virtual
instances
Processor + CAL*
$882**
Essentials
Small business
environments
Simpler interface,
pre-configured
connectivity to
cloud based services; no
virtualization rights
Server (25 User
Account Limit)
$425**
Foundation
Economical general
purpose server
General purpose
server functionality
with no
virtualization rights
Server (15 User
Account Limit)
OEM Only
One big and significant change is the accessibility to Cloud operations. While connecting to the Azure Cloud is possible with Windows 7 and Server 2008, the built-in connectivity to the Cloud makes the new OS version stand out.
Virtualization
Two editions, Standard and Data Center provide the same set of features while the only difference is the number of Virtual Machines allowed to run. Virtualization is in the format of Hyper-V, a platform that can help transform an enterprise data center into cloud computing. It is available as either a stand-alone server product or an integrated feature of Windows Server.
The Processor License Model
The Standard edition license will let you run up to two VMs on up to two processors. The Data Center edition, on the other hand, will let you run an unlimited number of VMs on up to two processors. The key to the licensing is the processor model. Microsoft believes that using this model it will be easier for customers to select properly the correct OS for their enterprise.
Since each license covers up to two physical processors, how do you determine the number of licenses needed to license fully a physical server? Here's how: simply count the number of physical processors in the server, divide that number by two and that tells you the number of licenses that you will need.
Both the Essentials and Foundation editions of Server 2012 use a user account limit licensing model. The Essentials edition has a 25 user account limit, while the Foundation edition -- only available for OEMs -- a 15 user account limit.
The Windows Server 2012 Essentials FAQ furthermore answers a question that many home users are interested in. Will there be a new version of Windows Home Server? The answer is no. Microsoft notes in the FAQ:
Windows Home Server has seen its greatest success in small office/home office (SOHO) environments and among the technology enthusiast community.

For this reason, Microsoft is combining the features that were previously only found in Windows Home Server, such as support for DLNA-compliant devices and media streaming, into Windows Server 2012 Essentials and focusing our efforts into making Windows Server 2012 Essentials the ideal first server operating system for both small business and home use—offering an intuitive administration experience, elastic and resilient storage features with Storage Spaces, and robust data protection for the server and client computers.
Windows Home Server 2011 will remain available until December 31, 2013, and in OEM embedded products until December 31, 2025.
Single Server
Server 2012 will provide more control for the LAN operations that it is entrusted to control.
For instance, Server 2012 offers new automation, which it performs while consolidating networking processes and resources. It easily connects private clouds with public cloud services. It also gives users access to IT resources and services across physical boundaries using private and public cloud environments.
A router performs WAN operations as a single device, now Server 2012 also has the same capabilities at the LAN level and incorporating the Cloud. This will become more pertinent since Microsoft is banking heavily on Cloud operations being more dominant.
Microsoft already has six datacenters worldwide for the Azure Cloud system. There are two in North American, two in Europe, and two in Asia. With Server 2012, Cloud operations will be easier to use and will provide enterprises state of the art technology.
A Server 2012 Release Candidate is available for download at the Microsoft Server and Cloud Platform website.
Photo Credit: .shock/Shutterstock