Amazon Appstore finally launches in Europe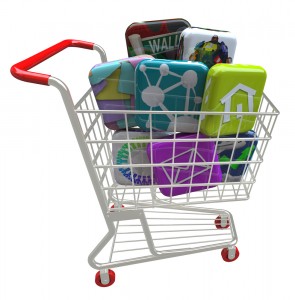 Amazon Appstore, the retail giant's marketplace for Android applications, has finally opened for business in the United Kingdom, France, Germany, Italy and Spain, a whopping 17 months after it first launched in the US.
Jim Adkins, vice president of Amazon Appstore, says of the marketplace's overseas expansion: "Customers in the US have purchased millions of apps, games, in-app items and subscriptions since the store launched last year, and we've received great feedback about discovery features like Free App of the Day. We evaluate and test games and apps before making them available in the Appstore so we ensure customers have a great experience with the games and apps they purchase. Amazon has spent years developing innovative features that help customers find and discover the products that are right for them and have applied that know-how to the Amazon Appstore. We're delighted to extend that experience to our European customers".
Each European store and its contents will be fully localized. In the United Kingdom, as in the United States, the marketplace will be called "Amazon Appstore for Android". In Germany, France and Italy it will be branded the "App-Shop", while Spanish users will be able to explore the delights of "Tienda Apps".
Although the launch of the Appstore in Europe is big news, more exciting: it suggests the Kindle Fire, Amazon's Android tablet, is finally about to be released outside of the United States. After all, why would Amazon go to all the effort of creating these storefronts just to sell apps for competing devices?
Amazon is due to hold a press conference in Santa Monica, Calif on the 6th of September, with strong rumors suggesting it will announce Kindle Fire's successor (rumors that just got stronger with the news that the original version is now completely sold out). If this does prove to be the case, it's possible we'll see the tablet released globally in time for Christmas.
Photo Credit: iQoncept/Shutterstock